By John Manson, Gallery Shop Coordinator
The theme of the Gallery Shop Reading List this quarter is Art and Our Community. We are featuring books about community and books that are connected to the programming, events and exhibitions that have recently happened at the AGGV. You'll notice that some of the books on this list are also part of the library area in the While Black exhibition.
We pair each reading list with some items from the shop. This time, the paired items are in celebration and recognition of National Indigenous Peoples' Day, Thursday June 21. We are fortunate to work with many Indigenous artists, designers, and businesses. One of the Indigenous jewelry businesses we recently restocked with is Coastal Bead Collective. We are so thrilled to have some vibrant new pieces from this collective comprised of Brandi Lancaster, Jenna Lancaster, Chelsea Young, and Bambi Lancaster.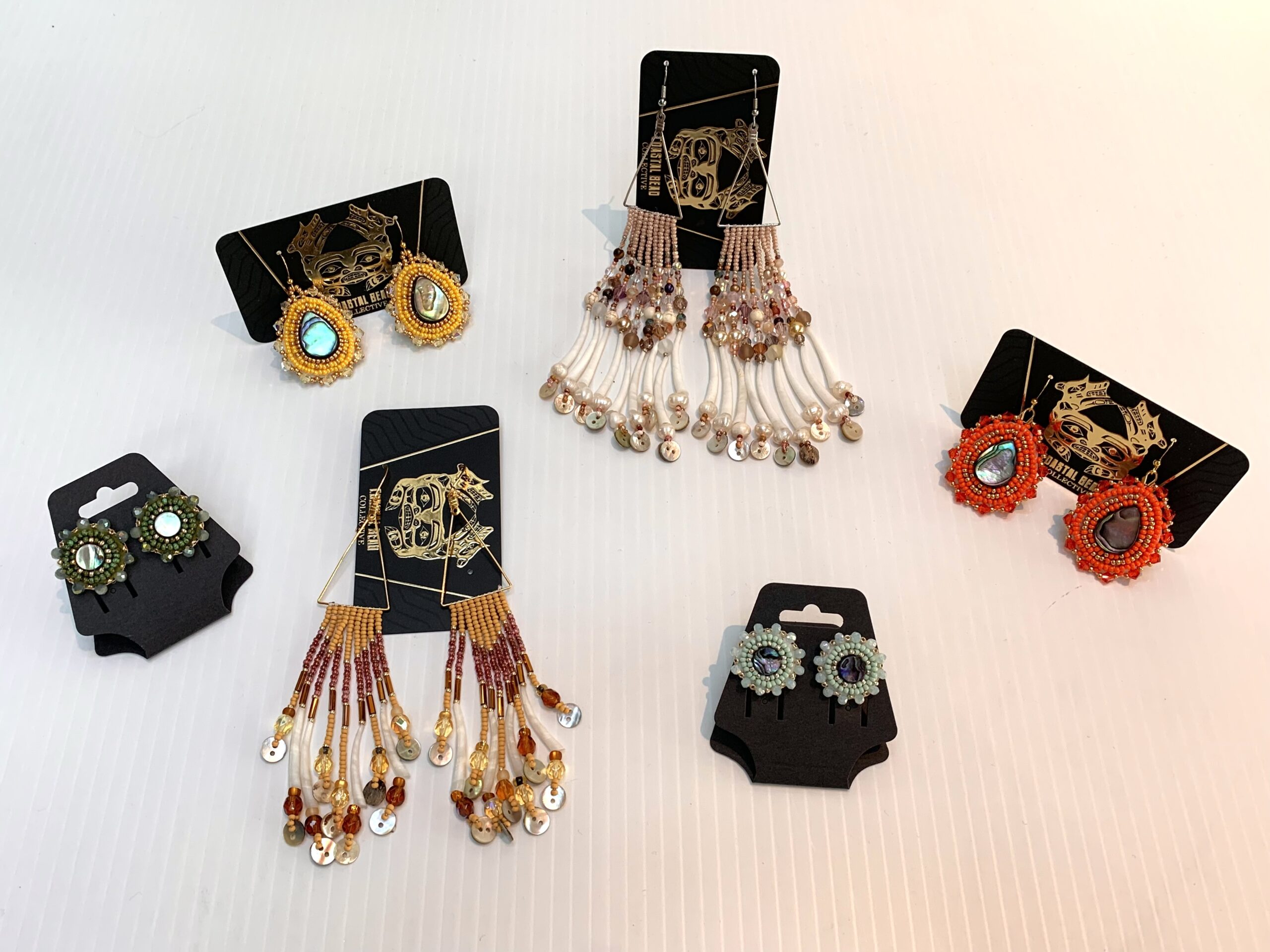 1. Jacob Lawrence in the City (Susan Goldman Rubin)
A board book celebrating city life and introducing young readers to Jacob Lawrence's art.
2. Metatron's Children (Chy Ryan Spain, ill. Sydney Kuhne)
An Afrofuturist science-fiction tale for young readers about community, adventure, and survival.
3. Princess Jamila and the Kingdom of Dreams (Fatoumata Bouaré, ill. Amina Yaqoob)
A bed-time fairytale by local author (and May Family Sunday guest at the AGGV), Fatoumata Bouaré.
4. Still This Love Goes On (Buffy Sainte-Marie, ill. Julie Flett)
Poetic and visually stunning, this celebration of Indigenous experience is written by Cree singer-songwriter Buffy Sainte-Marie and illustrated by Cree-Métis artist Julie Flett.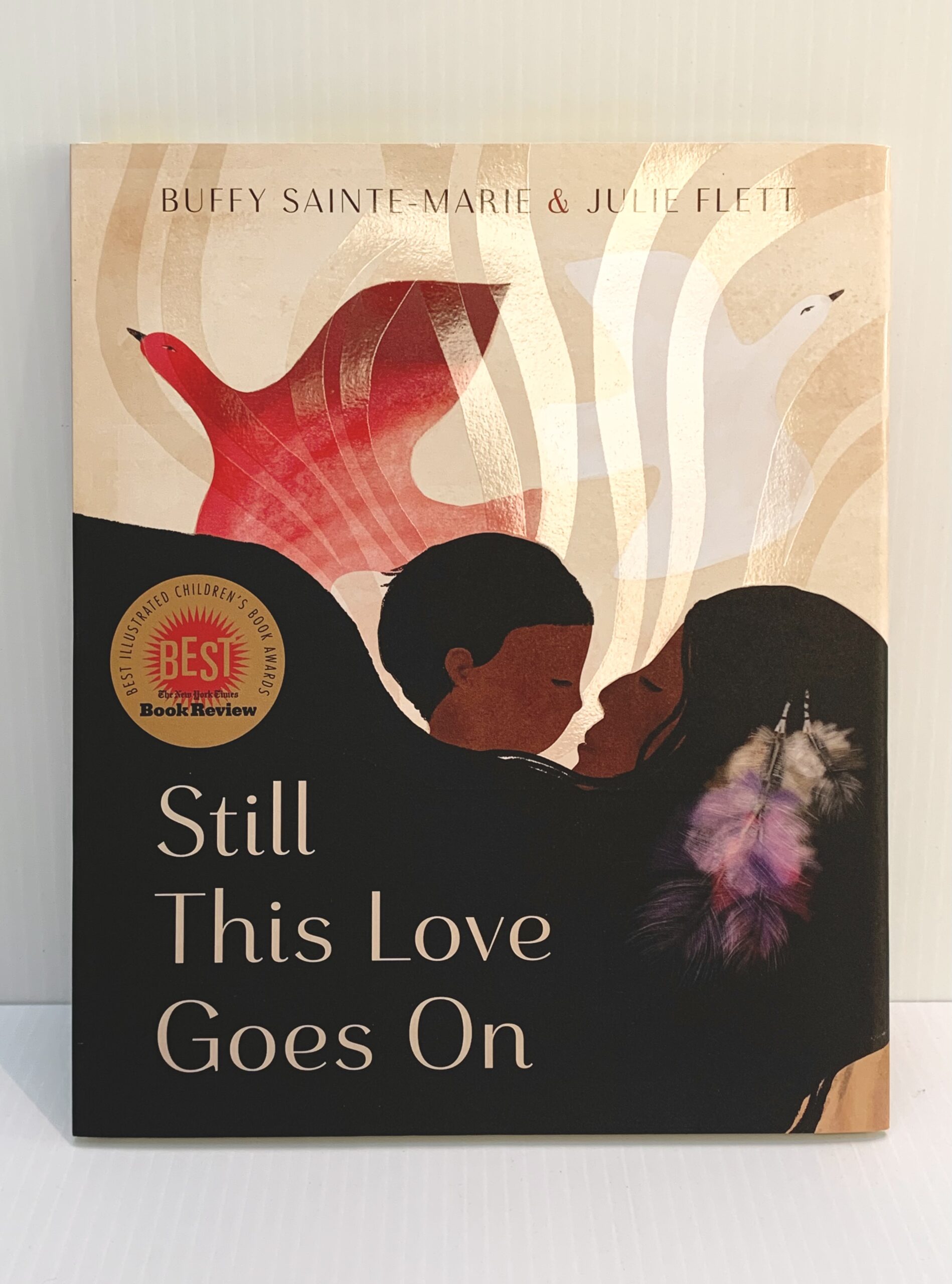 5. Last Dance in Shediac (Anny Scoones)
Recently featured during a talk at the AGGV by the author (May 7th, 2023), this memoir is a fond and multifaceted recollection of her mother, Molly Lamb Bobak.
6. Understanding Northwest Coast Indigenous Jewellery (Alexander Dawkins, foreword by Corrine Hunt)
A detailed look at some of the artists who make up the community of Indigenous jewelry makers, in both contemporary and historical contexts.
7. Searching for Sunshine (Ishita Jain)
A stunning compilation of essays, illustrations, and interviews about finding connections between plants, parks, and the people who love them. This book was inspired by the author's move from New Delhi to New York City.
8. As We See It: Artists Redefining Black Identity (Aida Amoako)
30 multidisciplinary Black visual artists challenging and deconstructing existing narratives and tropes, and offering their own personal and individual perspectives on culture, identities, and artistic expression.
9. Abbott & Cordova 7 August 1971 (Stan Douglas, essays by various contributors)
Features work by Vancouver-based film and video artist Stan Douglas, as well as five essays about the politics of urban conflict.
10. Mickalene Thomas: Femme Noires (eds. Andrea Andersson & Julie Crooks)
Examining the work of contemporary Black American painter Mickalene Thomas, this exhibition catalogue explores how she approaches her subject matter and weaves together pop culture with various subsets of African art. Thomas' work also critiques historical and canonical depictions of African art within North American and European art.