Nicole Stanbridge, AGGV Curator of Engagement, visited the Banff Centre for the Arts in October to meet artists participating in the EARTHED residency.  The program is described as one that "investigates the confluence of ethics and aesthetics in search of alternative structures to raise cultural and political awareness of urgent environmental issues." This five-week session was led by UK based artists Ackroyd & Harvey, whose work intersects art, activism, architecture, biology, ecology, and history.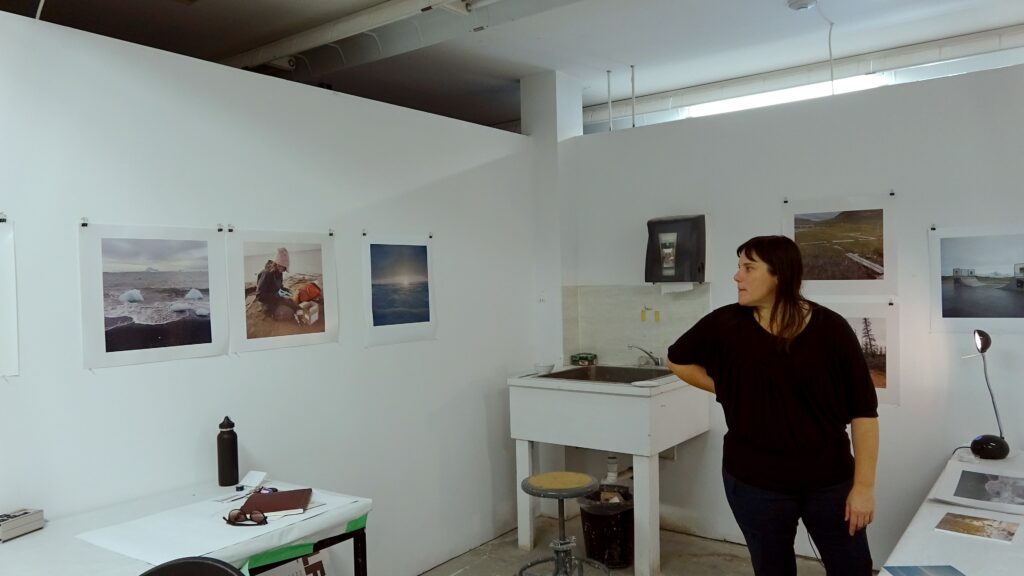 Included in this year's residency was Victoria-based artist Tara Nicholson, who was producing a 25 print portfolio from her Arctic Claims series that has been commissioned for the AGGV's permanent collection. A selection of three works from this series was featured in the 2017 project Water Work Space at the AGGV.
The portfolio will include photographs from the various sites Nicholson has visited as part of her research for Arctic Claims, these include: the Arctic Station on Disko Island, Greenland; the Arctic Research Institute in Inuvik; the Canadian Satellite Research Station and the Distance Early Warning Line in Tuktoyatuk; Pleistocene Park and the Northeast Scientific Station in Siberia.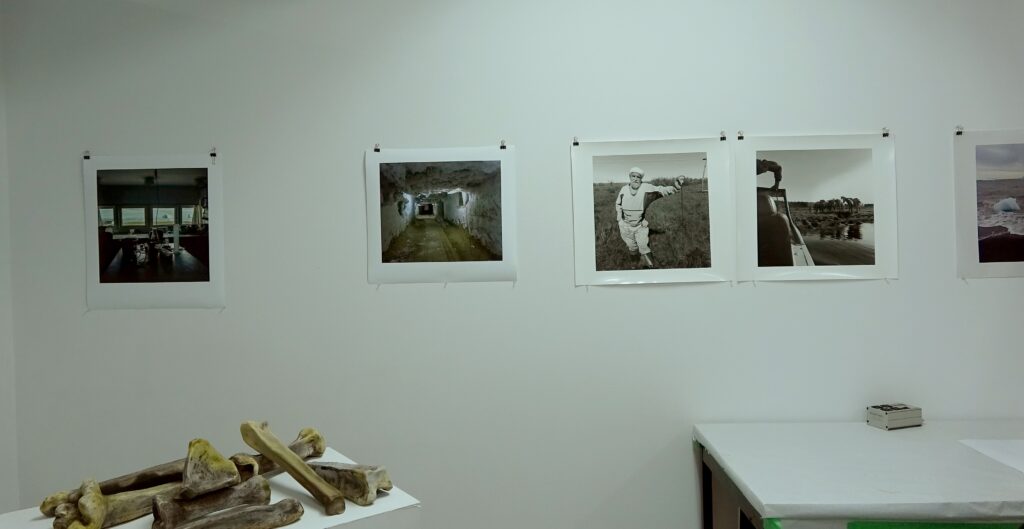 Through the Banff residency Nicholson was also able to experiment beyond the two dimensional photograph into the realm of ceramics. Inspired by what she saw in northern Russia, she worked on creating obscure bones, perhaps similar to the mammoth bones that emerge from the rapidly melting permafrost in Siberia.