By Audrey Wang, AGGV Volunteer
The Chinoiserie trend in interior decoration has endured since the 17th century and continues today, as evidenced by its proliferation in design magazines, blogs and online purveyors of furniture and interior furnishings. The design maxim of "maximalism" – the antithesis of its more popular and modern nemesis, minimalism – embellishes opulent traditional rooms full of colourful floral wallpaper, exuberant fabrics, bright lacquered furniture and the ubiquitous blue and white ceramic vessels scattered throughout. But like its beginnings 400 years ago, misinformation and misinterpretation persist in the evolution of the Chinoiserie style. So, what is the difference between Chinoiserie and just plain Chinese?
The term Chinoiserie, from the French, appeared for the first time in literature in 1836, used by Honore de Balzac in his publication L'interdiction, to refer to items made in the Chinese style. From there, the term gained in popularity, often used to describe just about anything that was exotic, different or Asian in style. While the term specifies Chinese, the style may encompass Japanese, Korean and even Indian and Persian cultures.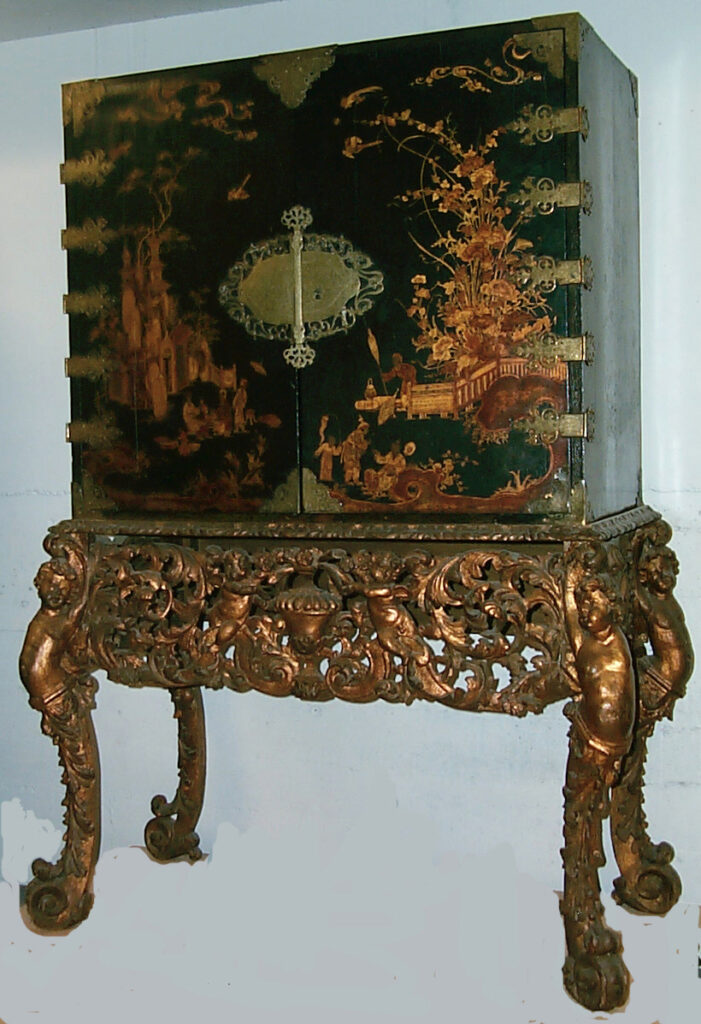 The popularity of Chinoiserie emerged in the late 17th and early 18th centuries, attributed to the European fascination with the exotic East. The imagined mysticism of China gave birth to an idealized world of idyllic landscapes and a life of luxury and relaxation. Few Europeans had actually travelled to China and therefore most did not know the reality. The Chinoiserie phenomenon coincided with and complemented the rise of the rococo style in Europe which is characterized by ornate embellishments, theatrical architectural design and lots of gold. English, Dutch and French trade with China during this time was also flourishing and specially commissioned designs were regularly sent to China so that European objects could be made in Chinese style. Porcelain was highly coveted by the Europeans who valued the material for its delicate thinness paired with its strength and resistance to heat. Many porcelain items in European shapes – gravy boats, tea sets and oval platters among others – were specially ordered, as well as pieces painted with family crests, coats-of-arms and family mottoes. Many came back poorly written due to the Chinese craftsmen's ignorance of the alphabet.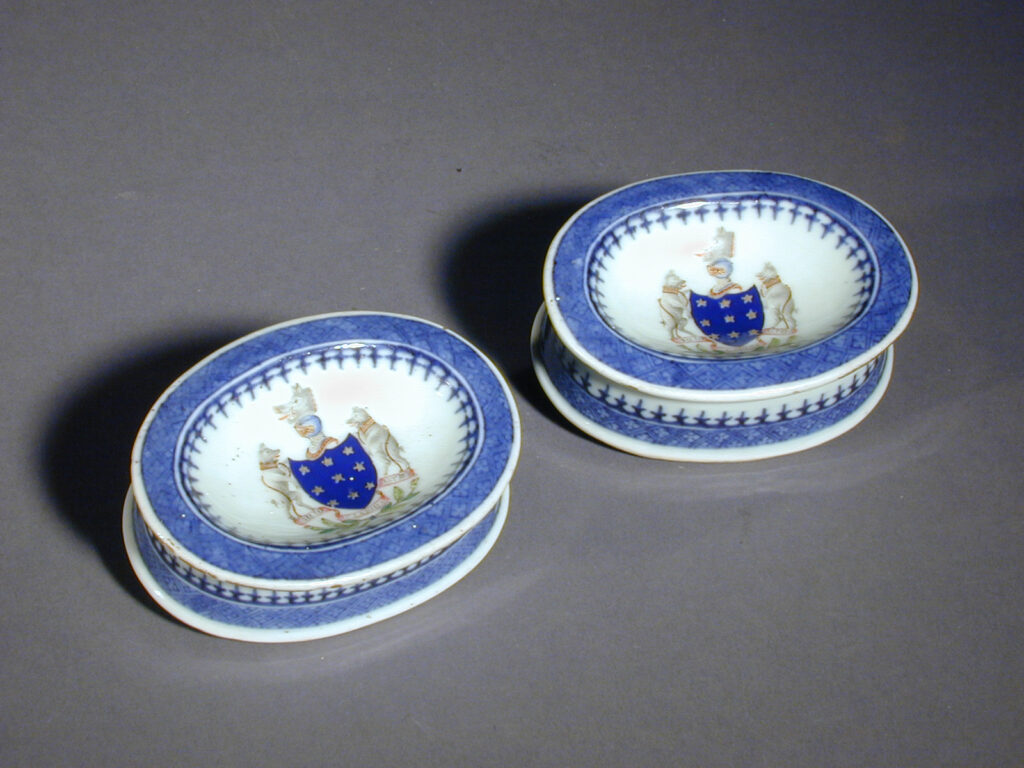 The Chinoiserie fad declined in the early to mid 19th Century, fuelled by political factors such as the Opium War, progress in manufacturing in Europe, and China closing its doors to trade. The trend, however, did see some revival in the late 19th century in Europe and in America where the taste for stately home interiors persist till present day. Currently, Chinoiserie is as popular as ever in certain interior design circles in North America, with many style icons such as Bunny Williams bringing this old trend up to date.
The overarching theme of Chinoiserie is a Western invented aesthetic borrowed from the Chinese. However, many Chinese items get lost in the mix, their importance and original function diluted in the opulence of Chinoiserie home decor. "Foo dogs", for example, are a popular Chinoiserie design element, where in fact, they are lions that hark back to Buddhist origins as temple or palace guardians. Blue and white porcelain is another favourite Chinoiserie theme that is often inaccurately described as the epitome of Chinoiserie style. Ming-style ginger jars and baluster vases (as pictured above) are produced in bounty at the kilns of Jingdezhen, where they have been made for nearly 700 years, many by imperial commission.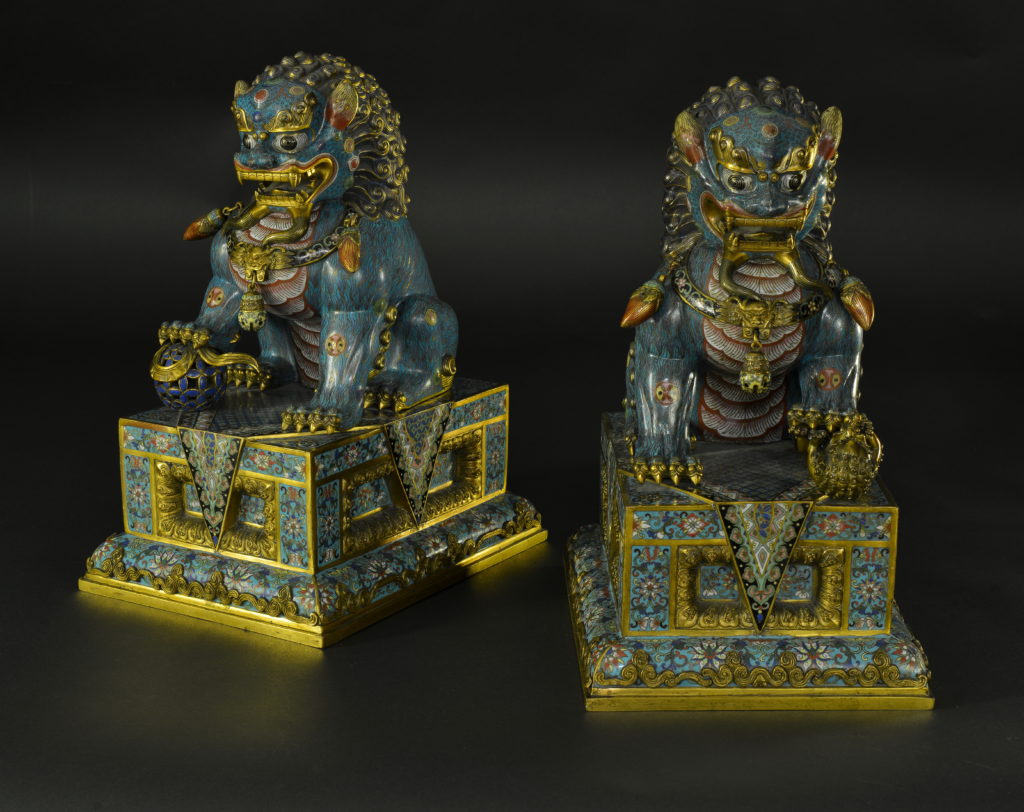 Chinoiserie also resulted in new design elements that continue to be important trendsetters in the world of interior design. The 18th-century British furniture designer and maker Thomas Chippendale made furniture that featured bamboo-shaped latticework and other Chinese inspired motifs such as pagodas and lacquerware, spawning the moniker "Chinese Chippendale". Wallpaper replaced heavy drapery and damasks in European homes in the 18th century, reflecting the preference for light-filled, ornamental walls, and Chinoiserie patterns of flowers, animals, pagodas and charming landscape vignettes found great popularity. Chinoiserie wallpaper panels are still in trend in traditional homes today.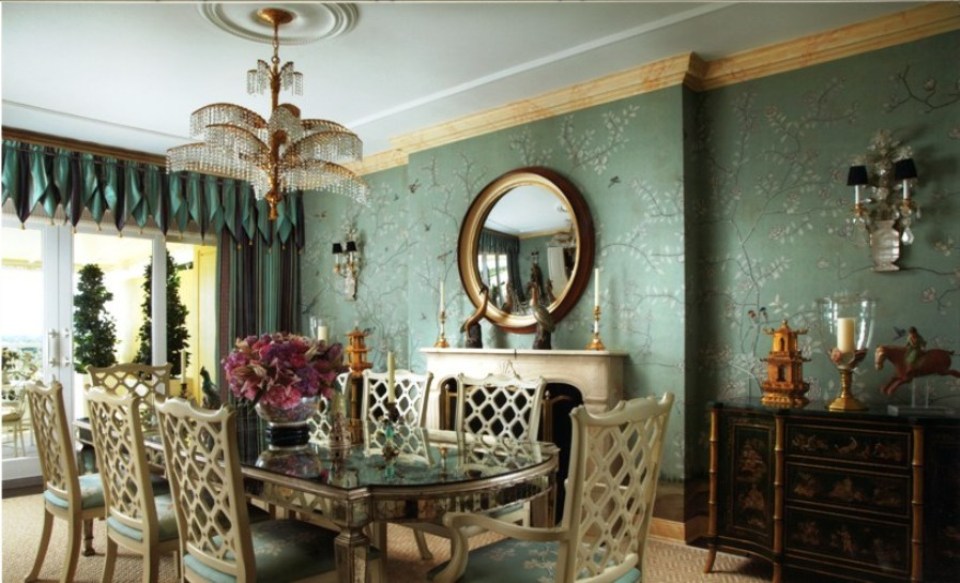 The Chinoiserie home is a contentious design issue – either you love it or you hate it! The history-based inaccuracies persist as to what is Western concoction and what is historical Chinese artworks. Similarly, many might find the style an embarrassing reminder of Europe's – and in particular, Britain's – colonial past. We leave you with a tongue-in-cheek caricature cartoon by George Cruikshank, dated 1816, that satirizes the Prince Regent's obsession with Chinoiserie, culminating in the building of the Brighton Pavilion in 1821.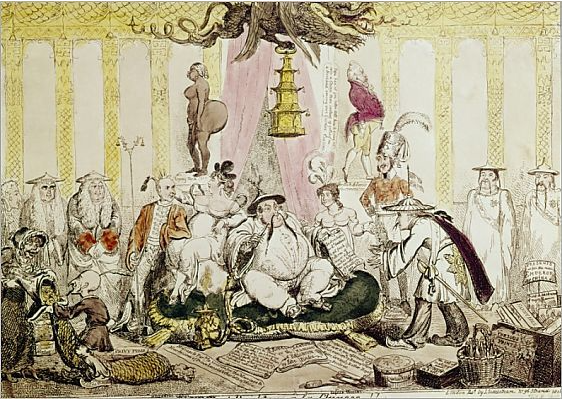 Feature image: A pair of blue and white porcelain lidded vases | Chinese, Kangxi Period (1662-1722) | 59.7 cm. high | Gift of Dr. S.W. (Toby) Jackman (AGGV 1994.010.004-005)