By Audrey Wang, AGGV Volunteer
Myfanwy Pavelic's portraits go far beyond the mere representation of her sitters. Mostly self-taught in her art, Pavelic produced portraits that balance the outer with the inner, countering likeness with her subjects' emotions, fears, strengths and vulnerabilities.
Née Spencer, Myfanwy Pavelic was born in Victoria, B.C., in 1916 to the well-to-do Spencer family. Her paternal grandfather was David Spencer, a retail entrepreneur on Vancouver Island, whose home, the Spencer Mansion, was donated by his daughter and Myfanwy's aunt, Sarah Spencer, for the establishment of the Art Gallery of Greater Victoria in 1951.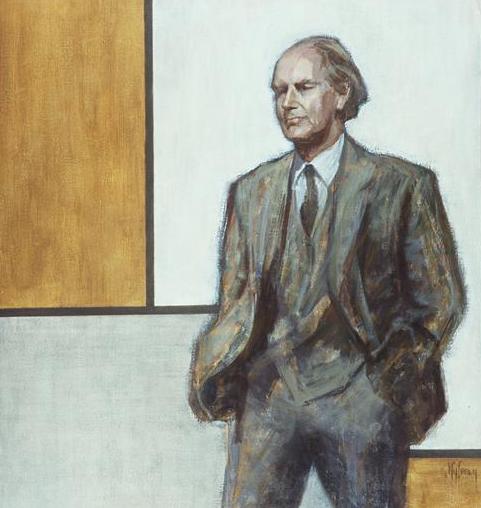 Pavelic did not have any formal art training, although she met Emily Carr in her youth, who inspired her to take up the brush and mentored her. Apart from teaching herself to draw and paint, Pavelic was an accomplished pianist. She turned her focus on art when medical conditions meant having to give up aspirations to be a concert pianist. Her accomplishments as an artist were numerous, as was her commitment to philanthropy. During the Second World War, she painted portraits for the Red Cross, raising $10,000 for the war effort. She participated in the Vancouver Art Gallery's annual Artists Exhibition, winning prizes for painting and drawing in 1943. Living in New York in the mid-1940s, her social set consisted of many celebrities, and it was there that she met Yugoslav dissident Nikola Pavelic whom she married in 1948.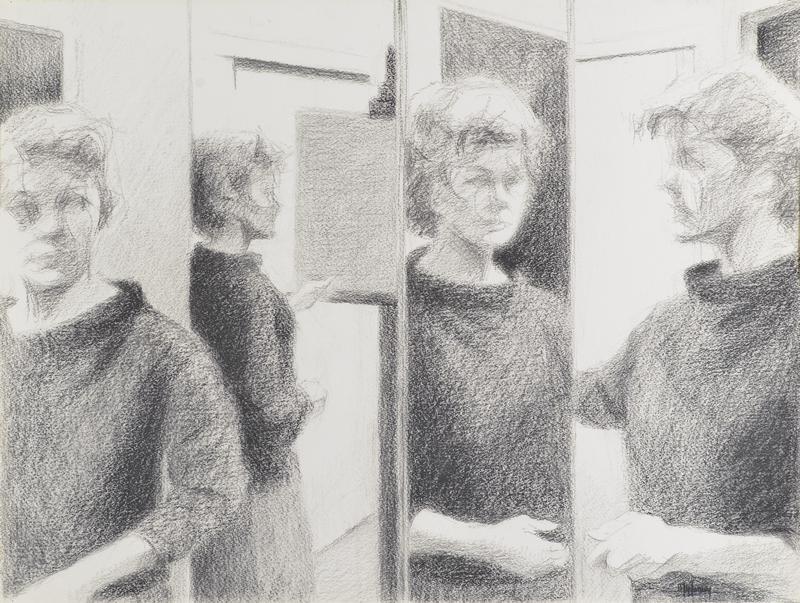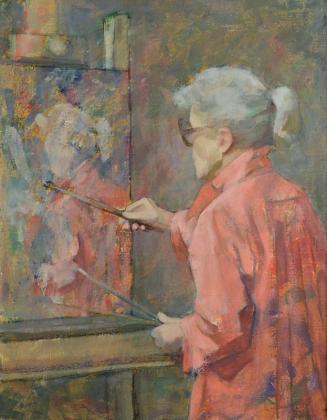 Splitting time between New York and Victoria, the Pavelics eventually took up permanent residence in Victoria in 1971, where she established a spacious studio in Saanich that welcomed other local artists and led to the formation of the artist group The Limners at the behest of artist Maxwell Bates. It is around that time that Pavelic's artistic career really took off. She painted the many friends and colleagues in her midst, as well as several self-portraits at different points in her life (see above). She was in high demand in Victoria as portrait commissions poured in.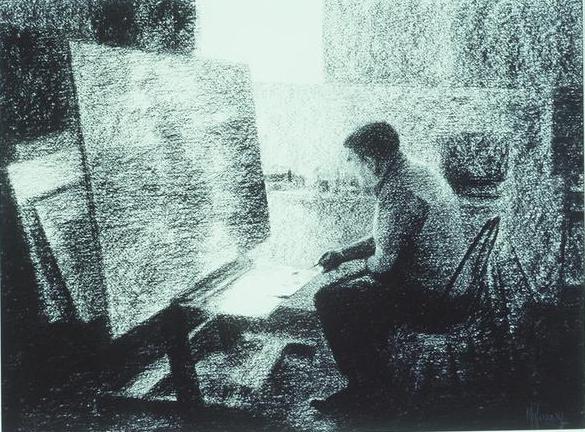 Pavelic was also responsible for painting a number of luminaries. In 1982, she painted a series of portraits of violinist Yehudi Menuhin (1916-1999) and one of them hangs in the prestigious National Portrait Gallery in London. After earning an honorary doctorate from the University of Victoria and the Order of Canada in 1984, Pavelic was commissioned to paint Prime Minister Pierre Trudeau's portrait which was unveiled in 1985. Her other accolades include Member of the Order of British Columbia in 2001, founding member of the Canadian Portrait Gallery and member of the Royal Canadian Academy of Art.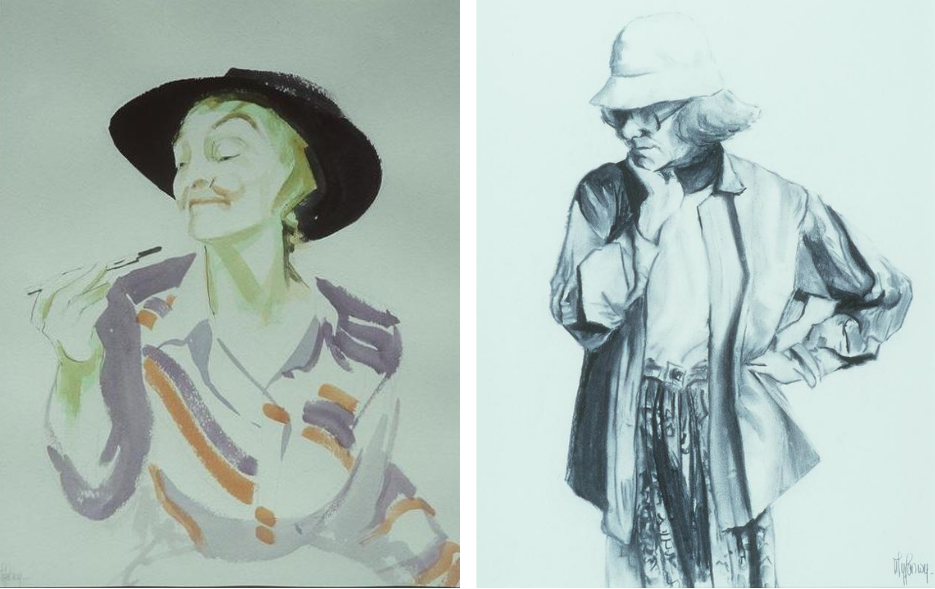 Celebrities aside, it is the portraits of those close to her that are deeply imbued with the human spirit. They are expressive and poignant, allowing the viewer an honest insight into the subject's conscience. Through the artist's keen observation of her sitters, much is revealed. The AGGV has a considerable collection of Pavelic's paintings and drawings, many of them gifts from the artist, and has held solo retrospective exhibitions of her works. Included among the portraits are also paintings of spaces devoid of people. These, in a sense, are also portraits. They are made powerful by the human absence. The painting of her studio with mirrors and artist's paraphernalia could also be a layered self-portrait, a reflection of her self through the room and spaces she normally occupied.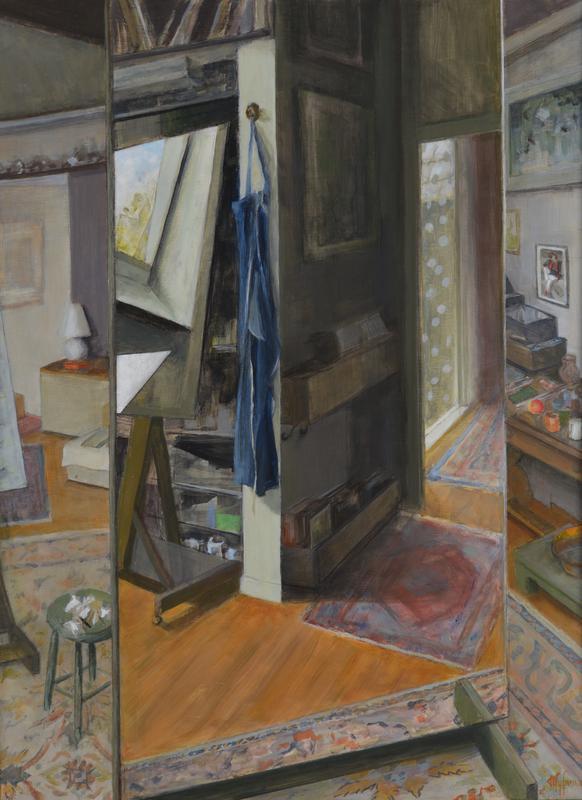 Two of Myfanwy Pavelic's drawings are included in the current exhibition "Celebrating the AGGV Collection" in the Founders Gallery, on until May 19, 2021.
Feature image: Myfanwy Pavelic (Canadian, 1916-2007) | JD | acrylic | 1993 | 70.5 x 122 cm | Gift of the Artist (1995.008.019)