Put on your thinking caps for this issue's Art Quiz where we test your knowledge about women in art! Answers are at the bottom of the page. We'll start easy, but good luck!
1. The painting above is by Edythe Hembroff-Schleicher (1906-1994) and depicts a contemporaneous female artist whose love of animals and nature is distinctly captured in the portrait. Who is the painting of? Extra points if you can also name the primate in her arms!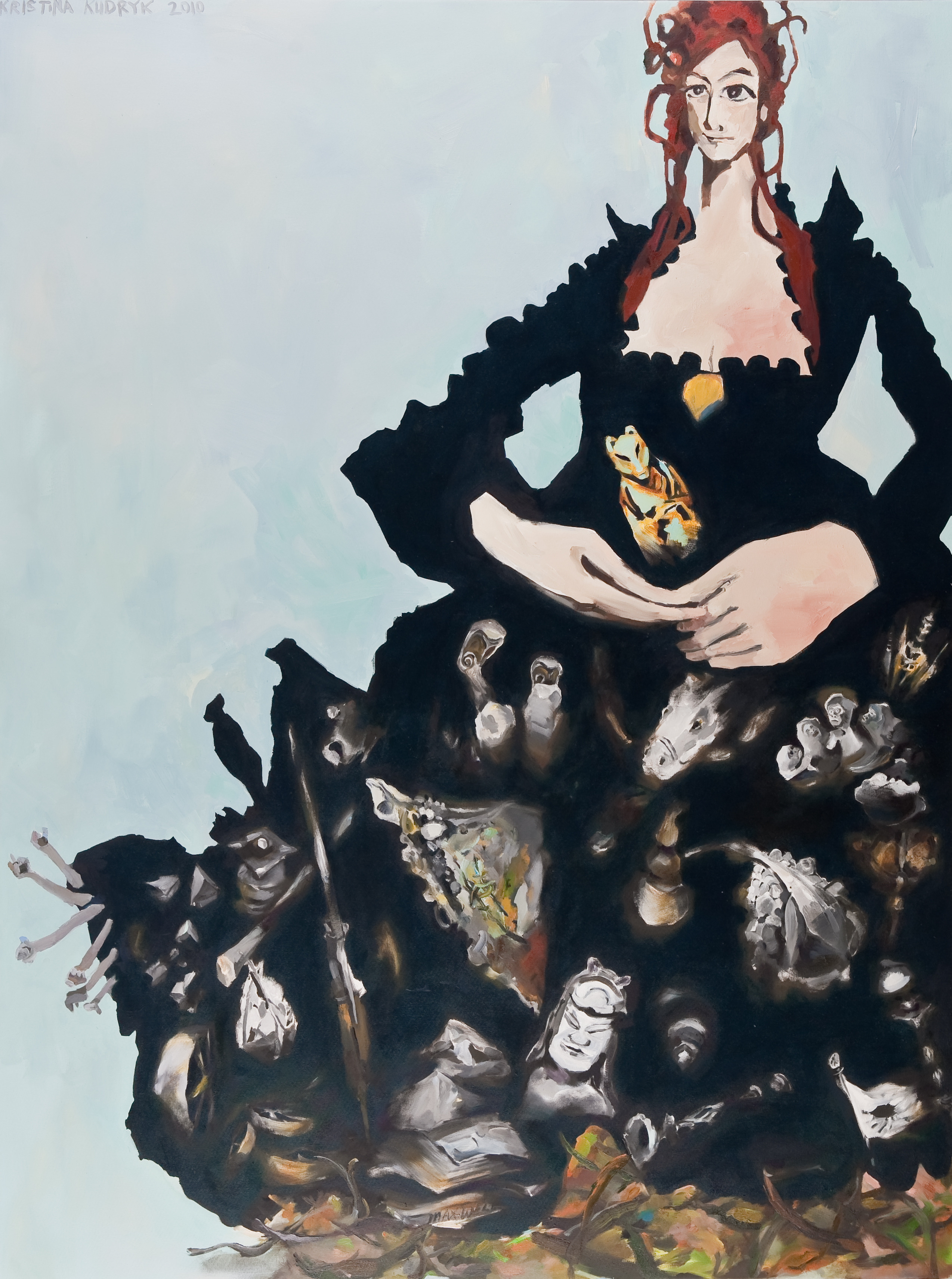 2. The self-portrait by Kristina Kudryk pays homage to the diverse collection of artworks at the Art Gallery of Greater Victoria. In 2009, Kudryk spent some time in the AGGV vaults going through the collection as research for an exhibition entitled The Last Picture Show. Inspired by the wide variety of artefacts she came across, she embellished the subjects voluminous skirt with the objects she found. The main source of inspiration, however, is another painting from the collection. Can you name that painting and the original painter?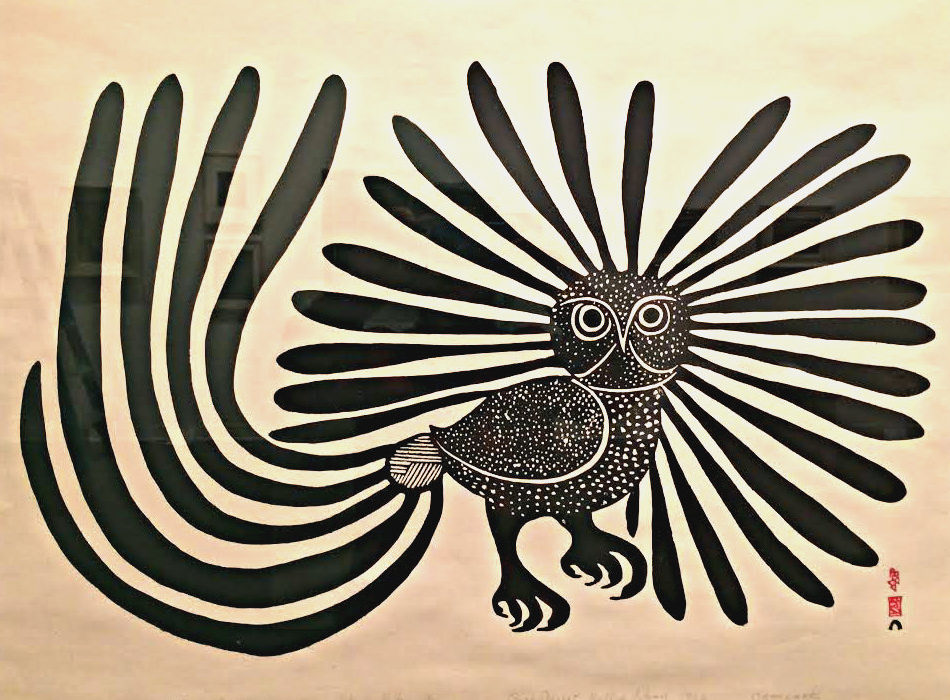 3. Kenojuak Ashevak (1927-2013) was a pioneer of modern Inuit art. During her career as an artist, she created thousands of drawings, etchings, and prints, as well as soapstone carvings. In 1970, the design of The Enchanted Owl (above) was used for another purpose. What was it?
a. A mural
b. A postage stamp
c. A stained glass window
d. A $10 bill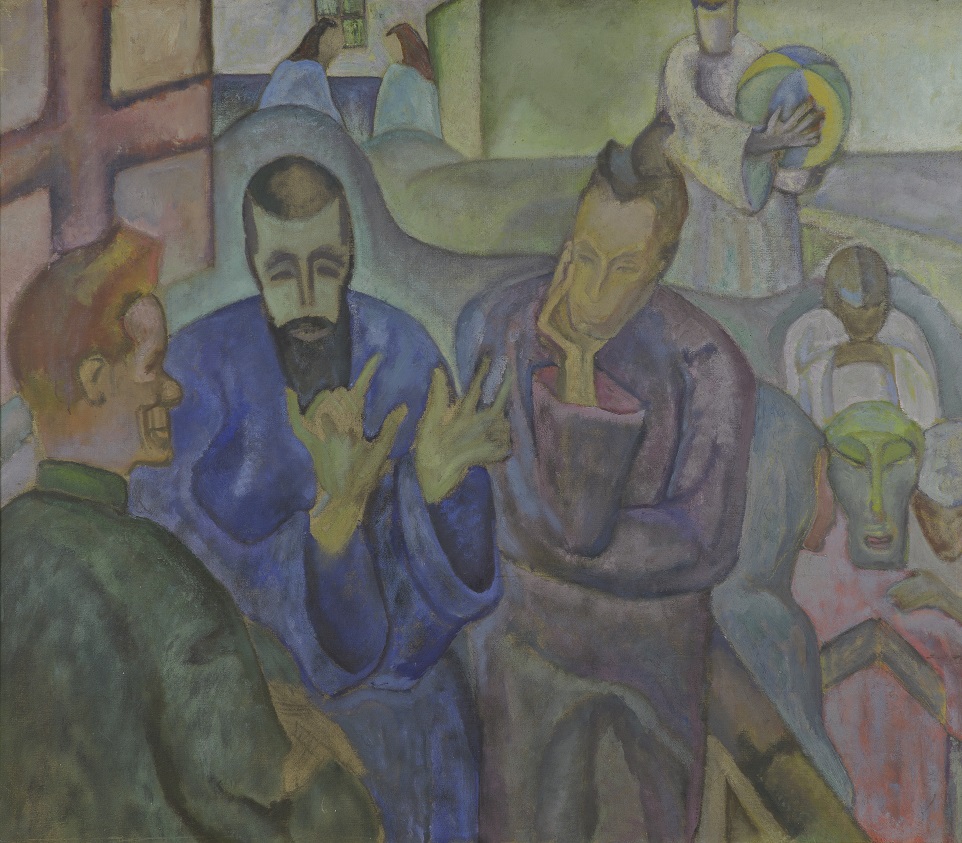 3. The female artist who created this monumental painting of three well-known Canadian artists – Frederick Varley, Jock Macdonald and Harry Tauber – within a domestic setting, was herself, often overshadowed by the men in her circle. Who is the artist?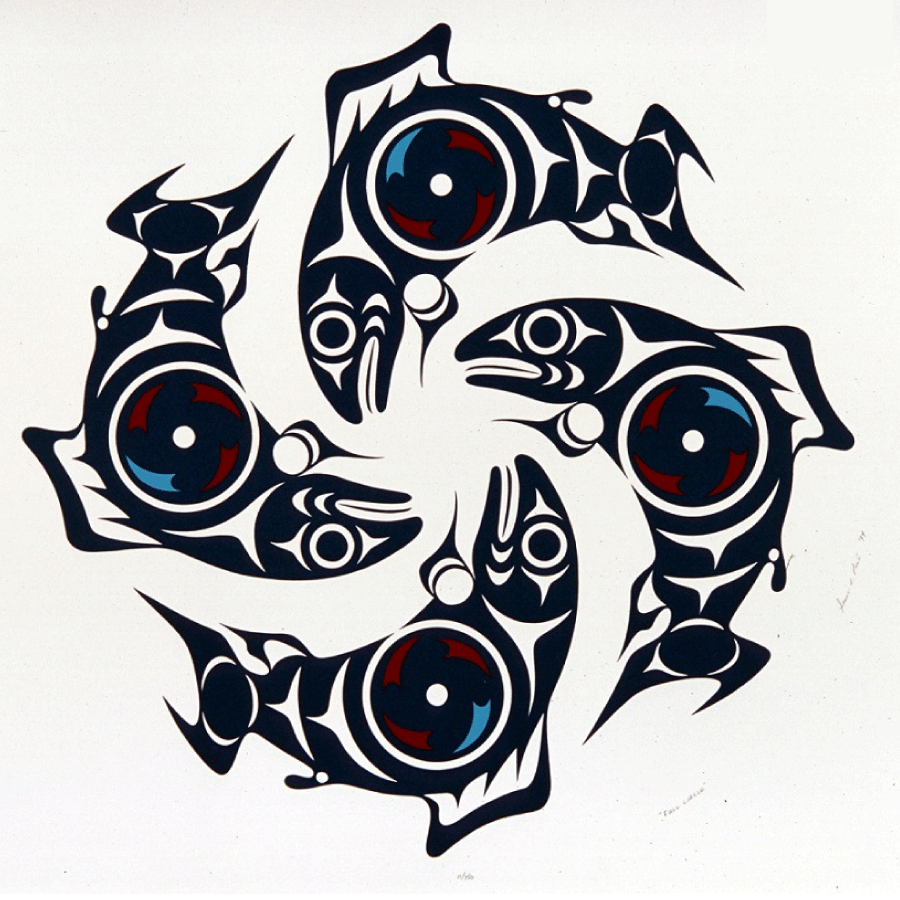 4. Susan Point is a Musqueam Coast Salish artist whose work can be found throughout Canada and North America. She works in a variety of medium – wood, glass, bronze, concrete and print, as in the example above from the AGGV Collection. Much of her art practice involves the adaptation of a traditional Coast Salish design. What is that design?
a. Spindle whorl
b. Trigons
c. Ovoids
d. Crescent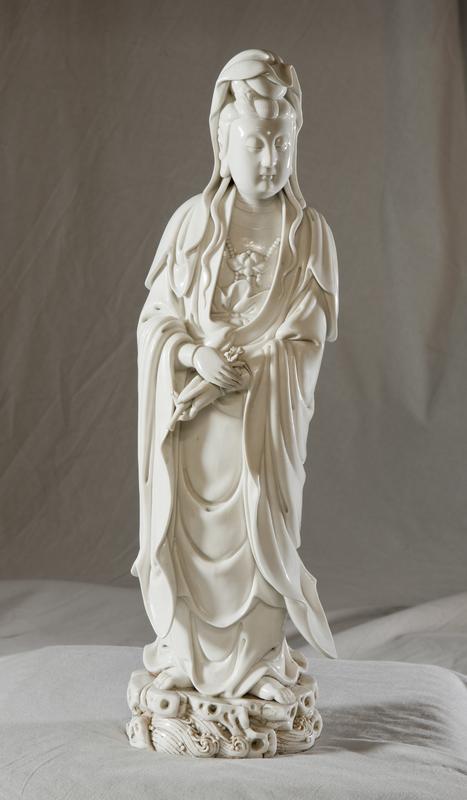 5. The porcelain statuette above depicts Guanyin, a goddess from the Buddhist pantheon. Also known as the Avalokitesvara Boddhisattva, she is often depicted wearing flowing robes and holding a vase or a lotus, both symbols of Buddhism. What is Guanyin's main attribute?
a. Charity
b. Courage
c. Wisdom
d. Compassion
6. In an interview from 1978, Elza Mayhew (1916-2004) said:
Art is nothing if it's not a philosophy. It's an attitude to life, it's not a thing of the moment. And it must really refer to the past and the present and the future. In other words, to take in the full scope, it must express something of the feeling of the span of life from birth to death. It's totemic, it's a generational thing, it refers to people yet to come, and to people who have passed away.
Much of Mayhew's work is totemic, as well as monumental. What art form did she work in?
a. Painting
b. Architecture
c. Sculpture
d. Pottery
Answers:
The artist is Emily Carr. For bonus points, the monkey is Mr. Woo!
United Empire Loyalist by Maxwell Bates (image below).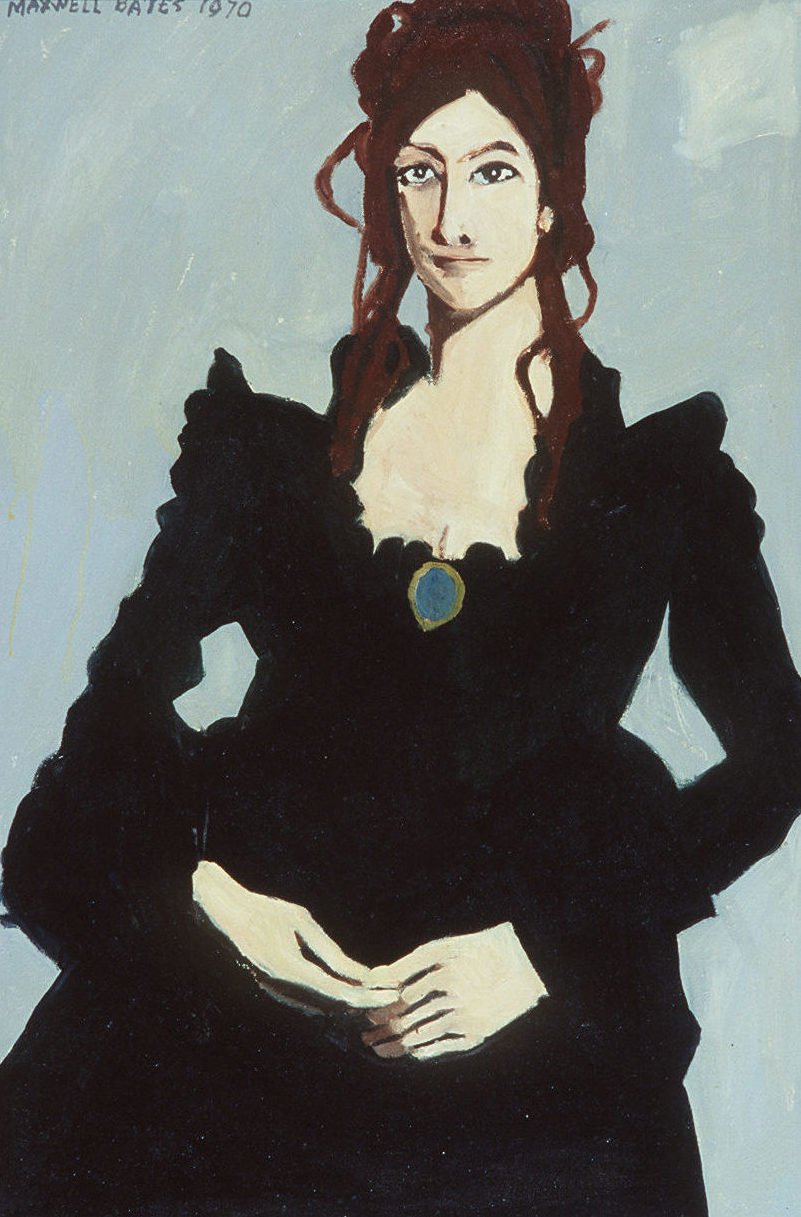 3. b – Postage stamp
4. a – Spindle whorl
5. d – Compassion
6. c – Sculpture