by Regan Shrumm, Assistant Curator of Art Gallery of Greater Victoria
In December 2018, Libby Oliver approached me with an idea inspired from a new movement of intergenerational living happening between arts organizations and care homes. She pitched a program where artists would help bridge the ever-expanding gap between young adults and seniors.
We soon connected with Luther Court, a non-profit that cares for 120 seniors through subsidized independent suites, home support, assisted living, and long-term care. Through working with Luther Court, the focus on the project leaned on the examining isolation, loneliness, and end of life experience and the emotions that came with it. In the 5 months that Libby worked directly with the seniors of Luther Court, she offered something that seniors often do not get in their scheduled lives: choice. As a group, the seniors determined that they were interested in creating a dining room setting and eating a meal. Each week, the seniors could discuss what they would like to while eating a participant's favourite dessert and decorating a tablecloth or making candlestick holders out of clay. I particularly have fond memories of eating and learning about portzelky, the Russian New Year's Day cookie.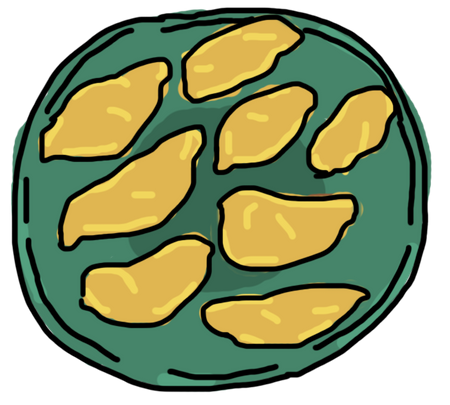 Right when Libby was photographing portraits of each senior in March, COVID-19 hit and the country went into lockdown. In our naivety, we assumed at the time that the pandemic would only last a few months. But meanwhile, we realized that lockdown, which was hard for everyone, would be particularly hard on seniors, who were both more susceptible to the virus and loneliness. Libby quickly asked that while we waited for the pandemic to end, if we could start a volunteer program, where individuals could phone seniors around Vancouver Island. In a matter of a month, over 130 volunteers signed up for the program, resulting in 27 seniors and volunteers paired up. For a week, Libby and I were hounded by the media as many found the dedication of the volunteers and the needs of the seniors a feel-good story that was needed in the time. The fact that so many people would write in their volunteer application the desire to connect and provide comfort to each other made me hopeful in the bleak reality of the pandemic.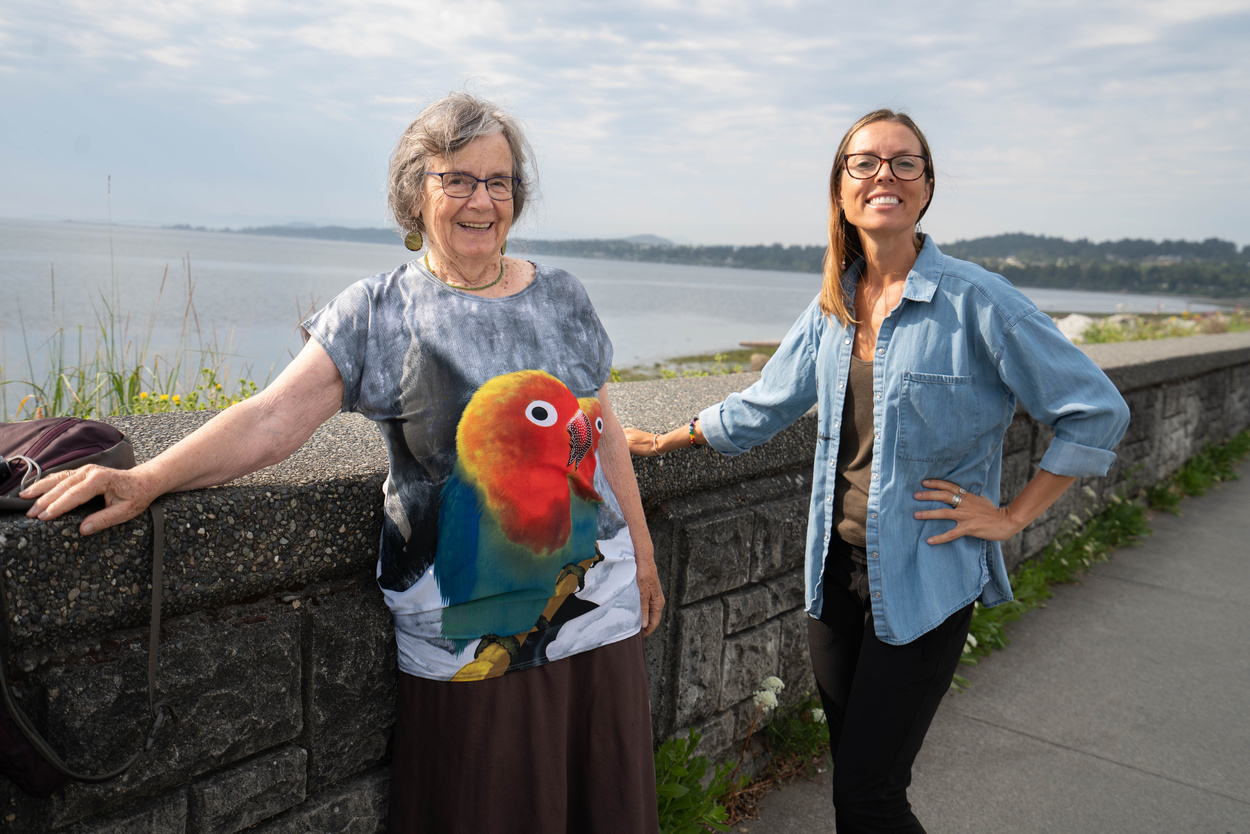 Throughout Listener-in-Residence, the program filled with life lessons that helped me through this period of grief during the pandemic. I became more open to uncertainty and death as many of our original Luther Court passed away during the residency. One thing that really gave me hope during this time was the generosity and kindness of the individuals wanting to volunteer for the program. Many of the paired duos connected in a genuine level. Listener-in-Residence gave me hope that the simple acts of listening, learning, and caring can help humankind in a major way.
While it is a shame that the original plan of the Luther Court senior photographs was never completed, it allowed a chance for more people to experience the relief of forming an intergenerational relationship to help ease loneliness.
Visit the Listener in Residence website to learn more about the project or head over to AGGV project page.
Feature image: Victoria's first glamour shoot at the age of 92. Image credit: Libby Oliver.