By Eliana Parker, AGGV Events Engagement Assistant
Growing up on Moss Street, the Paint-In was the most wonderful time of the year. On one very special day each year, my front yard magically transformed from a garden into a colourful, artistic wonderland.
As far as my little eye could spy, there were tents filled with paintings, sculptures, illustrations, and hundreds of other pieces glimmering in the summer sun. The canopy of trees provided a comforting embrace as I raced up and down the street with my friends, soaking in all the talent that surrounded us.
Moss Street was my home and these artists were my family for the day. I wanted to be a part of the festival in any way I could be; my booming 25 cent lemonade business just wouldn't suffice. I wanted to be an artist, too.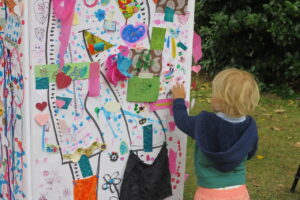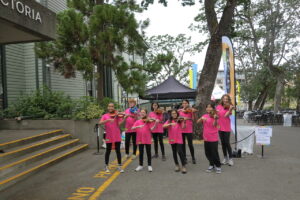 One year I realized there was something lacking from the Paint-In, something that I was absolutely certain the community was yearning for: their portraits done by a 6-year-old girl. In fact, I thought to myself, it would truly be a disservice to deny them the opportunity of seeing their crayon-sketched faces and colour-penciled features. And so, an easel was set up in the early morning and, alongside my dog 'Honey', we sat there waiting on the sidewalk. A few very gracious passers-by did come and sit at my station, greeted with kisses and tail-wags from my assistant, and I was thrilled. After I welcomed them to sit in a child-sized seat, I got to work. Squinting my eyes, measuring their features with my tiny fingers, and sticking my tongue out in concentration – I could hardly contain my excitement. I was finally a real Paint-In artist!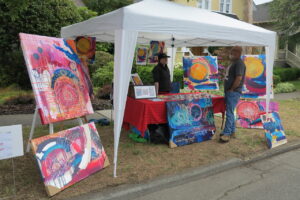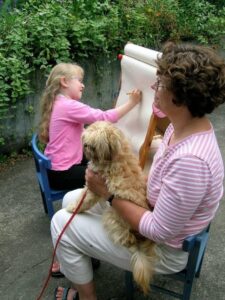 I am delighted to now be a part of the incredible team who are keeping the Paint-In spirit alive. This year, we have over 160 amazing local artists participating in Vancouver Island's largest summer arts festival. Between the delicious food trucks and vendors, live music and stage performances, Imagination Stations, family-friendly beer garden, gallery tours, and of course, our artists, there will be no shortage of fun at the 2023 TD Art Gallery Paint-In.
A symphony of colour awaits you on July 15 and I am so excited to see what magic we can create this year.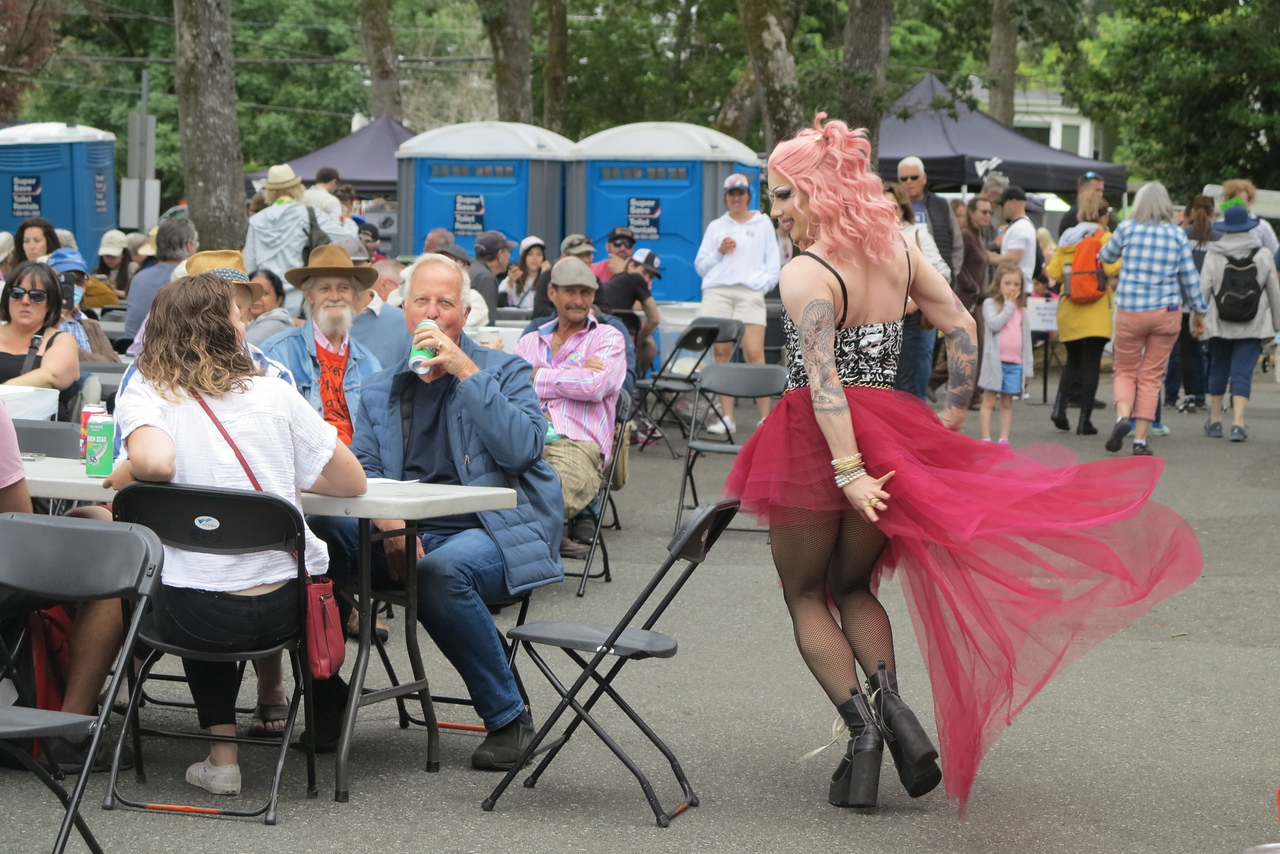 Click here to find out more information on this year's event and check out the Volunteer section to see how you can get involved.