By Regan Shrumm, AGGV Assistant Curator
"The world now is full of problems that could be solved by listening to different kinds of people."

– AGGV guest artist Kate Collie
Throughout April and May, the Art Gallery of Greater Victoria held a series of virtual programming examining the accessibility of the Victoria arts community as a way to help create a new program around the themes of intersectional communities and barrier-free art.
The first event, Open Access Workshop: Organizing Accessibility from the Grassroots, was facilitated by Vancouver-based artist Carmen Papalia. Papalia featured his ten years of art-making for creating space for non-visual learning, modelling support networks, and disrupting the passive experience of viewing in museums.
Papalia explained how museums are centered around the visual. Through his art practice, Papalia likes to reveal new ways of interpreting art and artefacts, particularly to address an uninformed non-disabled audience. For many individuals who are from the disabled, Indigenous, Black, people of colour, LGBTQ2+, and other communities, these folks can hold institutional trauma from having to rely on institutions, including museums, that have failed them throughout their lives. Papalia works collaboratively with individuals from historically marginalized groups are given the time, space, and resources to discuss and reinterpret the harmful realities such as colonization and ableism that are still present in museums.
Papalia explained how for him, "Accessibility is a living practice, an ongoing process. It's changing with the people who are involved with the space at any given time. It changes with the politics of those folks, the social environment they create together." While museums may follow certain accessibility guidelines that are provincial or federal mandated, this type of legislation has unfortunately not addressed the culture of ableism or focused on intersectional communities.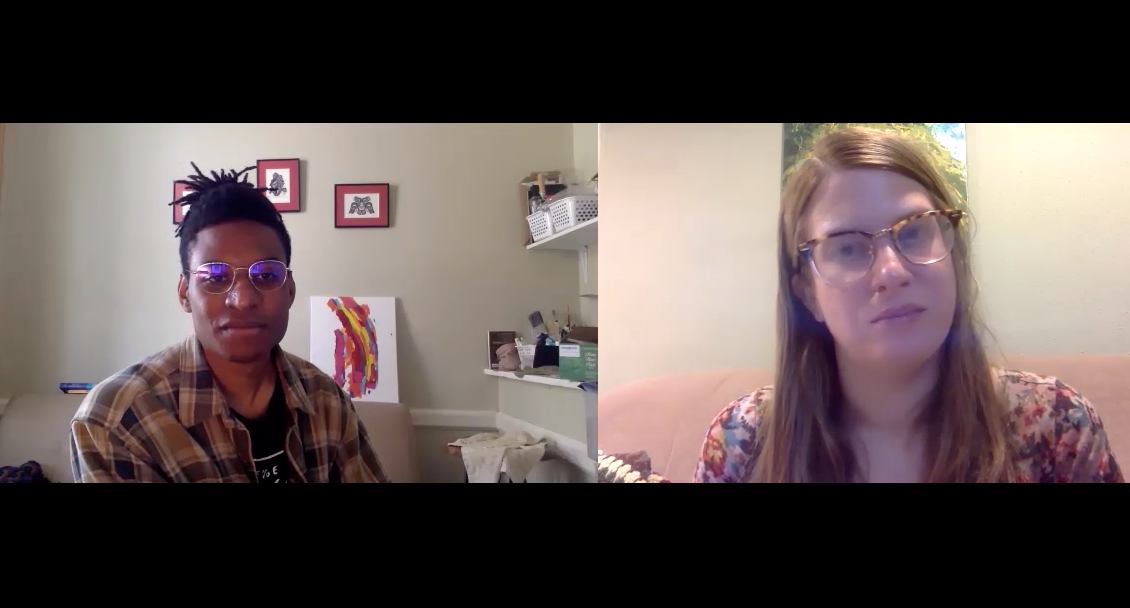 The next two events on accessibility and arts were community conversations, where individuals and artists from the disabled, IBPOC, LGBTQ2+, and low or no-income communities were invited to discuss and provide feedback in creating a future AGGV barrier-free project. The first community conversation featured Carmen Papalia and Victoria-based facilitator Parker Johnson and focused on thinking through the future of a fully accessible Victoria's arts community. The second community conversation featured Victoria-based artists Kate Collie and Joanne Cuffe and concentrated on the present-day accessibility of Victoria's arts community.
For many of the participants, art is one of the best ways of expressing themselves. However, most of the participants have been frustrated by the lack of changes in accessibility. Some participants found that "convenience seems to be a priority over accessibility," "accessible barriers just reveal whose bodies and voices are valued," and the organizations "think low cost and accessibility are contradictory, but really it is a learning process and we are creative."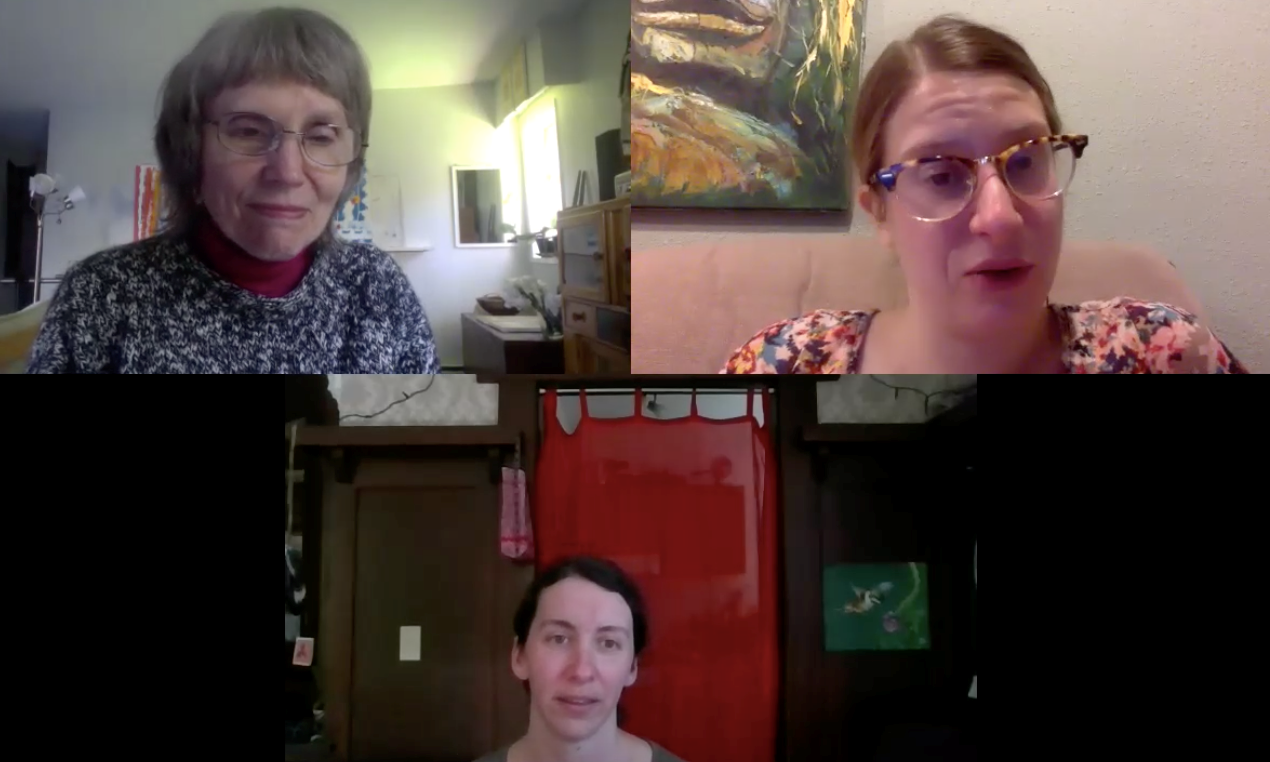 The following are just some of the questions and summarized answers from the conversations:
What should accessibility include?
Following local Indigenous protocols
Intersectional lens
Basic needs met
Trauma-informed practice (including healing, empowering, safety)
Not just policies, but listening and paying people with lived experience
Giving up power to those who have historically not had it
What are barriers to the arts for you?
Financial
– Lack of money to spend on art supplies or going to an art event/exhibition
– Cost of a studio space is too much
Grant writing
– Takes too much time
– Hard to understand the instructions
– Can cause anxiety
– Does not work with assistive technology
– Online grant applications not accessible
Transportation
– Commuting to events takes time and energy
– Buses come infrequently
– Cannot walk from bus stop to art location
Technology
– Not intuitive to all
– Some programs do not work with screen readers
Other Barriers
– Lack of live captioning at events
– Art spaces being too noisy
– Lack of connection and mentorship from other artists from the same community
– Burnout from informing others of their access needs and advocating for themselves
– Stigma
– Processes taking too long to change
What advice to you have for arts organizations to help be more accessible?
Engaging in trauma-informed practice means just connecting with people with gentleness, connecting with people with the benefit of the doubt.
Accessibility needs to include more than individuals from the disability community and expand to be intersectional.
Access cannot be retrofitted based on people without lived experience of disabilities or people who experience the barriers that are organizations are trying to address.
Pay individuals with lived experiences for consulting to make your organization more accessible. Be aware of all the extra labour on folks from historical marginalized communities in just scaffolding for their own accessibility and advocating for themselves.
Institutions should be holding events where the artists and visitors are rather than relying on artists to come to them.
When employees inform their organization of the certain disability or cultural background, the employer should research to know some of the access needs for their employee.
Having blind job interviews without the name of the applicant on the cover letter or resume.
Develop budgets for all of their programs to include disability related costs or cultural costs.
What could possible future barrier-free programming look like?
Art project to help connect artists to housing and other basic needs
Visiting arts program from disability community and inviting other artists to come drop in
Intersectional artist advocacy group
Mentorship exchange
Working with other organizations to provide free studio space/exhibition space
Collaborating art practices and policies together
While a lot was discussed, through these three programs, the Art Gallery of Greater Victoria is not concluding anything. These conversations will continue as accessibility and care is a matter of survival for many individuals. As the AGGV continues to learn and unlearn around accessibility needs, we ask participants to fill out an accessibility survey to hear from even more voices about the barriers they are facing. By filling out the survey, participants have a chance to win an Art Gallery of Greater Victoria book package.
Feature image: Carmen Papalia presenting an image from his time in an artist residence at the Guggenheim Museum in New York for the Open Access Workshop (Photo: Carmen Papalia).