About Face is a collection of figurative representations by local artists in the Massey Sales Gallery.
The Massey Sales Gallery brings you a diverse range of works by artists Liz Dempsey, Ehren Salazar, Nicole Sleeth, Noah Layne, Hovey Eyres and Melanie Furtado who touch on themes of ethnic diversity, female sexuality and offer unique perspectives on the human form.  A strong presence of the body is evident throughout the show.  About Face also marks a shift in focus of the Art Rental and Sales program to include a wider variety of artists, genres and mediums.
"Instead of focusing on traditional portraiture, I wanted to represent artists who have a broader view of the human form. The show will feature local artists who challenge traditional depictions of gaze and gesture." – Claire Aitken, Art Rental & Sales Consultant.
The themes explored in About Face are strongly represented in the works of Nicole Sleeth, whose nude portraits gaze directly at the viewer, challenging the possession of their bodies (image featured above: Nicole Sleeth | Valerie ll | oil-on linen | 80 x 37 cm |2016).  Sleeth celebrates the body in ways that social media and advertising fail to do – she allows it to speak for itself and interact on her canvas. For Sleeth, skin wrinkles and stretches to cover the very real musculature and skeletons of the people she paints. Her models look the opposite of airbrushed – intensely alive and real.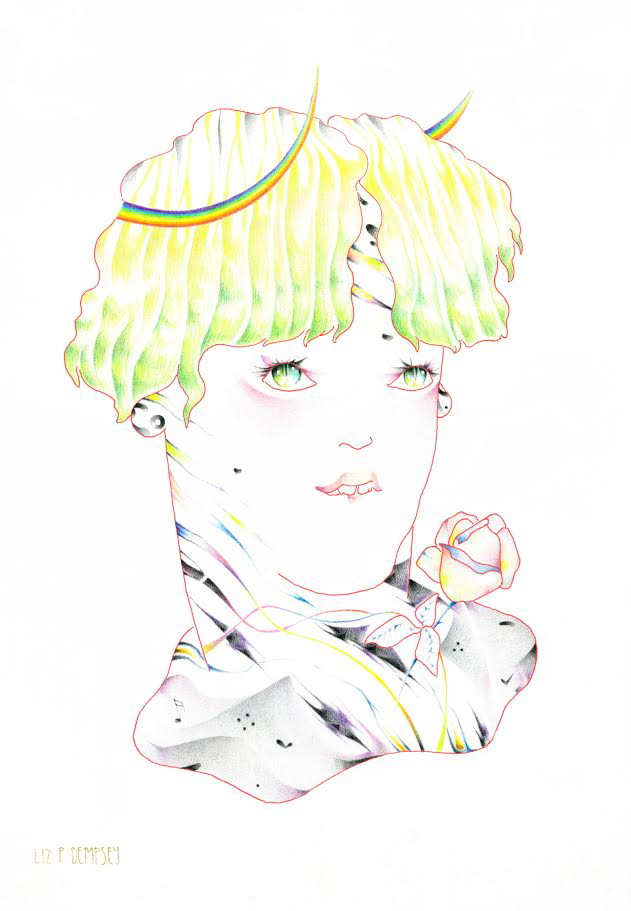 Liz Dempsey blurs distinctions of societies and gender roles in her work (see Tiger Boy featured above). Dempsey's larger 'collage' pieces often feature shape-shifting faces, melting bodies and anthropomorphic figures that stand in stark contrast to their background.  Her minimal use of colour, matched with delicate line work creates forms that are both stark and strong.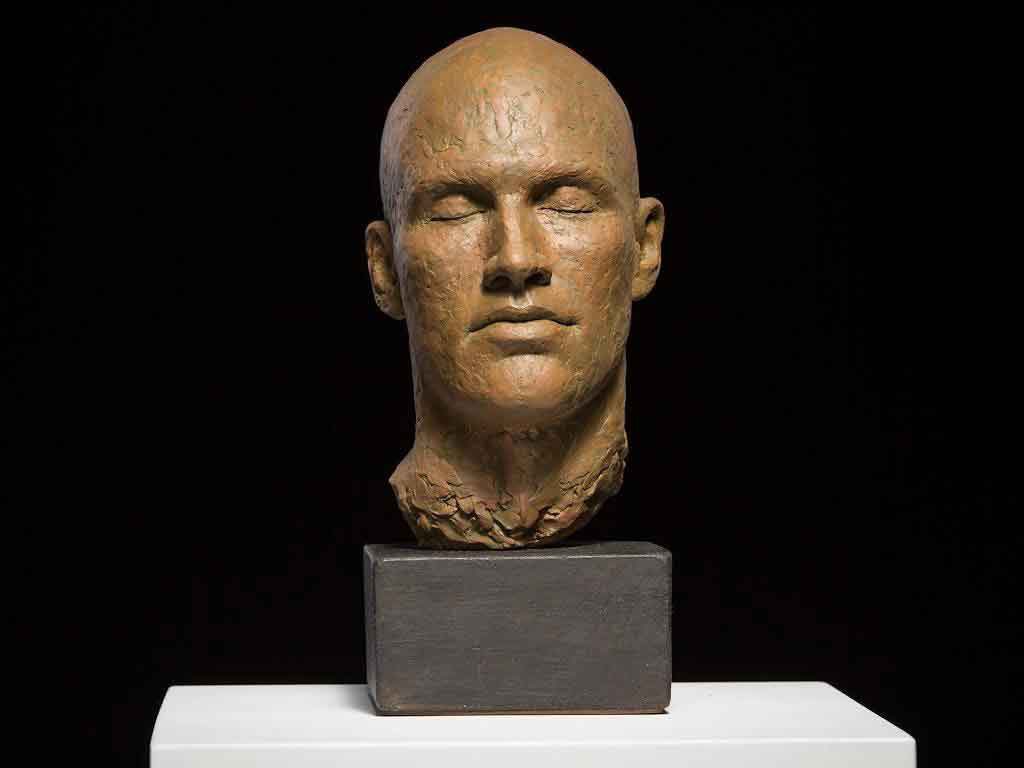 Melanie Furtado's sculpted portraits have a quieter dialogue with the viewer.  Her hyper-realistic renderings of facial features, coupled with their serene expression and closed eyes create an internal, reflective response.  Furtado's materials show through the perfection of the features to create rough surfaces.  The 'skin' of the figures looks pitted with wear and is lined with the sculpture's own history.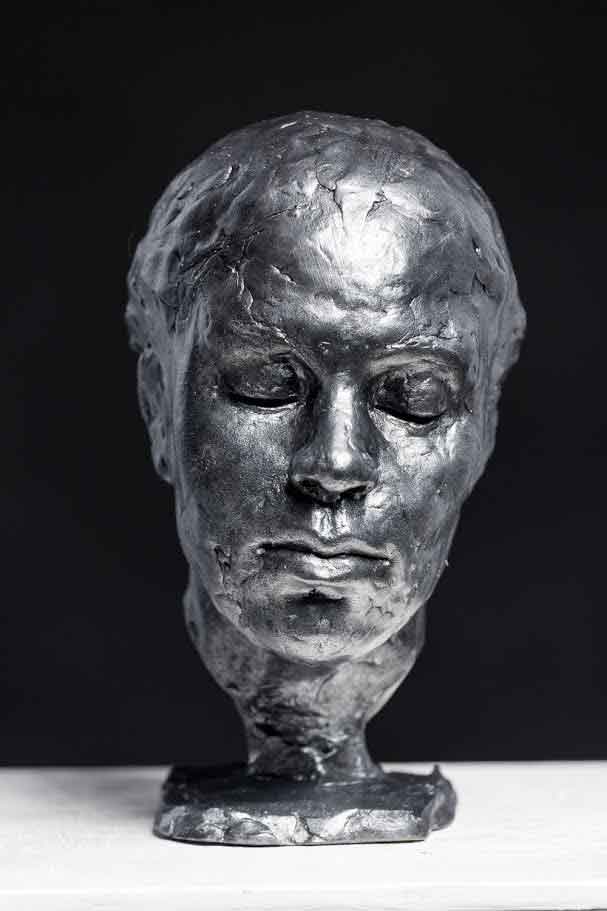 Ehren Salazar's contemporary works are distinctive in both style and mood. Monochromatic and surreal, his drawings offer an ethereal quality in juxtaposition to slightly skewed narratives.  He employs a unique cross hatching technique to create shadowing and build depth to his subjects. His highly intricate compositions offer rich design elements in otherwise muted palettes. The use of positive and negative space highlights Salazar's figures making them bold and alluring – drawing the viewer in.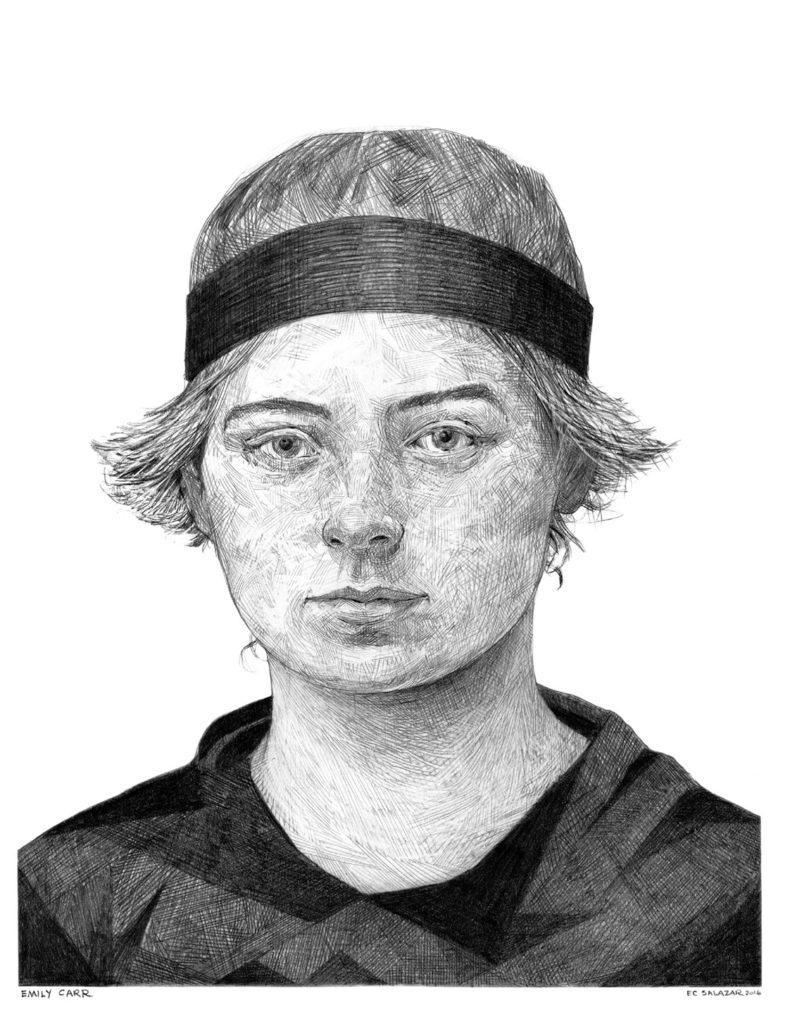 About Face | January 3 – February 28 2017 | Massey Sales Gallery
Preview and Sale | January 5 2017 | 6-8pm.