Fort Street might just be our new favourite street, and we are attached to it in more ways than meets Moss (ha!). If you missed the joke, Fort Street runs perpendicular to the Art Gallery of Greater Victoria's physical address, 1040 Moss Street. It has been the entrance to the annual TD Art Gallery Paint-In (our largest event of the year – going on 31 years!) and it's an important bike and bus route to cultural destinations such as ours, the Craigdarroch Castle and the Government House (not to mention a major route to the University of Victoria).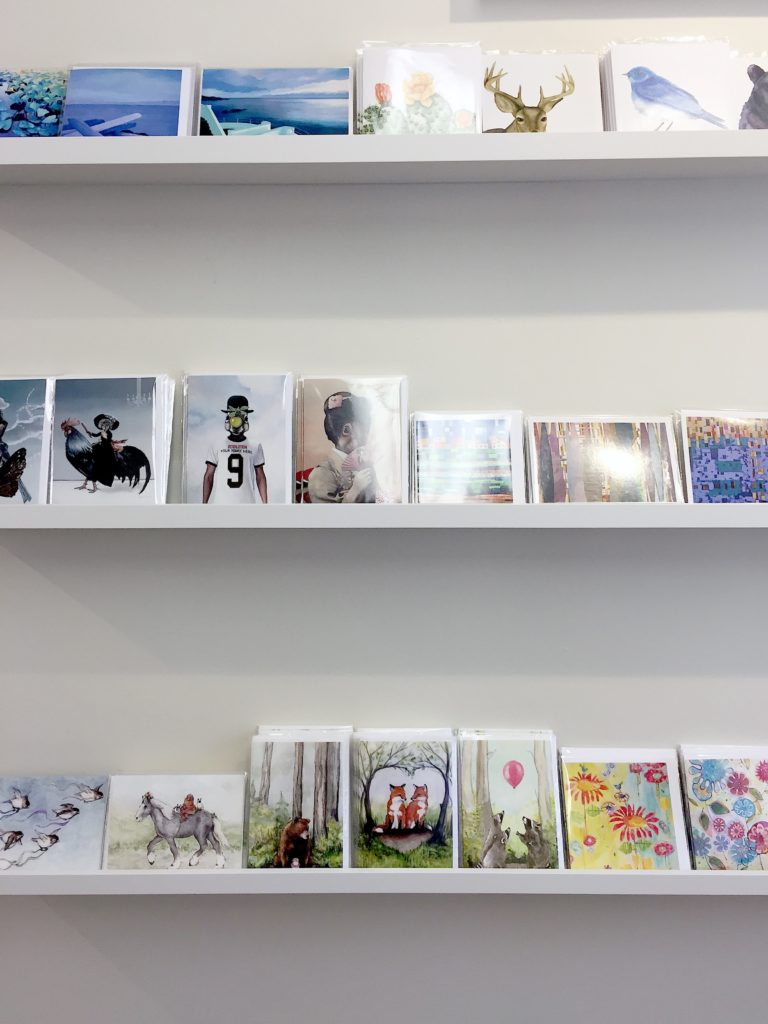 Enter the AGGV pop up shop which we launched in January at 833 Fort Street. Thanks to the generosity of Parc Retirement Living, we've been able to get a taste of a new location also known as the "Fabulous Fort" district.  This temporary extension of our Art Rental and Sales Program and Gallery Shop has been keeping staff and volunteers busy. It's been a lot of fun getting to know the neighbours (who are indeed fabulous!).
Given the high profile, street-level location, there has been a diverse range of visitors to meet. It's been a unique opportunity to experience operations downtown and connect with folks who don't normally frequent the Gallery. According to Andrea Walker Collins, Gallery Enterprise Supervisor:
"So far the experience has been very positive. We have received great feedback from community members who are so pleased to see an AGGV presence in the 'downtown core'. We're still learning the ropes of operations but we're seeing an appetite for a wide variety of merchandise – everything from greeting cards to original fine art".

Artwork by Sandra Froher
Despite the learning curve of setting up a short term retail outfit, the experience has been very informative. The AGGV pop up shop has also introduced newcomers to the Gallery's dynamic Art Rental and Sales program – a great way to bring original fine art into the home or office at accessible price points. Karen Cooper, our Art Rental and Sales Consultant points out:
"We've seen an increase in residential rentals which has been wonderful for the program. The pop up shop has been an educational opportunity for many".
Here today, gone tomorrow, pop up culture is the temporary use of physical space to create a long-term, lasting impression with potential customers. A successful example of this is Biophilia formerly located up the street from the AGGV pop up shop at 813 Fort Street.
Cooper adds:
"We've got the space until the end of August and we look forward to meeting more tourists and sending them to the Gallery as well as engaging a new local crowd of potential Gallery goers."

Locally made Jewellery by Korinne Vader.
Further up Fort Street, a range of thriving permanent businesses (from restaurants, yoga studios, boutiques, cafes and wellness clinics) sprawl all the way to Cook Street. Complete with a few antique shops still going strong, upper Fort Street (formerly known as Antique Row) is now being coined Mosaic Village by local merchants.  This vibrant and eclectic mix, together with the urban development evident on the block (the Black and White project on the corner of Fort and Cook by Abstract Developments for example), points to how the bustle of the 'downtown core' is fast approaching our Rockland neighbourhood – the Gallery being much closer than the "hike up the hill' it may have been in the past. We anticipate that this transformation in our community (both residential and commercial) is going to be great for the Art Gallery of Greater Victoria – yet another reason why we are glad to call Moss Street our permanent home.
If you've enjoyed seeing more of us downtown Victoria, get ready for more AGGV presence in the community with our new OFFSITE | INSIGHT program.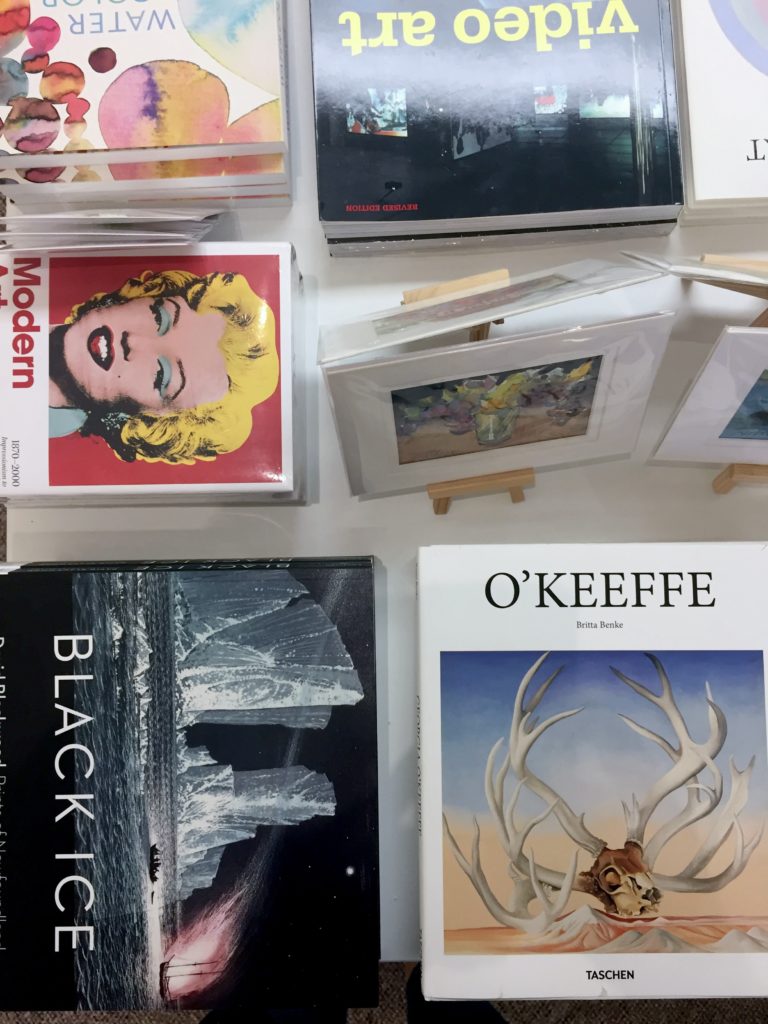 Feature top image: Ceramics by BC based artist Sandy Harquail