By Dr. Kathryn Bridge, Guest Curator
Why her?
For many years I worked with the historical collections at the BC Archives. Always interested in biographies of settler women in the Province, I had opportunities to exhibit Sophie Pemberton's work but never enough time to conduct in-depth research on a woman that I felt had been partially miscast and become stereotyped. Her childhood was linked to Emily Carr as the two little girls were born within 2 years of each other, grew up in Victoria, attended the same church, and both showed early artistic talent. Carr famously never married, eventually was "discovered" and feted as a great modernist Canadian artist. Pemberton had remarkable success internationally but as the story went, married and stopped painting. I knew it was not that simple, and Pemberton's life story should not just be a foil to Carr's later successes.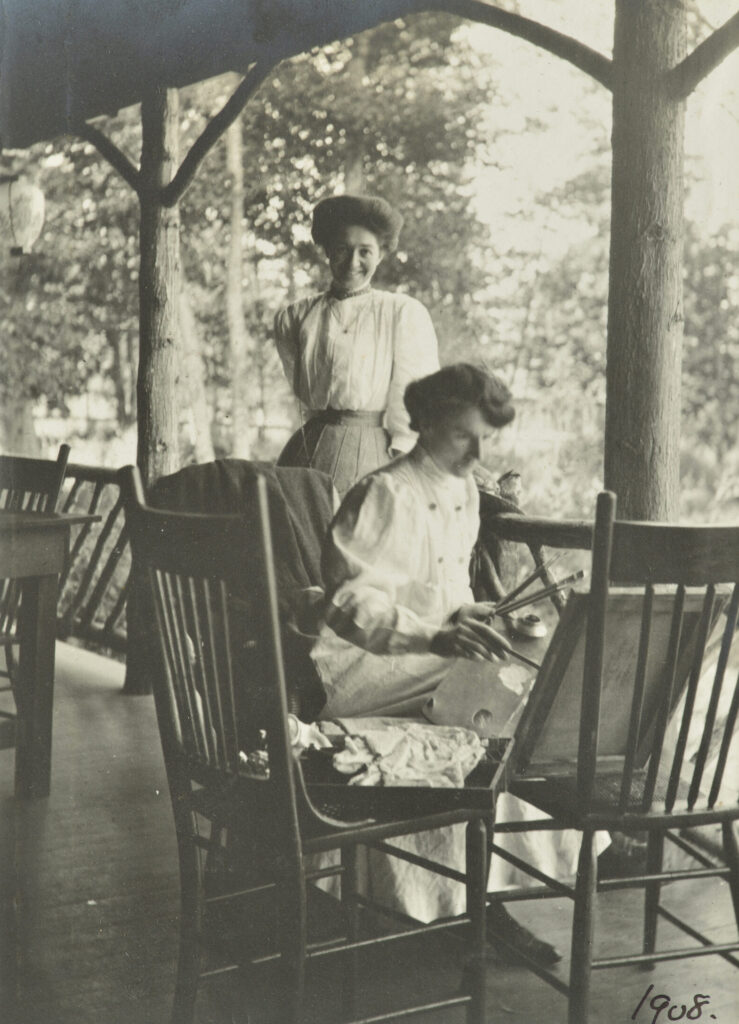 When I retired, Pemberton was the top of my "to-do" list. This exhibition is the result of extensive new research. It reveals a complicated and complex woman whose determination and organizational skills pushed her international career forward decades before Carr and in advance of many Canadian women artists overseas. She received formal training in portraiture at prestigious schools and branched out to landscape, working en plein air. Her style moved from the academic realism taught in art schools to include aspects of Impressionism. Pemberton moved in many circles, including the women's movement, and held broad connections with artist friends and patrons.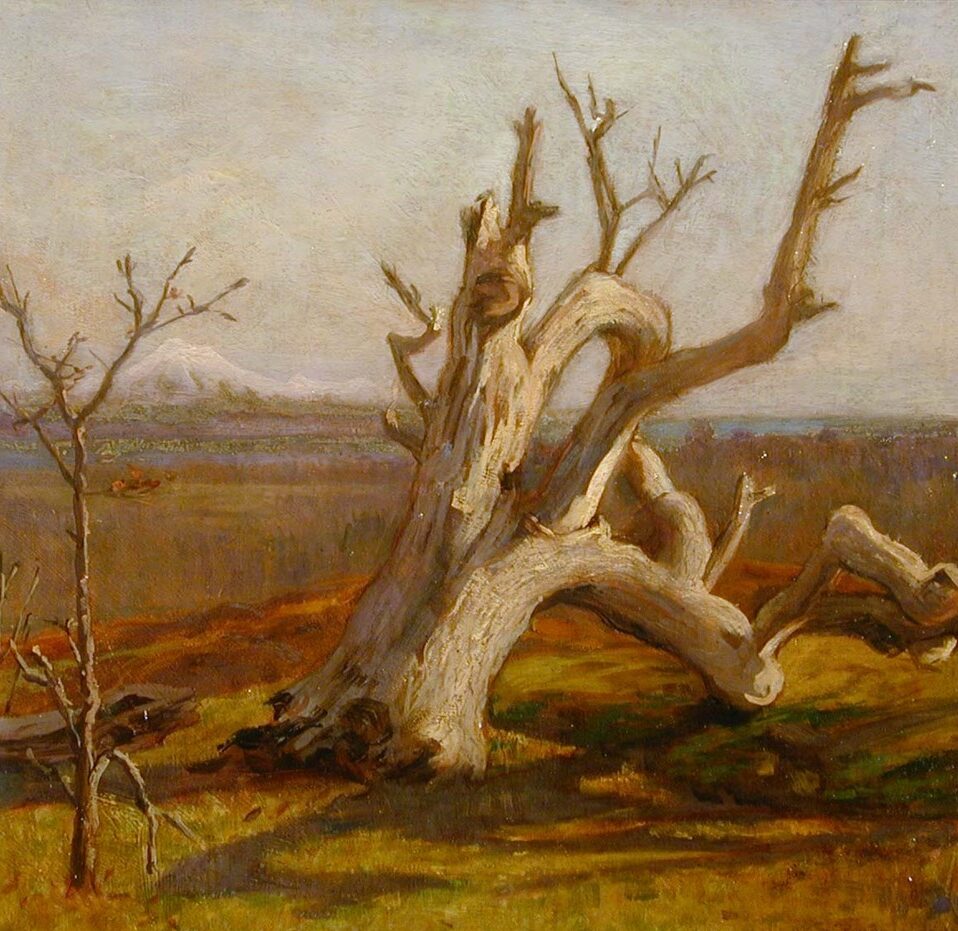 Sophie Pemberton's training, her overseas career, and her paintings are important in the development of Canadian art because she was one of the first Canadian women to seek a professional career abroad. In her time, women did not have the freedom to travel or live on their own, nor did most art organizations allow women members. Art classes were generally segregated and not always on par those offered to men. It was a challenge.
Pemberton's paintings reflect changing tastes and trends of her day. She absorbed the new and established her own style, bringing Impressionism to Canada and to Canada's west coast.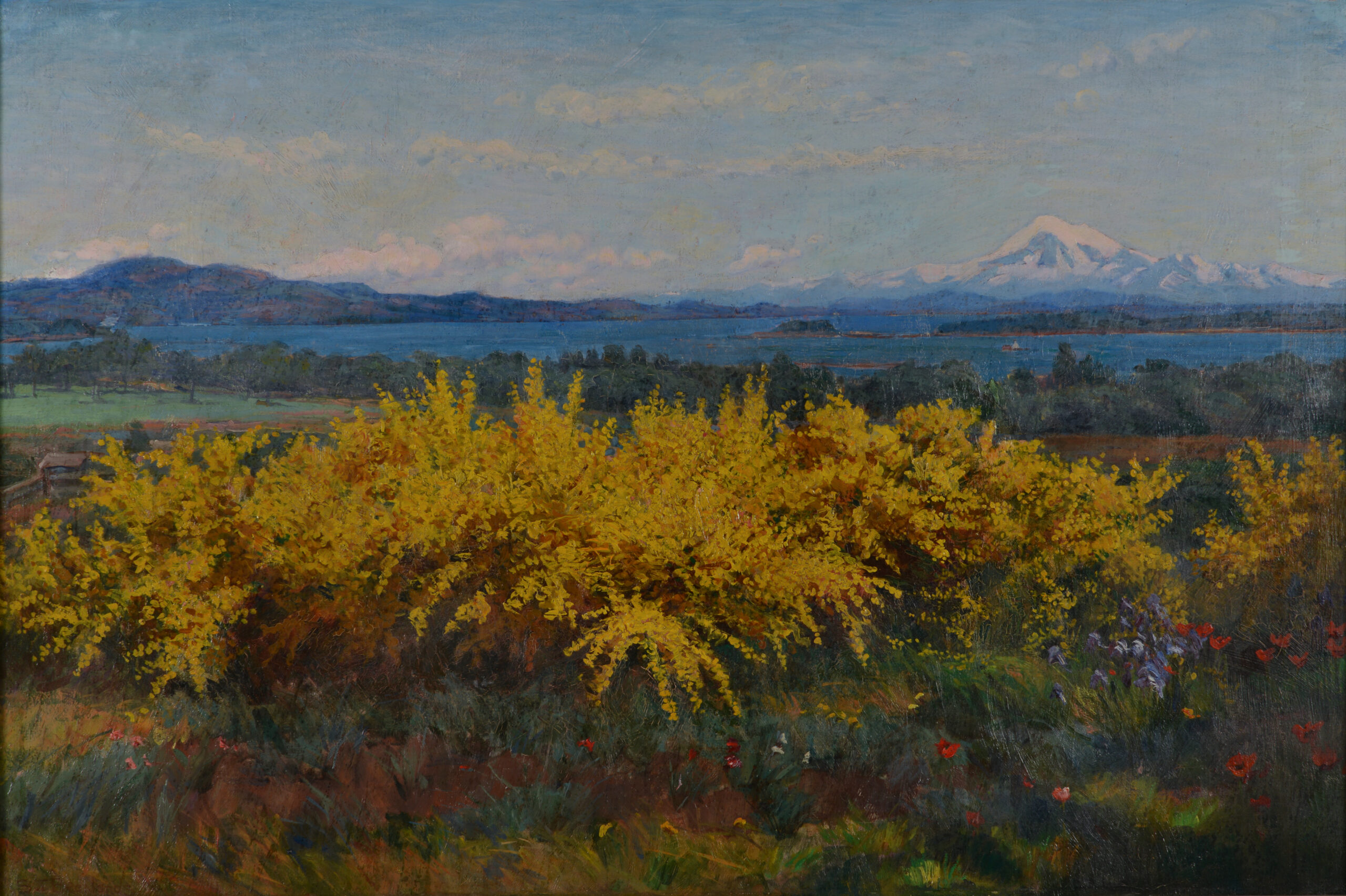 Pemberton pushed cultural and social boundaries in the pursuit of her profession, but she also suffered because of its strictures. Family expectations, marriage, and ill-health combined to shift her trajectory.
The exhibition brings together 70 plus paintings from various public and private collections, including many not exhibited for over 100 years. It is arranged chronologically incorporating her life story and background in the text panels. Archival photographs, letters and diaries provide intimate glimpses into her personality and artistic practice.
Unexpected: The Life and Art of Sophie Pemberton, Canadian Artist runs from September 23, 2023 to January 21, 2024. Curated by Guest Curator Kathryn Bridge.
To learn more about the exhibition, visit our website.
Featured Image: Sophie Pemberton at the Academie Julian, c.1899-1901, photographer unknown, AGGV SC1227.10