A new pop-up library is launching in Victoria B.C., at the beginning of September, featuring books of various genres written by Black authors from Canada and around the world.
The Art Gallery of Greater Victoria is hosting the project and aims to highlight the contributions of Black authors while creating a space for readers from diverse communities.
The project was developed in support of the exhibition While Black: a forum for speculation on what the gallery can't hold, in collaboration with Guest Programmer Kemi Craig.
"The seed for creating Blackspace Library that centres Black communities, Black experiences, Black thought, and Black possibilities was planted last year as a part of the programming for Blueprints for the Afrofuture. As a Guest Curator, I hosted a series to encourage gathering called Black Sci-Fi Club. One of the sessions focused on literary art with the aim of creating a library where attendees as well as staff from the AGGV donated books to begin building content. In a team meeting with the AGGV staff about what we could offer for public programming in relationship to While Black, Darragh De Groot [Former AGGV Outreach and Events Coordinator], identified the link between the library that was proposed in Blueprints for the Afrofuture as well as a library that is installed in the While Black exhibition and Blackspace Library was born". was born." – Kemi Craig
As Guest Programmer for the While Black exhibition, what Kemi finds so powerful about artist Chukwudubem Ukaigwe's library installation, which includes a bookshelf that he requested the AGGV fill with books about Black art and artists from the Gallery's reference library, is his call to action.
Kemi articulates:
"Ukaigwe's library is in response to the anchor question that artists were asked to respond to of 'What the Gallery Can't Hold'. The idea is to encourage galleries to perform a self-audit of what content they have that meets at the intersections of Black thought and creativity."
Kemi points out that Blackspace Library is a network of libraries that houses a collection spanning art books, children's books, graphic novels, science fiction, and speculative narratives. It is one of two Black libraries she has come across in Canada, including the new Vancouver Black Library:
"my hope is to empower and inspire communities through the knowledge of what Black communities create and the criticality of our futures."
Blackspace Library launches on September 12 and runs to October 22, with several locations throughout Victoria, at significant locations for the Black community in Victoria including restaurants, businesses, and the Mifflin Wistar Gibbs Study Room at the sxʷeŋ'xʷəŋ taŋ'exw James Bay Branch of the Greater Victoria Public Library. Participants will be able to check out a curated selection of books using a QR code.
If interested in inquiring about a copy of any of the Blackpace Library books, please contact the Gallery Shop by emailing galleryshop@aggv.ca

Blackspace Library by Kemi Craig runs from September 12 to October 22, 2023.

For more details, including library locations and check-out information, please visit our website.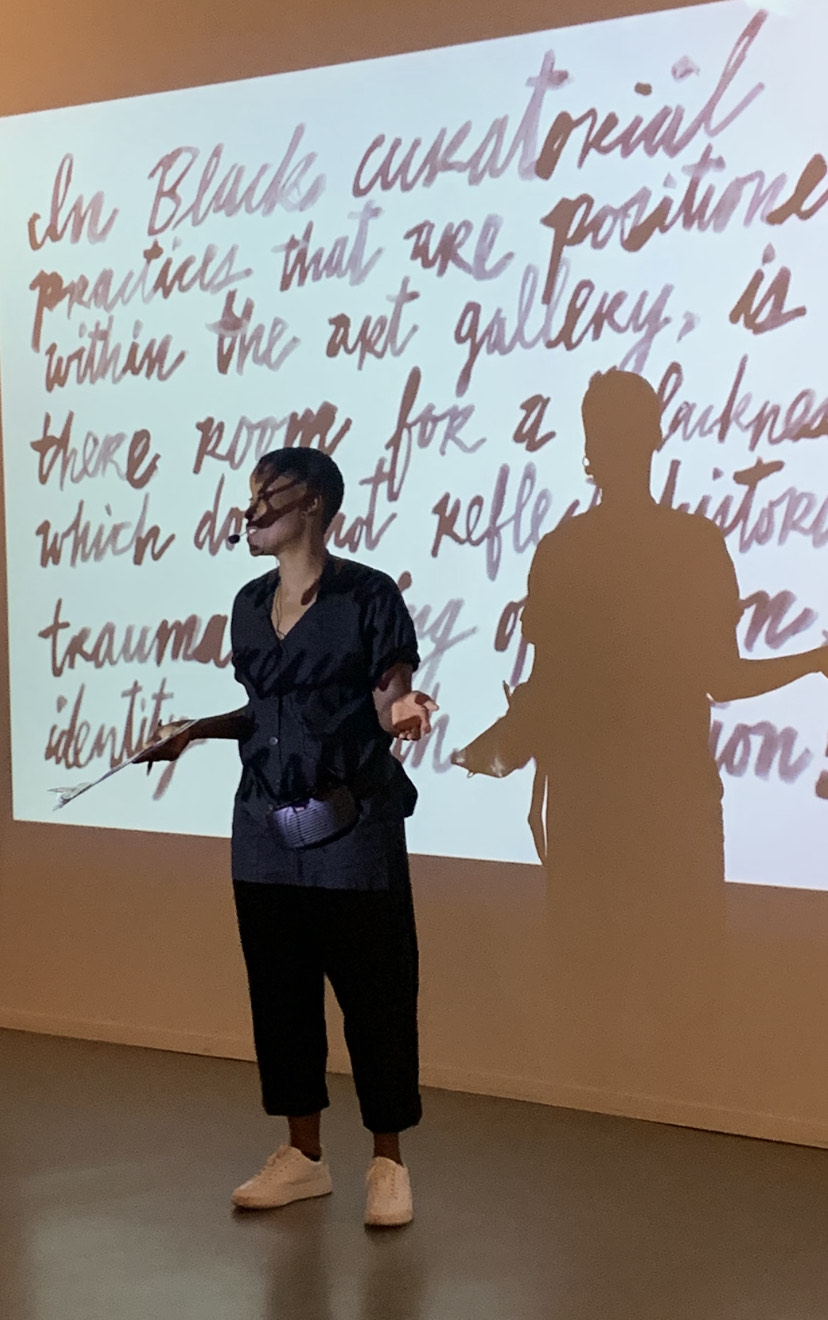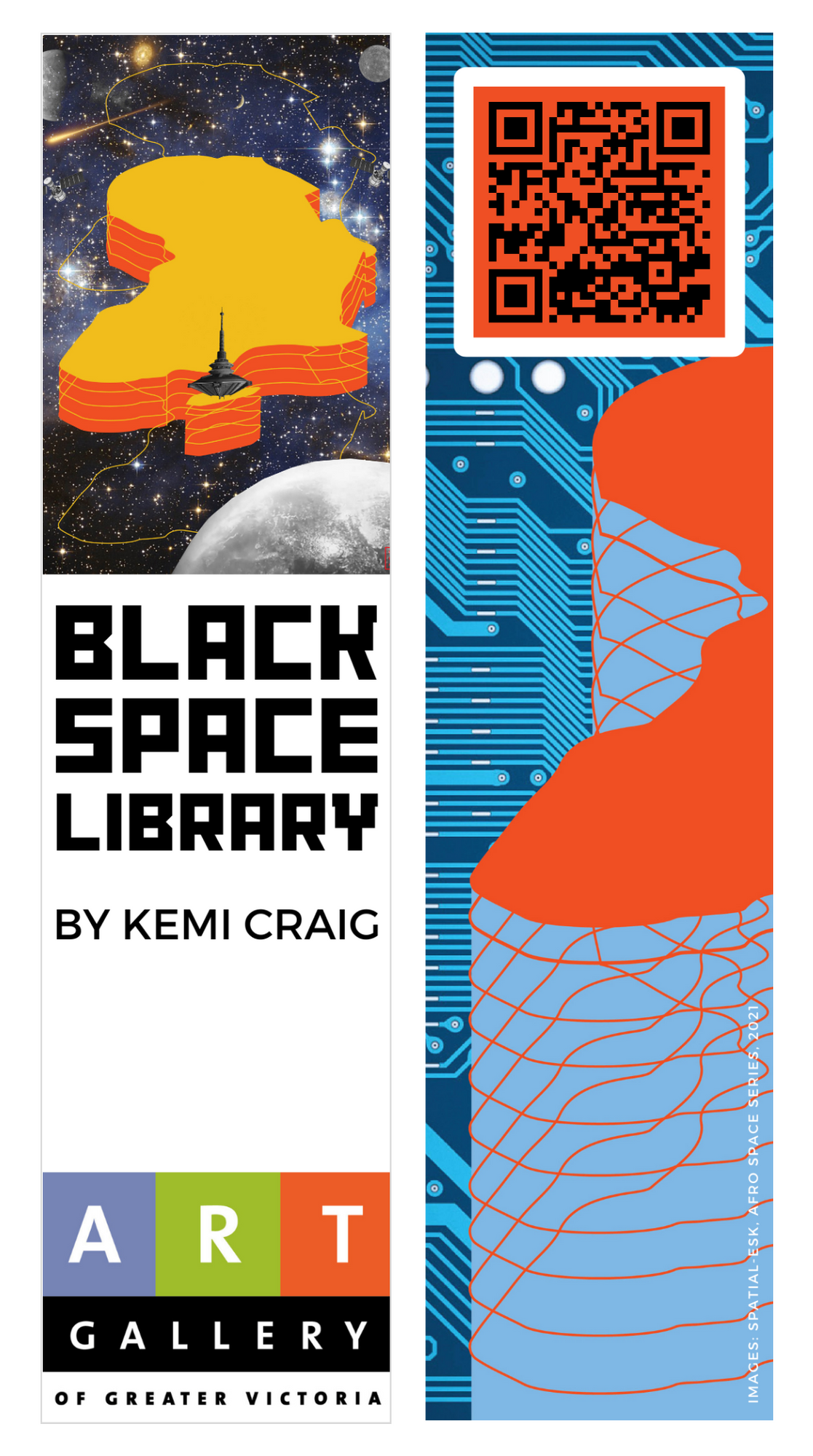 Feature Image: Kemi Craig at AGGV event. Courtesy of the artist.