By Audrey Wang, AGGV Volunteer
What does it mean to be tender, to work tenderly or with tenderness? What are the ways in which we can think about tenderness as a tool for healing?
These words follow the viewer as they enter the Tender Works exhibit of video installations by artists Rachel Echenberg, Kerri Flannigan, Farheen HaQ, Elisa Harkins, Lisa Jackson, Tiffany Joseph, Chase Joynt, Amanda Strong and Nicholas Vandergugten. Each of these video works invites us to reflect on the different ways in which we might think about tenderness. Through personal narratives, community activism, the complexity and intimacy of family relationships, the continuity of traditions and culture, honouring peers and elders, the videos tell of tenderness as being caring, supportive and treating ourselves with care, as well as working through points of pain and discomfort.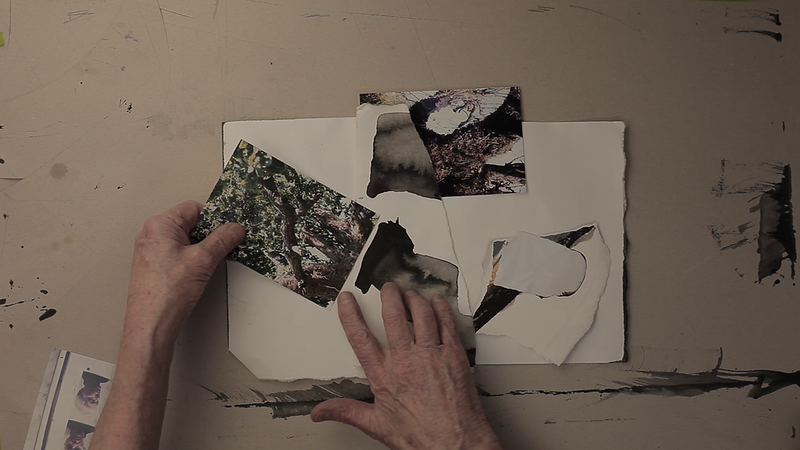 Nicholas Vandergugten's 2018 video, What Comes First, is a mesmerizing visual featuring local Victoria artists Meagan Dickie, Rande Cook, Lance Austin Olsen, Sadie Nielsen, Irma Soltonovich, Lydia Beauregard, Lindsay Katsitsakatste Delaronde and Miles Lowry. The project began during a residency at the Leighton's Artist Colony at the Banff Centre as a way to explore source material from the artist's painting practice that proved resistant to portrayal in a finished work. It has since grown into an ongoing series of collaborative, process-based films in which artists interact with studio objects that are rarely evident in the finished work. What Comes First dispells the assumption of an end point art production by constantly looking back to earlier, less polished, parts of the art-making process.
Feeling Measurements (2018) by Kerri Flannigan is both personal narrative and documentary, speaking to queer experiences of place and using the fathom as a metaphor. The fathom is the distance between two arms outstretched, from fingertip to fingertip. The word fathom derives from the old English word to embrace and speaks to what is graspable or imaginable and what is not. From that unit of measurement, Flannigan transfers its methodology as a way to queer measurement, to index the exchanges they have been holding.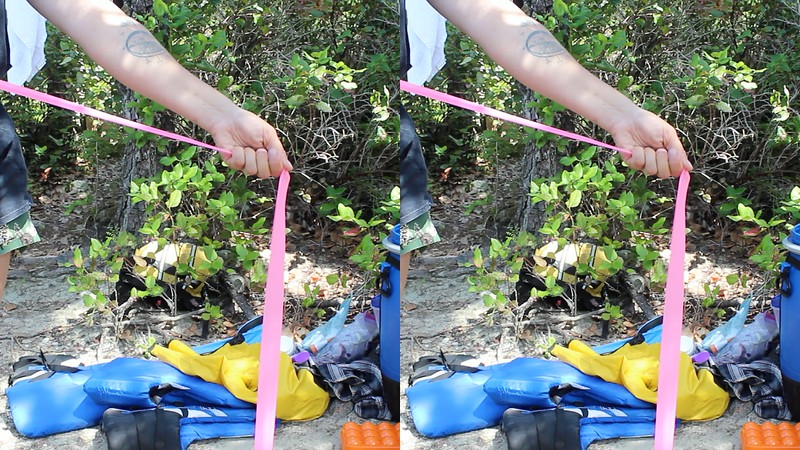 Also featured is Tiffany Joseph's video MEQs LÁ,TEṈ ȽTE – Everything We Have Prepared, the story of ȽÁU, WELṈEW Tribal School which was built to teach the SENCOTEN language as well as Coast Salish songs and culture. A statement from the students reads:
We made this video to learn about our school's history, so we can share with people outside of our W̱SÁNEĆ community how and why we learn our culture in our own school.

We wanted to find out more of the history we come from.

We talked to elders, family members, and teachers and discovered the major focus of our school was to revive our language. They learned our language and our ways so they could teach us. A lot of effort was made by the Canadian government to take our language and culture away from us, and this video is all the knowledge we gathered from our community members.
Tender Works | October 12, 2019 – February 23, 2020 | Curated by Nicole Stanbridge | Founders and Drury Galleries
Feature image: Nicholas Vandergugten | Image still: What Comes First, 2018 | photo courtesy of the artist