Art conservation and restoration terms are revealed in this installment of Art Terms. But first, you may question what the difference is between conservation and restoration. Briefly, conservation involves the preservation of cultural artifacts for the future, and this may include examination, documentation, treatment and some preventive care. Restoration refers to treatments that are carried out with the intention to return objects to an assumed original state. This may include adding non-original material.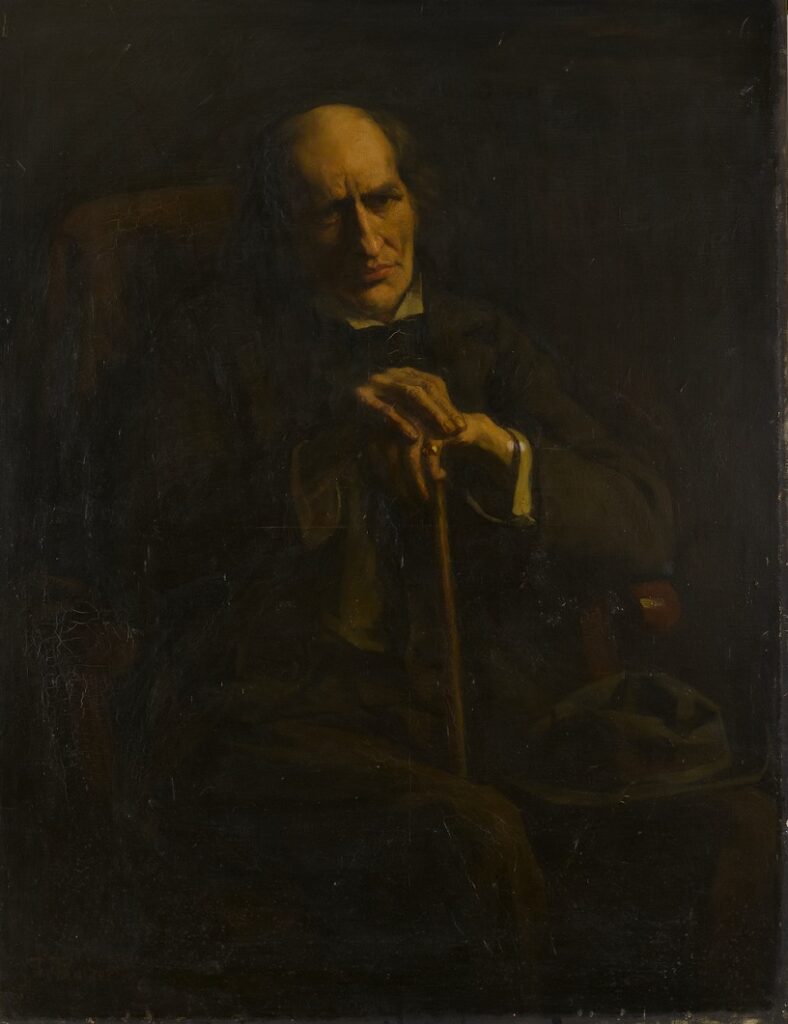 1. Accretions
Accretions are an accumulation of extraneous matter on the surface of a painting that alters the original design. Dirt, dust and grime most commonly make up accretions.
In the AGGV collection is a 1900 oil portrait of Bibi La Puree (pictured above) by Victoria artist Sophie Pemberton, that is in need of cleaning and removal of its varnish layer. The grant process has begun and the scope of work includes treatments to "repair small holes, flatten the bulges in the canvas and clean and remove the varnish layer as well as tighten the canvas in its stretcher."
2. Craquelure
A network of cracks on the surface of a painting or on the glaze of ceramics. The cracks, which may be on the surface or be deeper, are caused by the shrinking of the paint, varnish or glaze, usually in response to fluctuations in temperature or humidity.
3. Foxing
Foxing is the deterioration of old paper that causes spots and browning, found usually on books, documents, postage stamps and artworks on paper. High humidity is a large contributing factor to foxing, but also the oxidation of whatever materials the paper was made from. Foxing defaces the paper but does not usually affect the integrity of it.
4. Lifting
Lifting refers to the rising of the surface of a painting; layer separation.
5. Overpainting
As the name suggests, overpainting involves the original paint being covered by paint applied not by the artist. The overpaint is used to cover an area of damage or to alter the image cosmetically. Overpainting is used on paintings as well as three-dimensional objects.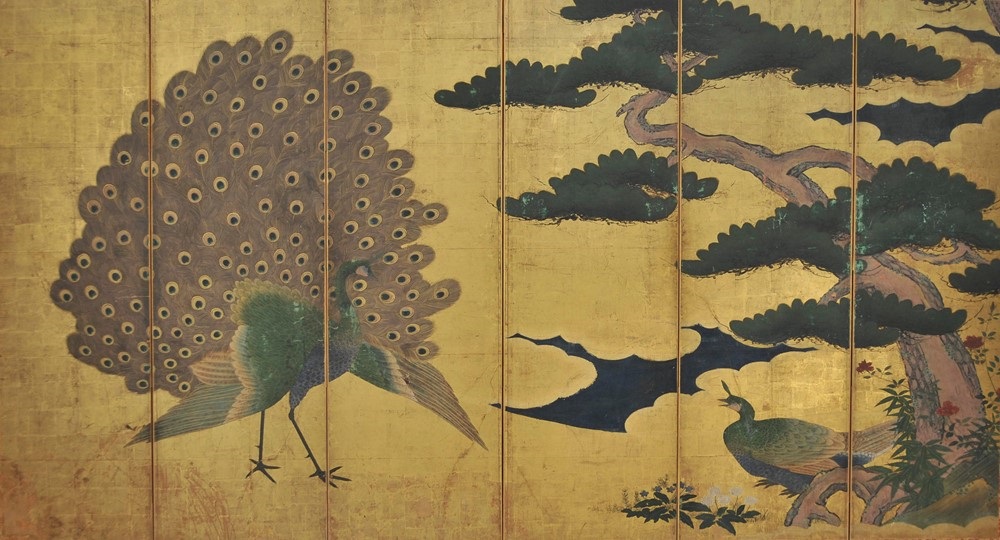 6. Restoration
Treatment that reinstates missing or damaged elements, usually to enhance the understanding, appreciation and use of an object.
Ths 17th-century Japanese screen in the AGGV's Asian Art collection is one such example. Painted for Ieyasu, founder of the Edo Shogunate for his Nijo castle in Kyoto, the screen found its way into the collection of American architect, Frank Llyod Wright, before it was purchased by Uno Langmann in Washington State. By then, the large screen had become extensively damaged. After the screen was donated to the AGGV in 1995, restoration works were successfully carried out to return the screen to its original condition.
7. UV Fluorescence Microscopy
Process of examination under a microscope stimulated to fluorescence by intense ultraviolet radiation. This process is used to distinguish certain substances. A UV flashlight is also capable of picking up areas of restoration and overpainting.