By Audrey Wang, AGGV Volunteer
I hope the viewer will leave the exhibition with an understanding of how the idea of place is subjective and culturally constructed; and to consider the role that artists have played in shaping and informing these attitudes. The exhibition looks at Nootka as a case study and traces an arc of more than 200 years. It traces a history of representation, showing how representations of the landscape are not neutral, but informed by the attitudes of the time. The exhibition also juxtaposes Indigenous works alongside non-Indigenous to reflect on very different relationships to the land.

– Haema Sivanesan, Curator of Point of Contact
Point of Contact is an exhibition that looks at the site of Nootka, in the traditional territories of the Nuu-chah-nulth peoples on the Pacific coast of Vancouver Island, as a case study to consider how artists have contributed to shaping the idea of place. Nootka was the site of first contact between Indigenous and non-Indigenous peoples. Its influence on Canadian art, as an ongoing subject matter, is far-reaching.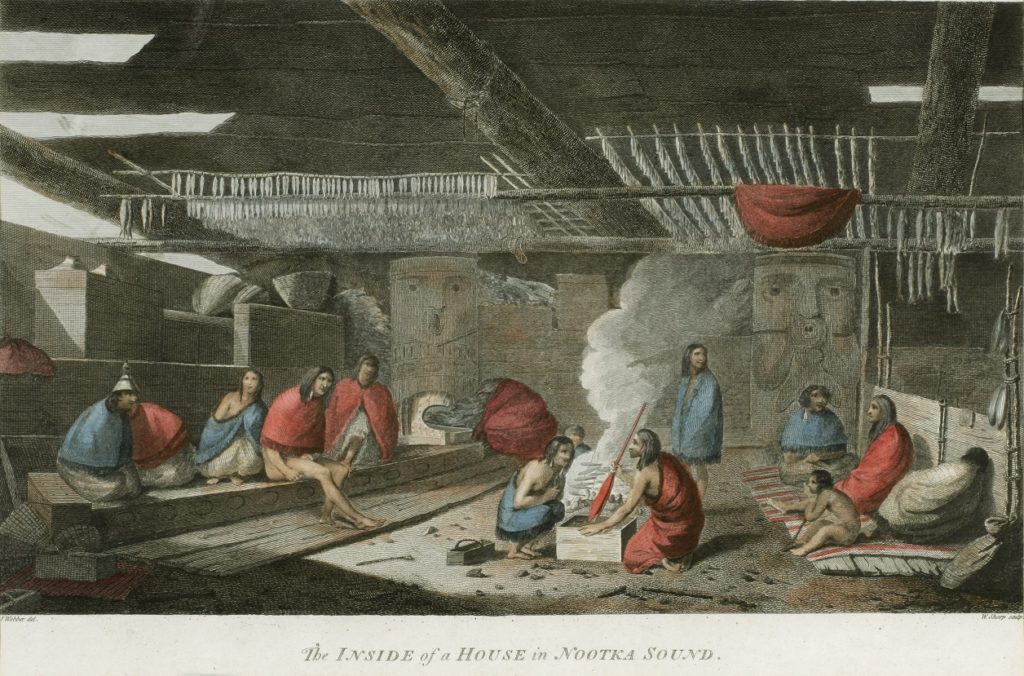 A brief history of the first encounter will set the viewer up for the rest of the exhibition. When the British explorer Captain James Cook came across Nuu-Chah-nulth villagers at Yuquot (Nootka Island) in 1778, he misunderstood the word nutka (meaning "to go around", referring to the landmass of the island) for the Indigenous name of the territory. As a result of this misinterpretation, Nootka refers variously to an island, an ocean inlet, a territory, a people, a language, and a political incident.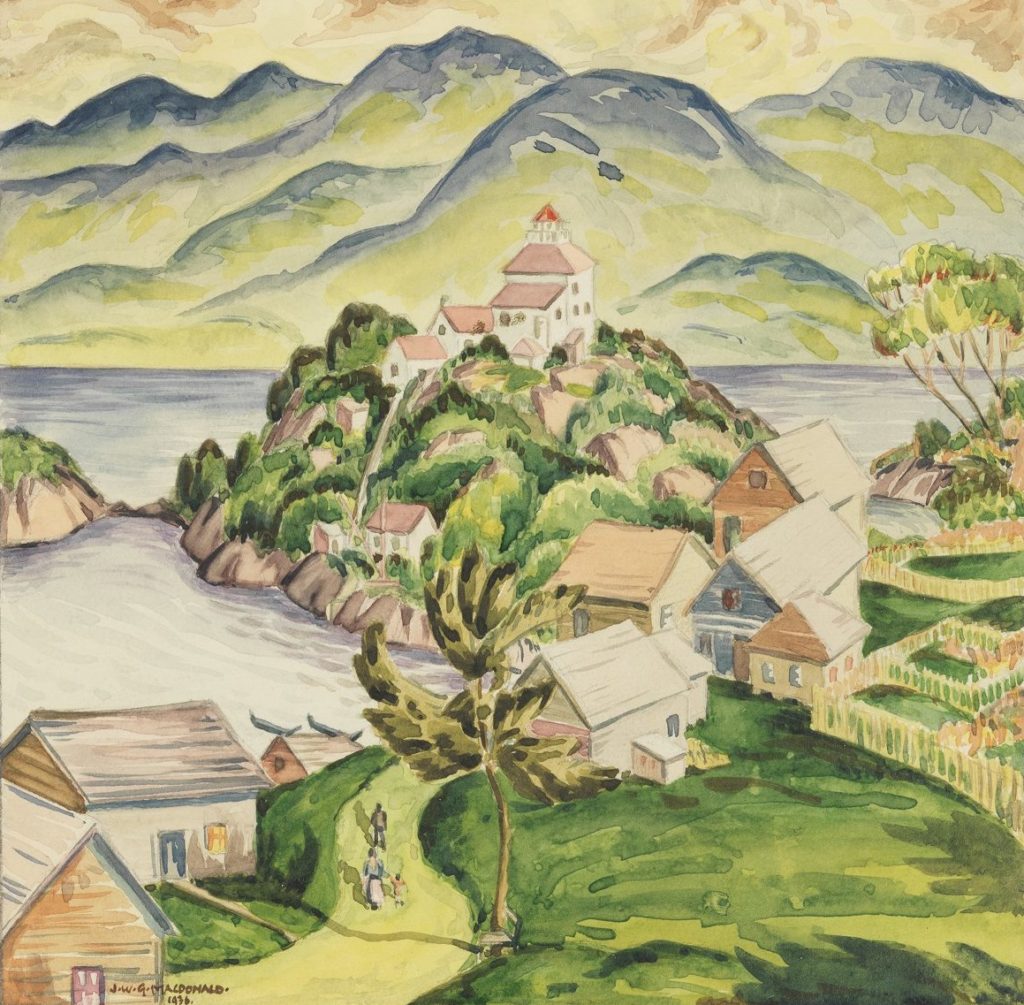 Various artists have engaged with representations of the remote and formidable landscape of Nootka. The English artist, John Webber (1751-1793), who accompanied Captain Cook on his third Pacific voyage, depicts Nootka as a strange and untamed wilderness populated by exotic-looking native people. By the 20th Century, artists such as Emily Carr, Jock MacDonald and Takao Tanabe were concerned with conveying a picturesque, ethereal, and even "supernatural" quality of the landscape. This marked a transition in representations of Nootka, from a foreboding site into one inspiring awe and reverence. These modern representations suggest how Canadian-settler notions of "place" have been culturally produced, and how the visual arts have contributed to shaping the Canadian national imaginary.
Works by both Indigenous and non-Indigenous artists are included in the exhibition.  Nuu-chah-nulth artists, such as Hjalmer Wenstob, Patrick Amos, Tim Paul and Art Thompson, are also represented in the line-up. Their works function at once to complicate and recuperate an Indigenous sense of place and sovereignty to Nootka.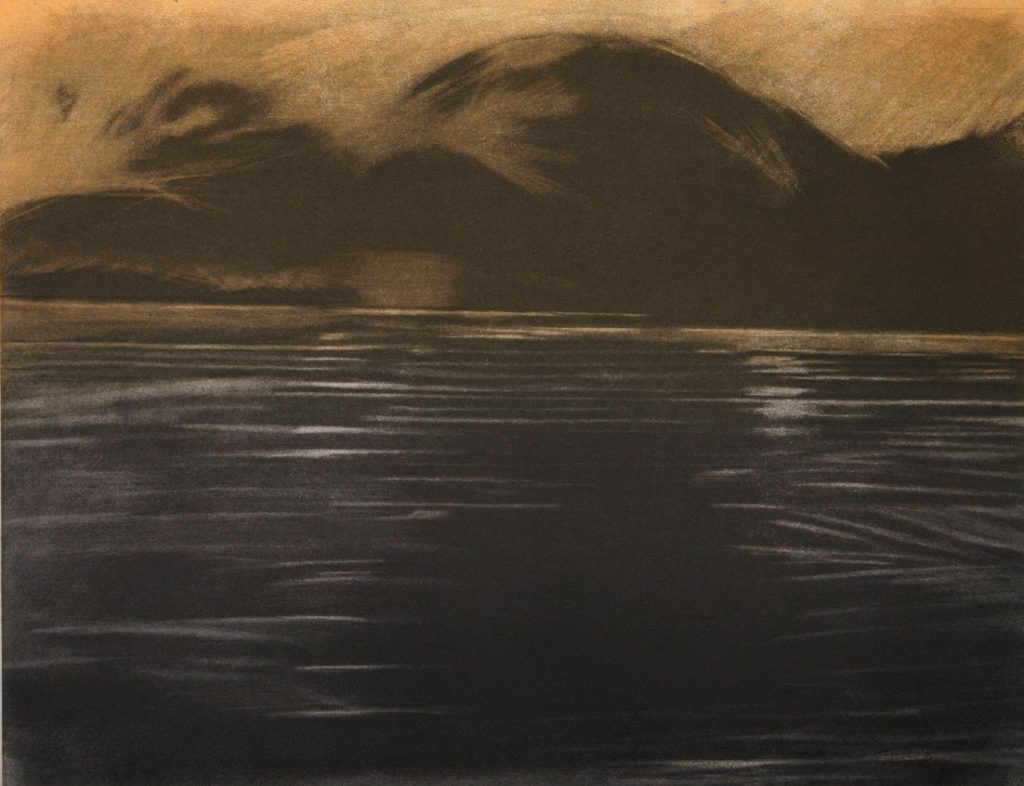 A key work in this exhibition is a video installation by the Vancouver-based artist Stan Douglas, titled Nu.tka (1996) (video still pictured above), which considers this West Coast landscape as an enigmatic and "uncanny apparition", shaped by the determinants of its colonial history. Douglas' reading challenges romanticised representations, acknowledging how competing colonial voices are implicated in, and resonant throughout the landscape. The absence of Indigenous voices in the soundscape of this video installation is note-worthy.
Feature image (top): Stan Douglas | nu.tka | 1996 | colour video projection with sound; 6.50mins | Courtesy of the artist, David Zwirner, New York/London and Victoria Miro, London ©Stan Douglas
Point of Contact: On Place and the West Coast Imaginary | Opens October 28, 2017 | Curated by Haema Sivanesan | Founders and Drury Galleries