By John Manson, Gallery Shop Coordinator
The theme of the Gallery Shop Reading List this issue is New Arrivals. We are showcasing a variety of lovely books that have arrived to the shop in the past month. You'll notice that a lot of the books have to do with mushrooms, in celebration of our Symbiosis exhibition, opening April 1. We pair each reading list with some items from the shop. This time, the paired items are the Mushroom Enamel Pin and Nature's Advice Pocket Oracle Deck by North Vancouver artist Amanda Weedmark (Instagram: @aweedmarkdesigns). Amanda's whimsical work is inspired by nature, her own life experiences, and mid-century modern aesthetics. Her goal is to connect her audience to simple delights through feel-good illustrations.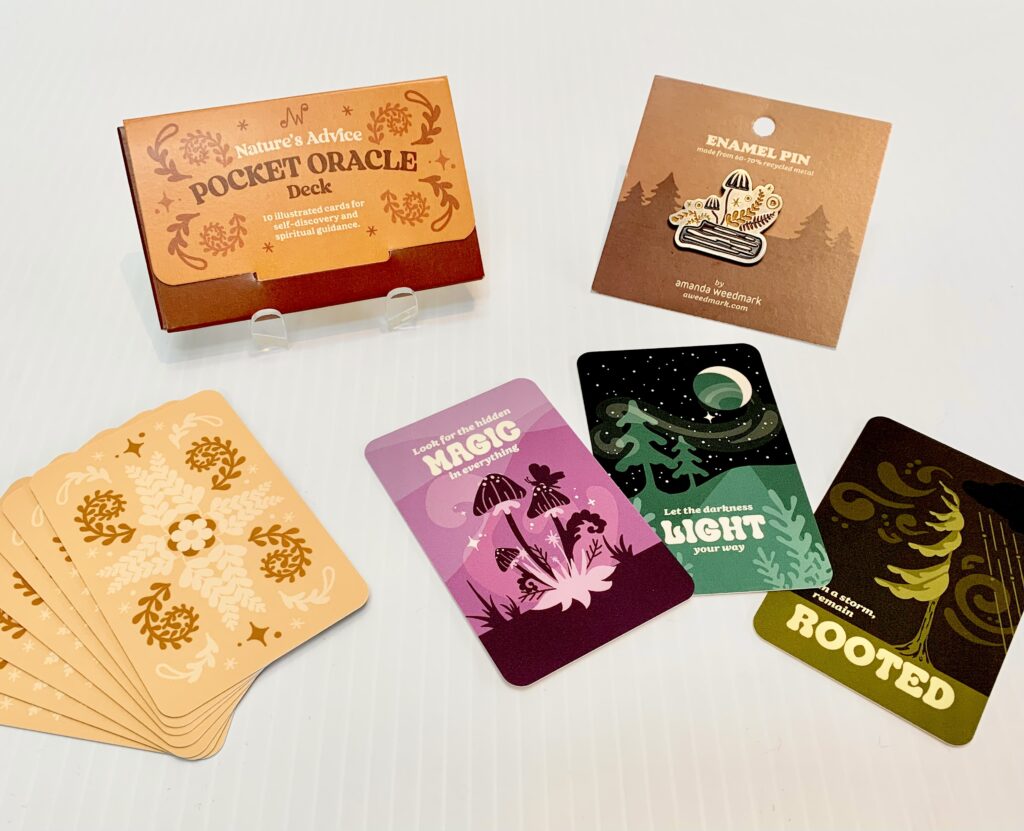 1. Mushrooms of British Columbia (Andrew MacKinnon and Kem Luther)
A comprehensive handbook produced by the RBCM.
2. Western Voices in Canadian Art (Patricia Bovey)
An expansive and stunning survey of various artist and movements in Western Canada. Written by current Senator and previous Director of the AGGV, Patricia Bovey.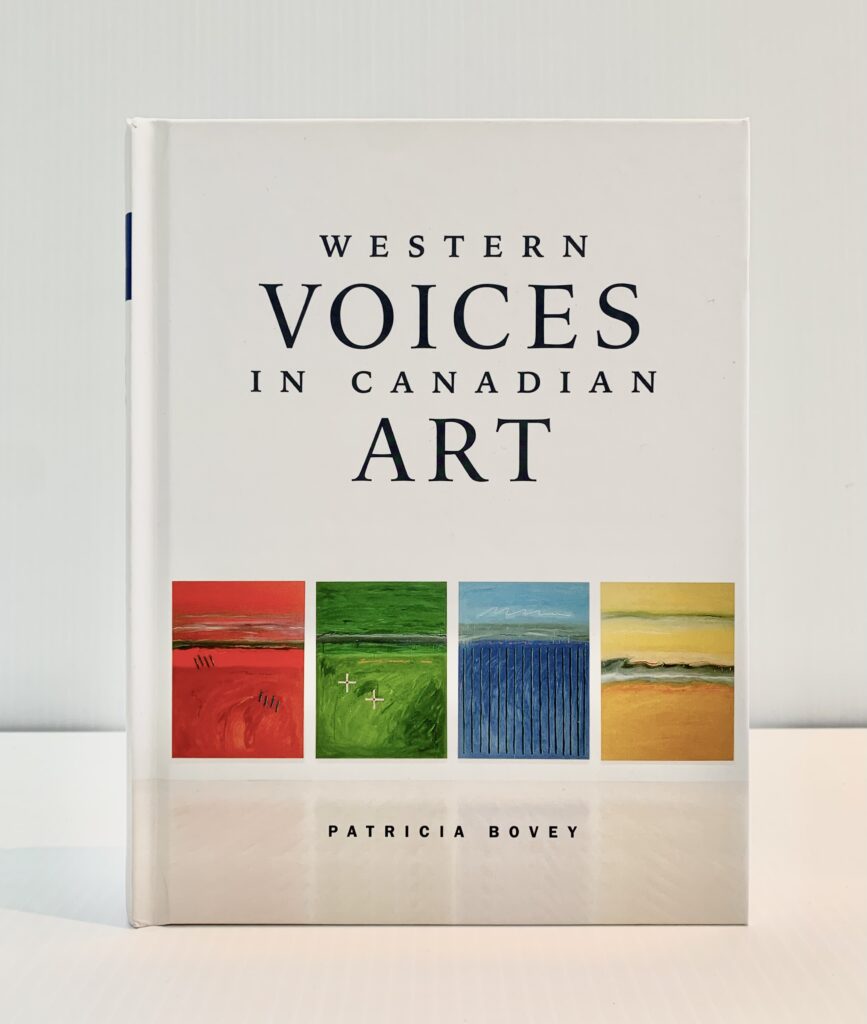 3. The Mushroom Fan Club (Elise Gravel)
A whimsical look at mushroom hunting.
4. Chronicles of Form and Place: Works on Paper (Takao Tanabe)
An exhibition catalogue produced by the Burnaby Art Gallery. Tanabe's work is currently featured in two AGGV exhibitions (Start Here and Heart of the House).
5. Mushrooming: The Joy of the Quiet Hunt (Diane Borsato, ill. Kelsey Osheid)
This beautifully illustrated book will be featured as part of the upcoming Symbiosis exhibition. Borsato offers a new perspective on the fascinating, edible, deadly and strange world of fungi.
6. Gathie Falk: Revelations (Sarah Milroy)
A celebration of this playful, multidisciplinary artist who worked in various settings in Canada but currently resides in Vancouver, BC (and has several pieces in the AGGV collection).
7. Moving the Museum (Wanda Nanibush & Georgiana Uhlyarik)
Documentation of the reopening of the J.S. McLean Centre for Indigenous & Canadian Art with a renewed focus on the AGO's Indigenous art collection, reflecting the nation-to-nation treaty relationship that is the foundation of Canada, asking questions, discovering truths, and leading conversations that address the weight of history and colonialism.
8. Fringing the Cube (Dana Claxton)
This exhibition catalogue surveys of the formidable and multifaceted career of Vancouver-based Hunkpapa Lakota (Sioux) artist Dana Claxton. Claxton was featured in recent AGGV exhibition, Adorned.
9. Echoes of the Supernatural (Gary Wyatt and Robert Davidson)
An exhilarating tour of a half-century of mastery and innovation of Haida formline by this prominent Northwest Coast artist and graphic designer.
10. Welcome to the Museum: Fungarium (Ester Gaya, ill. Katie Scott)
Exploring every sort of fungi, from the kinds we see on supermarket shelves to those like penicillium that have shaped human history, this collection is a vibrant introduction to what fungi are and just how vital they are to the world's ecosystem.