By John Manson, Gallery Shop Coordinator
The Gallery Shop has recently started to work with Indigenous artist and storyteller Andrea Fritz. Andrea is Coast Salish from the Lyackson First Nation of the Hul'qumi'num speaking Peoples on the West Coast of Canada. She learned her artmaking techniques in the Victoria school district from Victor Newman (Kwagiulth) and now teaches art in that same district and throughout BC and Canada. Andrea strives to express her peoples' history and futures using her art. She does so through focusing on animals and scenes of the West Coast of Canada, and the intricate relationships among them.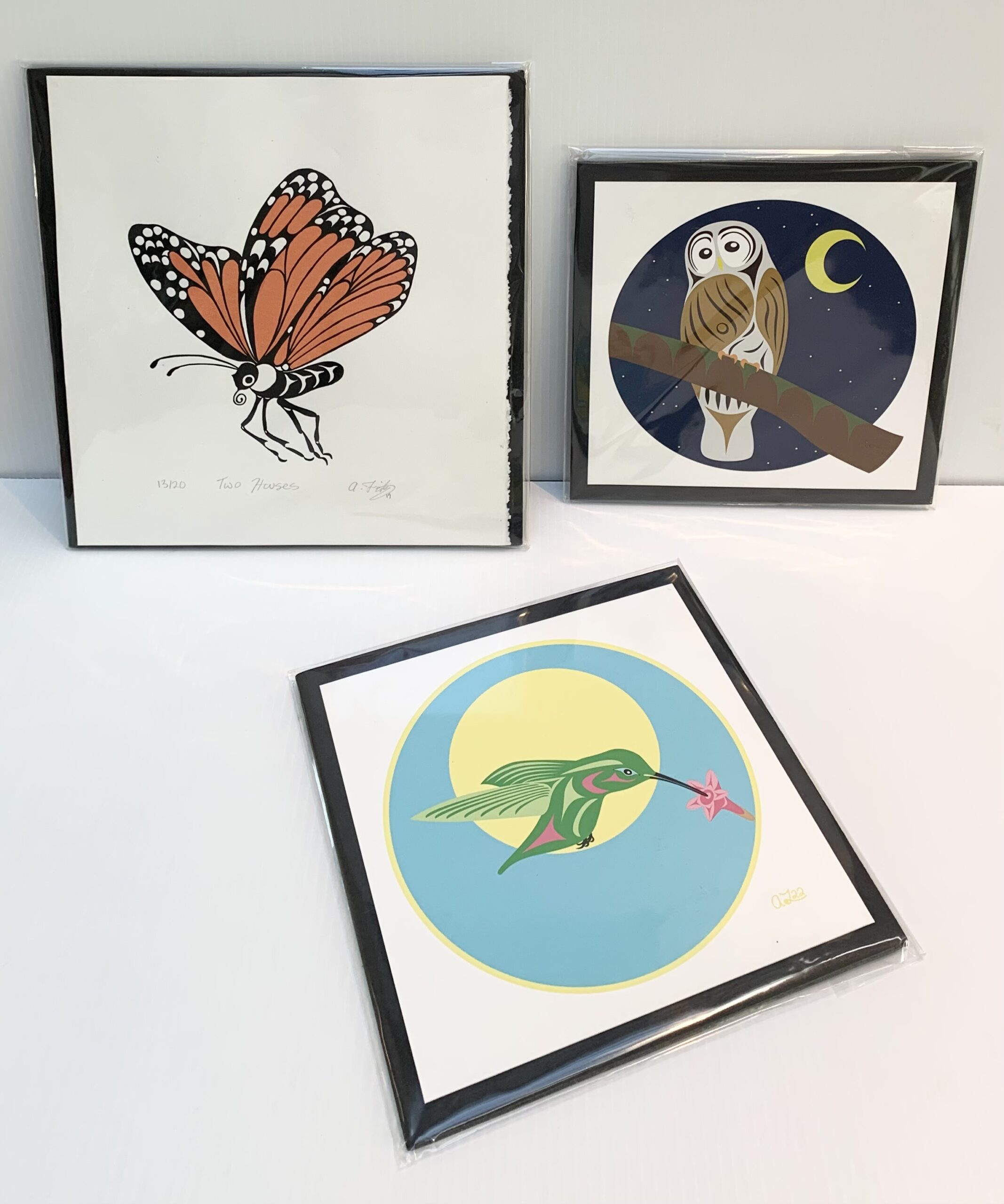 Prints
We carry a variety of Andrea's prints, including limited edition serigraphs as well as open edition digital prints. Each print comes with an explanation, in Andrea's own words, of the significance of the animal or symbol in the print. She also situates the imagery in her prints within the Coast Salish art and storytelling at large. For example, the Monarch Butterfly print is called "Two Houses." In Andrea's words, "Monarch butterflies and the Coast Salish Peoples are more similar than you might think. A Monarch butterfly has two homes: one in the warm south and one in the cold north. Many Coast Salish Peoples also have two houses: a summer house in a harvesting area, and another big house made to happily gather through the winter months."
Some of the prints are framed and some are unframed but matted. When you visit the shop, some of the larger prints are stored in our poster holders, but some of the smaller prints are hung on the wall or available on a print shelf.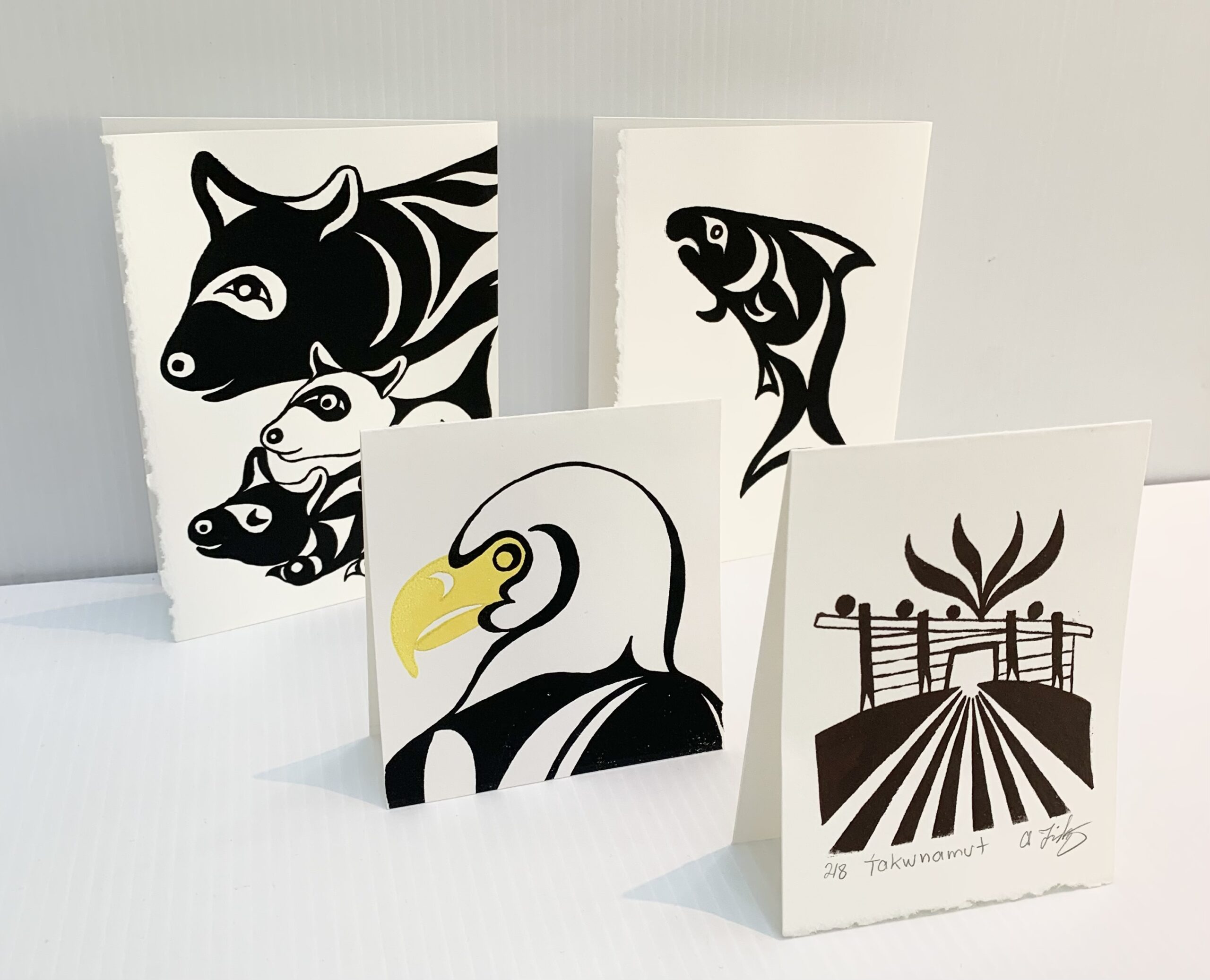 Cards
Andrea's hand-printed cards include a different selection of limited edition serigraphs. They are blank on the inside with a unique piece of Coast Salish art on the front. Some customers just buy them to frame rather than writing in them.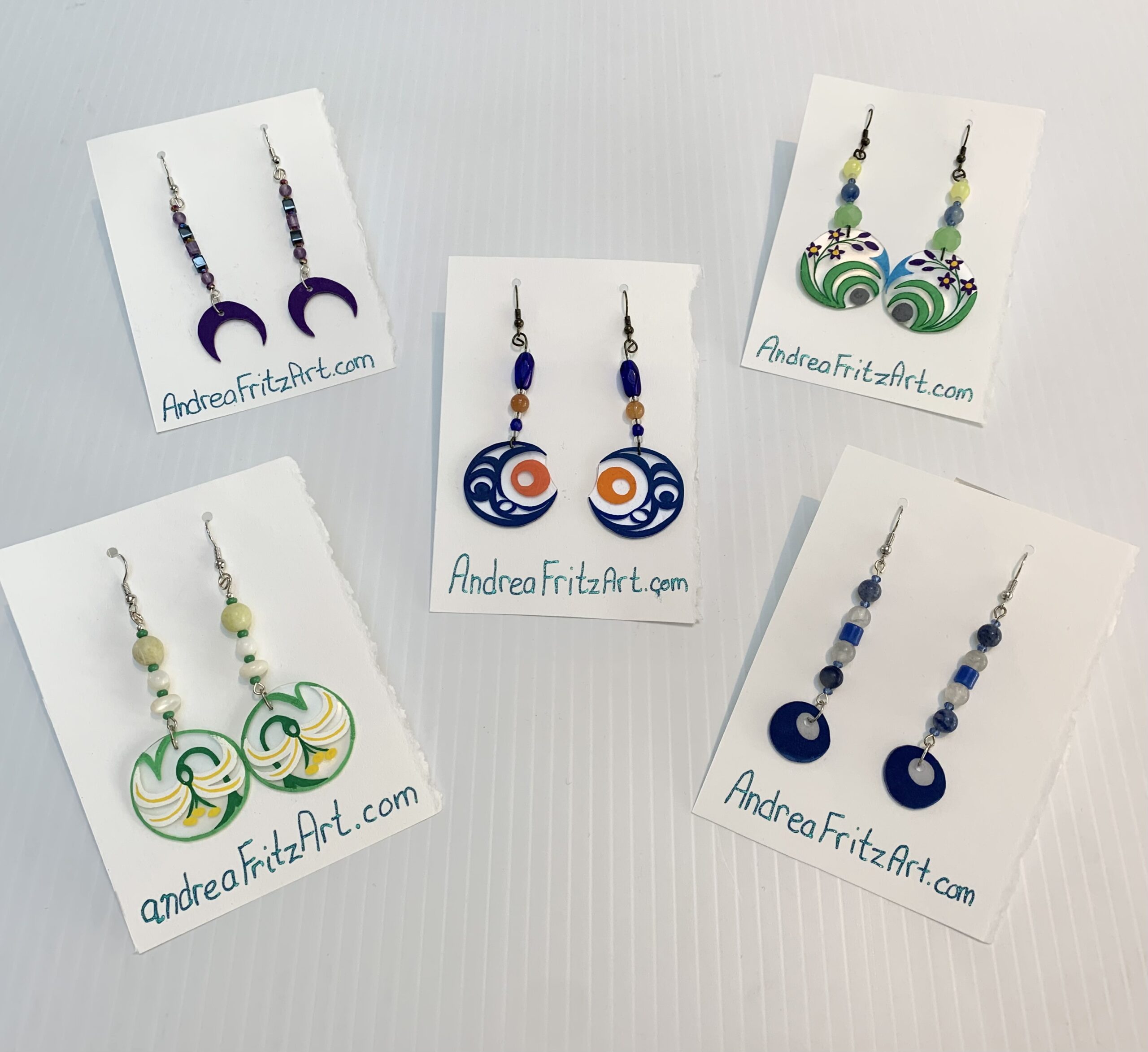 Earrings
The shop also features Andrea's hand-painted acrylic earrings. The materials she uses include semiprecious stones, glass beads, and silver plated hooks. With imagery of flowers, the moon and the sea, each design represents a different aspect of Coast Salish art, culture and territory. Andrea invites customers to learn about these aspects through the symbolism and stories embedded in her artwork.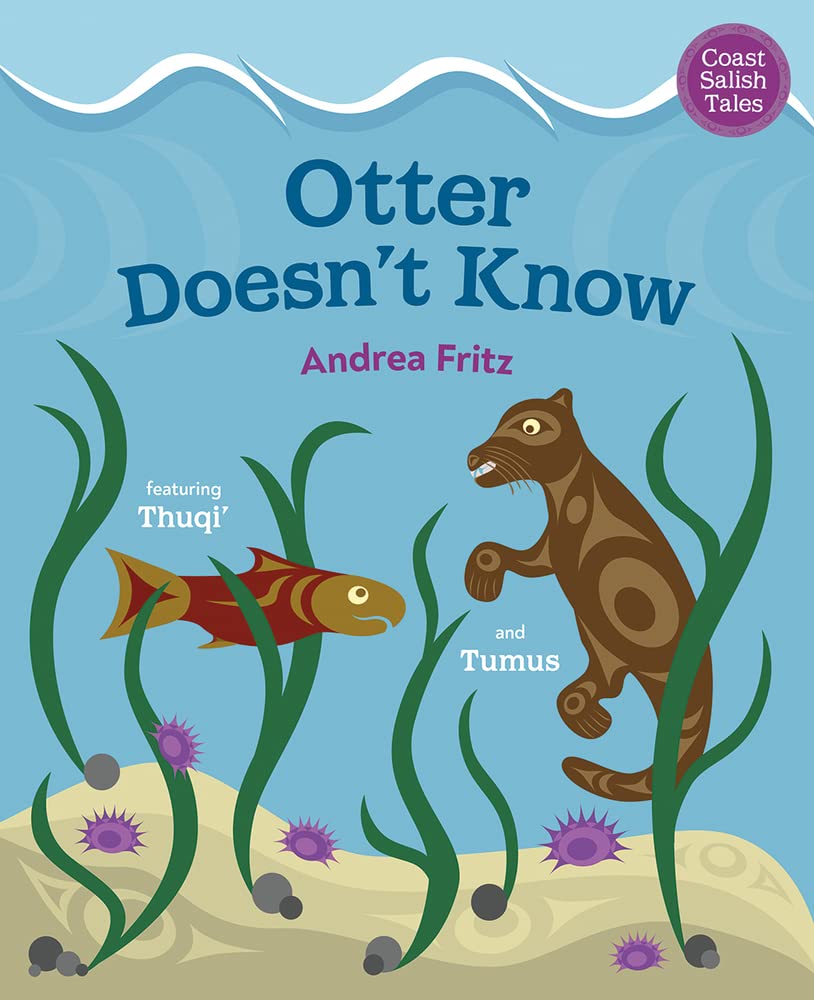 Otter Doesn't Know – Coast Salish Tales
Andrea is also working with Orca Books on producing a four book series of children's books called Coast Salish Tales. The first title in the series, Otter Doesn't Know, is due out in mid-September. In this book, Andrea implements Coast Salish art and Traditional Storytelling to weave the tale of a salmon (thuq'i) and otter (tumus) who learn to help each other even though they don't have the answers. Pre-order Otter Doesn't Know through the shop by emailing jmanson@aggv.ca. The second title in the series, Crow Helps a Friend, is due out in Spring 2024.
Feature Image: Coast Salish Art by Andrea Fritz