As part of the Art Gallery of Greater Victoria's adult education programming, Urbanite animates a range of themes from our exhibitions to current cultural topics. Last month's event was inspired by "Futurisms", and we had a blast exploring other worlds and imagining new possible realities within the context of the program.
A significant aspect of Urbanite is to animate exhibition spaces through interventions powered by guest artists, staff and volunteers. The most recent event was packed with programming including live music, spoken word, tarot reading sessions, and hands-on activities, all of which highlighted the potential for visitors to get creative as well.
What goes on behind the scenes while organizing an event of this scale? In addition to months of planning, logistics, coordinating volunteers, sponsors, and guest artists (and ample DIY projects!), the aim of Urbanite is to engage the public with art so there is a lot of conceptualization that goes into this sell-out event.
"As with every Urbanite, our goal as event organizers is to invite the community to come back to the AGGV at night, to explore, dance, and play!" Julia Pauselius, AGGV Facility and Events Coordinator.
Guests enjoyed intergalactic expressions from Colour Qoded Collective who's mandate is to create space and build community: Dedicating our organizing, solidarity, and support to serve the IPOC and LGBTQIA+ communities, with a focus on increasing QTIPOC visibility through art.
There were performances by Juniper-Mae (poetry), Serena Maid-of-Flowers (cosmic Tarot readings) and Monica Ogden (storytelling) featured below in order as listed, and Malaika and Musau Lwakila (musical performance) pictured in feature top image.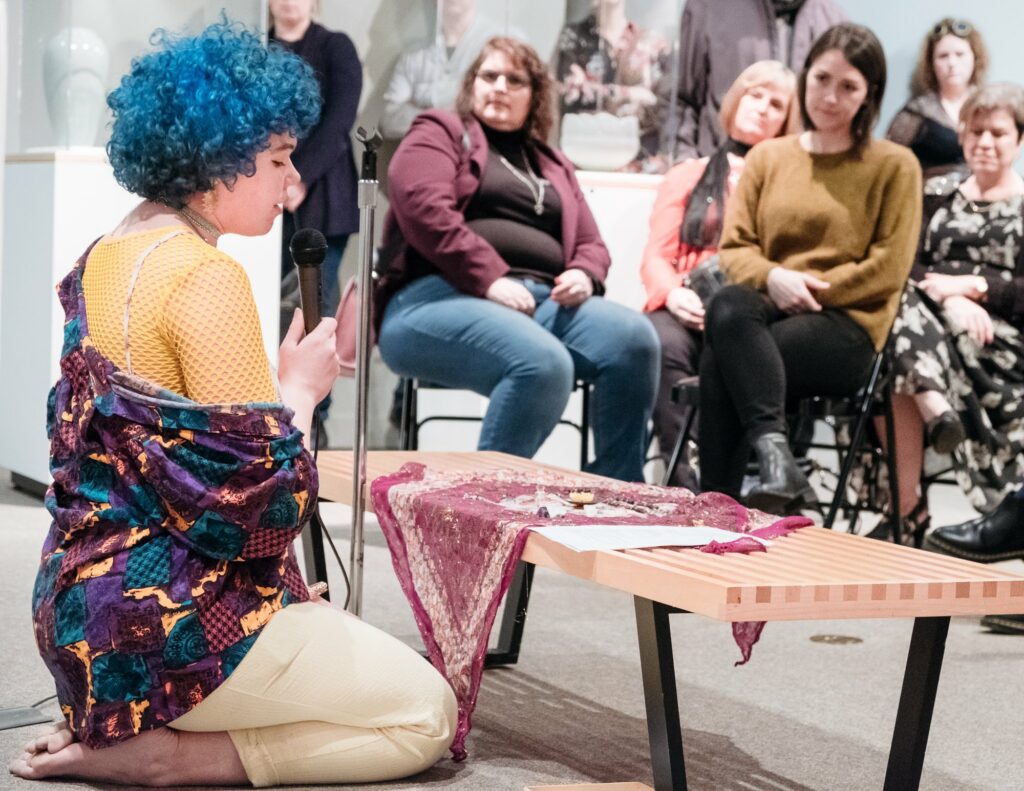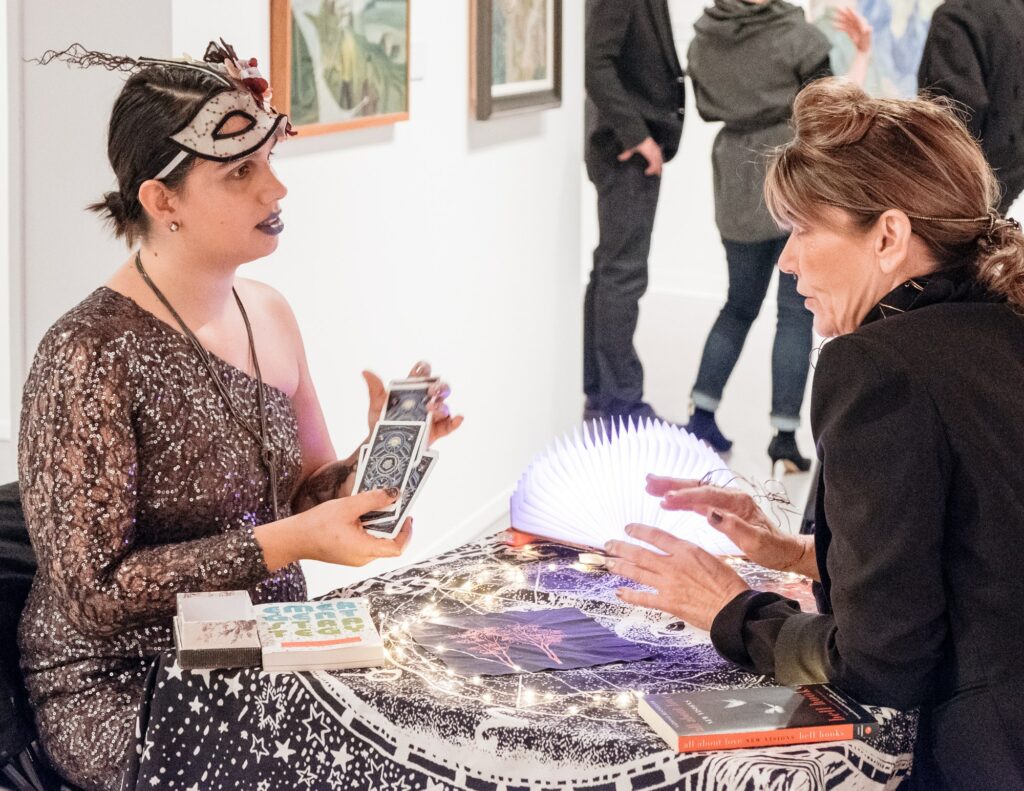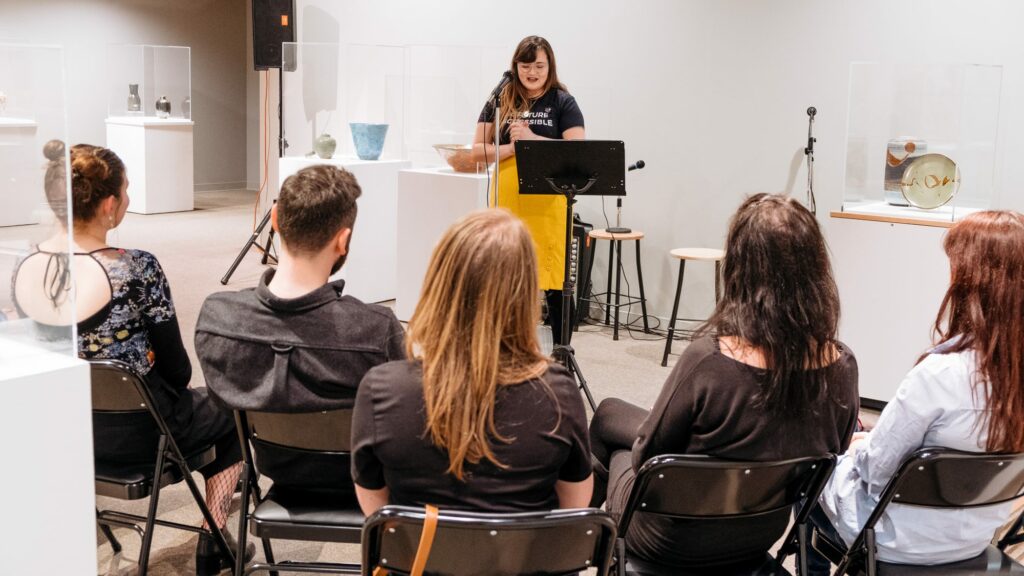 DJ Nova Jade also brought us out of this world vibes, and the dance floor was energetic with plenty of futuristic dance moves.  In case you missed it, click on the playlist below to listen to the set for Urbanite! Photos by Kyra Kordoski.