By Mina Guan, Engagement and Events Assistant
On Moss Street, the sun is shining, the birds are chirping, and the Art Gallery of Greater Victoria (AGGV) is preparing to welcome back some 30,000 visitors for the 33rd annual TD Art Gallery Paint-In on July 16, 2022. That's right, after two long years of hiatus due to COVID-19, Vancouver Island's largest art-based event is returning in-person!
What began as a small collective of local artists displaying their art by the Gallery in 1987 has evolved into a Victoria summer staple, fit with artsy activities at Imagination Stations, a family-friendly beer garden, live performances, and of course, up to 150 local artists colouring Moss Street from the waterfront to Fort.
It is truly thanks to the enthusiasm of the community, our generous sponsors, and the collective work of Gallery staff and volunteers that the Paint-In has been able to not only persevere through a pandemic but also thrive for 33 years.
Whether you are a returning or first-time visitor, here is a short guide on how to make the most out of this classic neighborhood event.
10 Ways to Engage at the 33rd Annual TD Art Gallery Paint-In: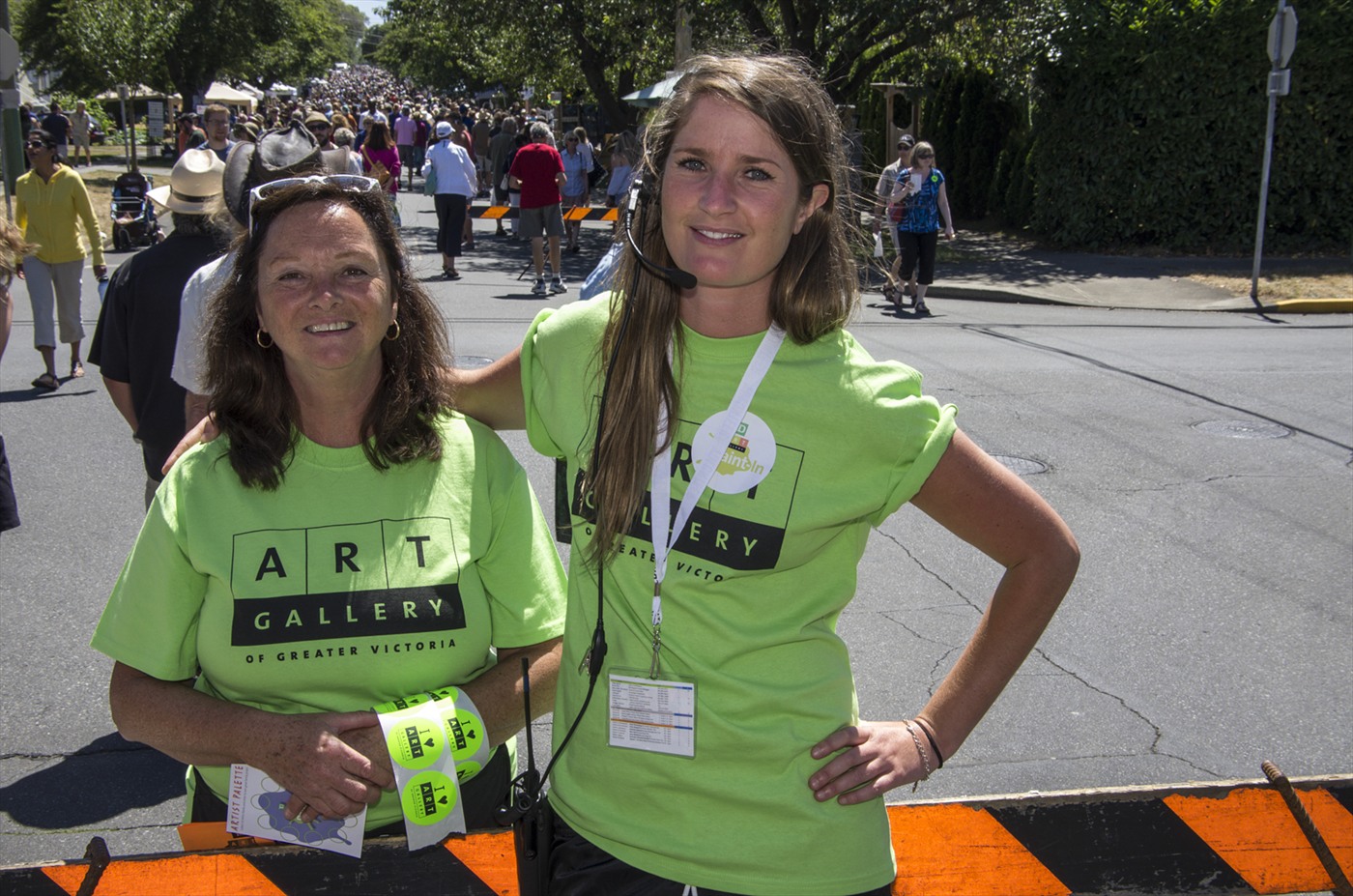 #1 Join the Paint-In as a volunteer!
Join in on the Paint-In fun from a different perspective. With a variety of roles and over a hundred positions available, there is a volunteer spot for everyone! If you or someone you know is interested, visit the application page for more information
#2 Dive in!
Start at the Dallas Rd entrance and make your way up the hill toward the Gallery. Artists will be lined up along Moss Street, all the way from Dallas Road to Fort Street until 4PM. Chat with local artists, participate in their interactive displays, and/or purchase a beautiful work to take home or to gift!
#3 Visit an Imagination Station
Each Imagination Station will offer an engaging art activity led by a local business or community group. With several unique stations lined up along Moss Street, there will be something for everyone!
#4 Enjoy some food
All that walking can get you hungry! Fuel up at various food trucks and vendors dotted along Moss Street.
#5 Take a picture at our photo booth
A day at the Paint-In would simply not be complete without a picture at the classic AGGV frame. Capture the moment with your friends, family, and neighbors.
#6 Stop at a Pet Station
Treat your furry friends to a drink and a snack! Look out for dog-friendly activities as you make your way around the festival.
#7 Donate to the Gallery
Did you know that the Paint-In is the AGGV's largest fundraising event of the year? Gallery programming would not be possible without the generous support of donations made by the community. Bring some cash to drop in our bright yellow donation bins! Short on cash? Keep an eye out for ways to donate online or by text.
#8 Check out our summer exhibitions
The Gallery will be open until 6pm with admission by donation! Do not miss out on viewing BC's second-largest art collection. Be sure to visit our new exhibitions, Maude Lewis and Adorned.
#9 Jam out to live music and performances
Local music and performance groups will be taking to the AGGV stage by the Gallery throughout the day. Stay tuned for more information about which groups will be participating!
#10 Enjoy some local drinks
Cap off your Paint-In experience with some drinks at our Family-Friendly Beer Garden, open until 6PM located on the AGGV grounds. Both alcoholic and non-alcoholic drinks from local breweries will be available for purchase in addition to some delicious food options!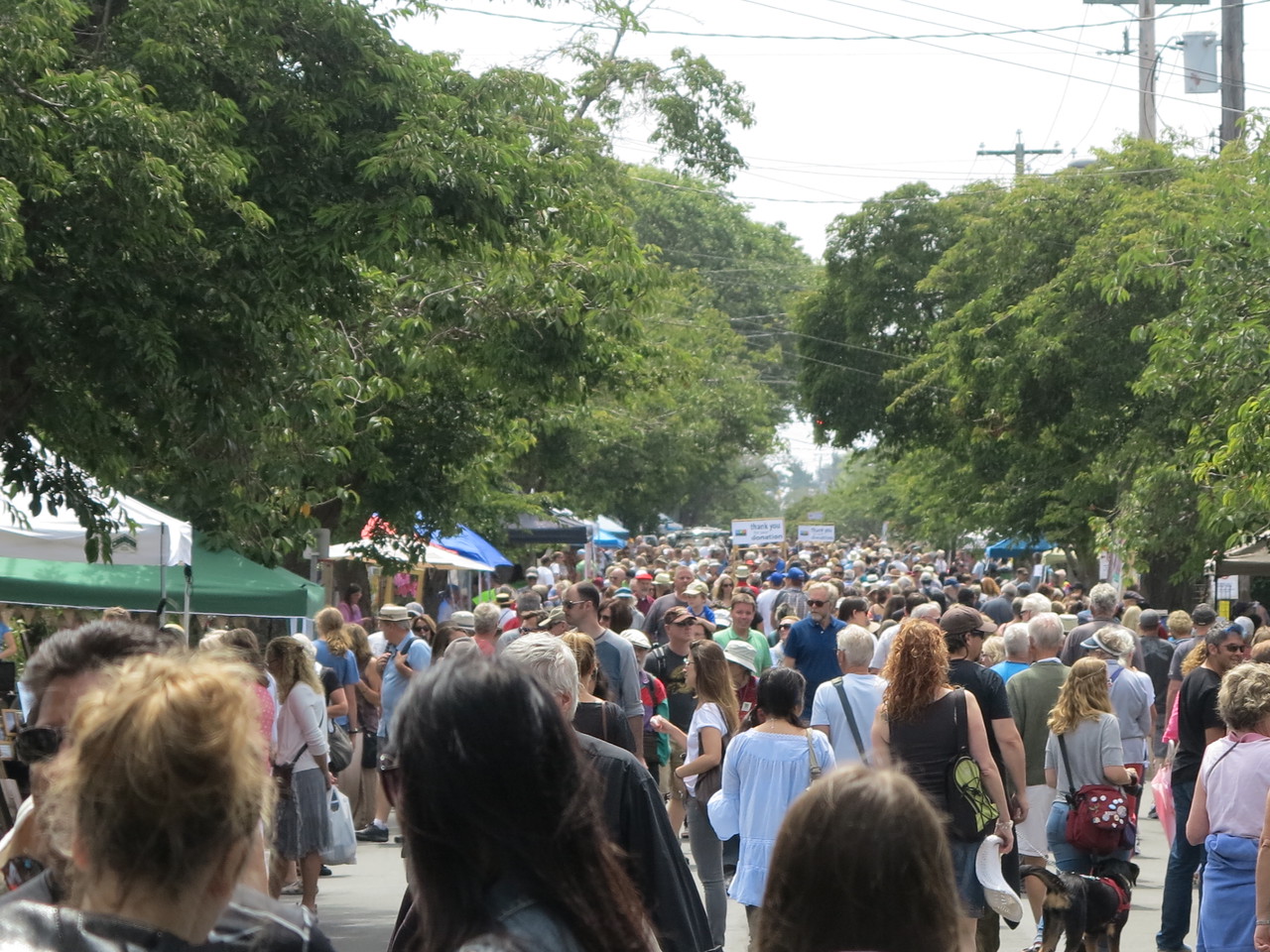 Click here for more information about the Paint-In. See you there!