By Pat Preston, Gallery Associate
2018 marked the 65th year that the Art Gallery Associates have presented spectacular homes for public viewing. The late September event proved that the tour is nowhere near ready for retirement. On the contrary, this year's tour achieved several new highs: ticket sales of 767 overtook those sold in 2017 and the amount ($26,000) raised for the Art Gallery exceeded levels planned. A special logo highlighted the anniversary and new businesses, including, for the first time, restaurants near the homes that lent their support and sponsorship to the event. Favourable weather encouraged the excellent turnout which was achieved despite that this year's theme, Town and Country, required participants to travel significant distances between some of the featured houses.
More than 170 volunteers worked as a team to make certain the tour runs efficiently. They selected homes, greeted guests, monitored houses during the tour, prepared marketing materials, sold tickets and sponsorships, selected artists and floral arrangers, handled traffic control and security and planned a post-tour reception to thank homeowners for another successful tour.
This year's offering of houses looked forward to the future while honouring Victoria's past. As climate change becomes an increasingly critical issue, the tour featured two unique houses designed explicitly for minimal impact on the environment and sustainable living for the owners.
The solar passive design principles in one house focused on home orientation and overhangs to maximize the sun in winter for heat and shade in the summer to keep the interior cool. With 54 solar rooftop panels, this 3,000-foot concrete home was built for the future and reflects the architect's passion for clean uncluttered lines while creating a healthy, safe and economical family home.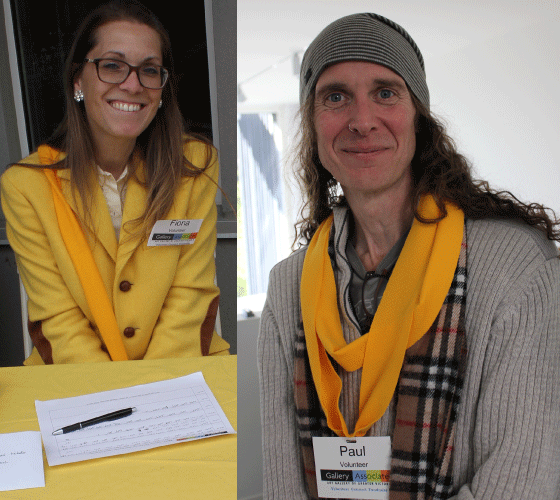 Taking a bold step into the future, another architect designed a cutting-edge, energy efficient 3,200-square foot home that met the voluntary standards required to acquire certification as a passive house. This rigorous certification meant 90 percent less heating and cooling energy required than conventional buildings. A bio-ethanol fireplace, triple pane windows, recycled wood on the staircase and heated concrete floors resulted in a low maintenance, elegantly simplistic home of the future.
The tour also included two historic houses that showcased the skill of local architects over the past century.
A renovated 1930's home built was by architect Hubert Savage (1884-1955) known for his Arts and Craft inspired designs. When the current owners undertook renovations, the house was deconstructed to the original framing. Hot water heating installed through the floor joists provides a quiet, energy efficient system. The original elegance and character are reflected in the hand built rounded wall corners, custom-made trim, and millwork.
A 7,000 square-foot, two story Heritage-listed Arts and Craft home in Central Saanich drew more than 600 visitors. Built in 1908 by John and Emma Oldfield, the house was first renovated by architect Samuel Maclure in 1911. Today's residents undertook a complex renovation with eye-popping results. The diverse and innovative architecture and interior design of homes on the House Tour always ensure success.
As the Art Gallery Associates contemplate a 2019 tour, like Janus, the Roman God of doorways and gates, not only are they looking back at the housing jewels created in the past but also forward to the extraordinary homes that will define our collective future. If you would be interested in featuring your home, please contact House Tour Chair, Bill Huzar: associates@aggv.ca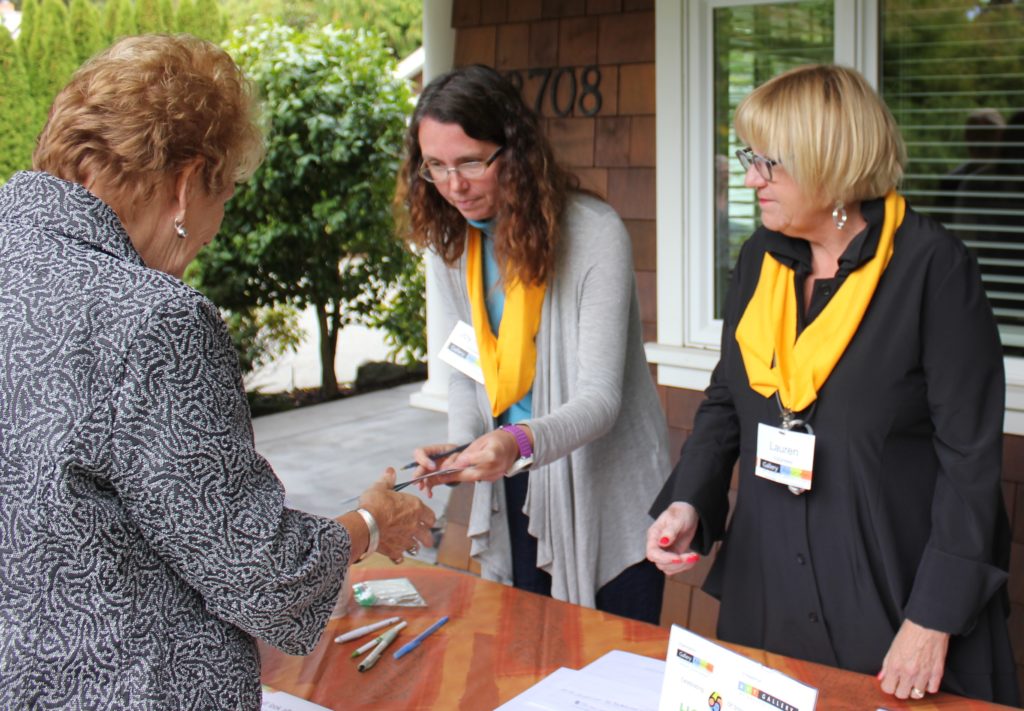 Feature top image: House Tour Committee seated left to right (front): David Sproule, Bill Huzar, Joanne Bond. Left to right (behind): Karen Samis, Carol Anne Harper, Bill Samis, Pat Preston.