We asked and our community has answered! As the Art Gallery of Greater Victoria prepares for the next part of its journey in anticipation of a building renewal, we've engaged with our visitors to help guide us along the way. As part of the rejuvenation plans for the Gallery to transition into The NEXT Gallery, BRAINSTORM is an interactive space for our community to express its hopes, dreams and desires for the AGGV moving forward.


A timeline in the exhibition space recreates the history of the AGGV, from the time the Spencer Mansion was built, through its history as a family home, to its emergence as Victoria's avant-garde art gallery in the 1950s. The timeline ends with an artist's impression of the new, expanded space that's being planned. With this evolution in mind, the interactive project space that is BRAINSTORM empowers the audience to share ideas on programming, planning and other initiatives.
Here are a few pictures of the outcome so far of this ongoing project. We look forward to welcoming you to our space where sharing and exchange are encouraged!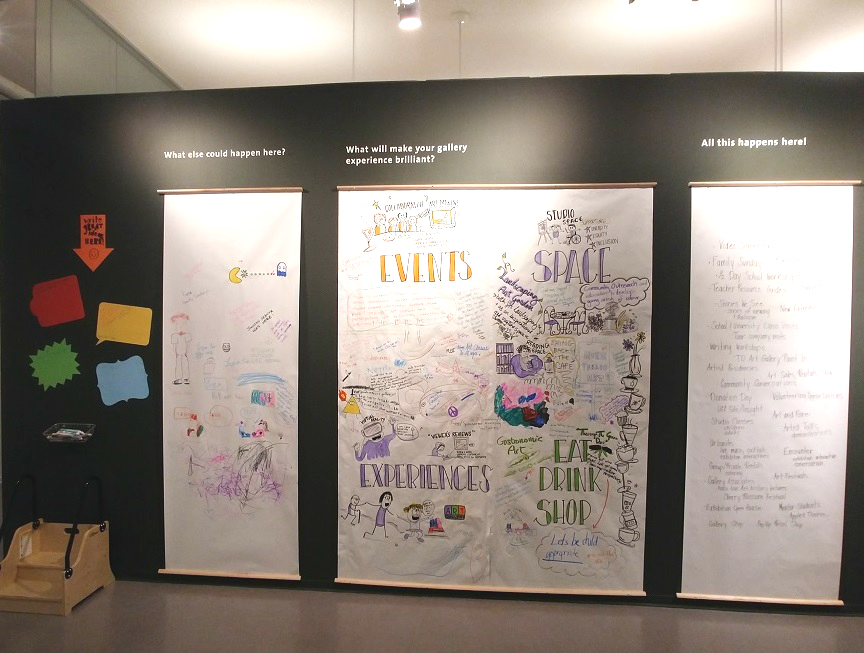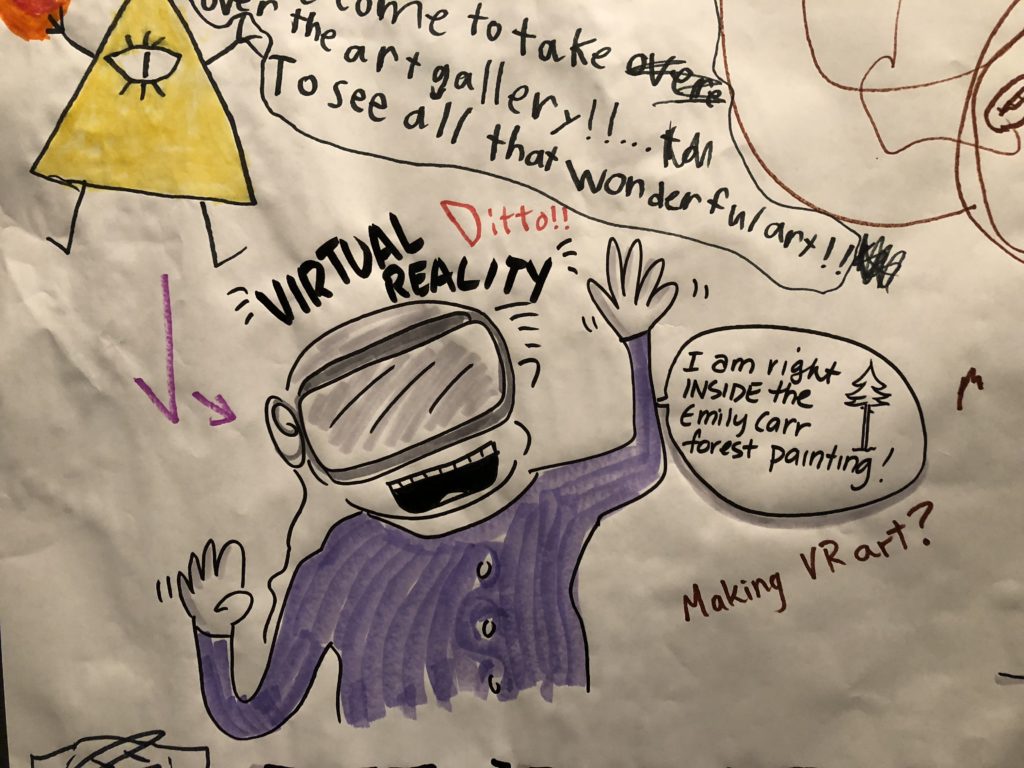 BRAINSTORM | October 20, 2018 – February 24, 2019 | Centennial and Ker Galleries