On February 10, 2022, the AGGV hosted a virtual online conversation with the curators of the exhibition Denyse Thomasos: Odyssey, Gaëtane Verna, Director of The Power Plant Contemporary Art Gallery, and Sarah Milroy, chief curator at the McMichael Canadian Art Collection. They were joined by Victoria based award winning novelist Esi Edugyan who contributed to the exhibition publication. This conversation with Verna, Milroy and Edugyan was an opportunity to hear about Thomasos from a range of perspectives. Verna, who had been following Thomasos' career from the early 2000s and had worked with her over the years before her untimely passing in 2012, brought an intimate take on the character and trajectory of Thomasos's artistic practice. While for Edugyan, she had just been introduced to Thomasos' work through this project yet it was evident that she felt a strong connection. Verna said of Esi's contributions to this project, "I can tell you that Denyse was a fierce woman. She was an avid reader, and she would have been so proud to have had such a beautiful text about her work with so much insight about some of the things she was thinking."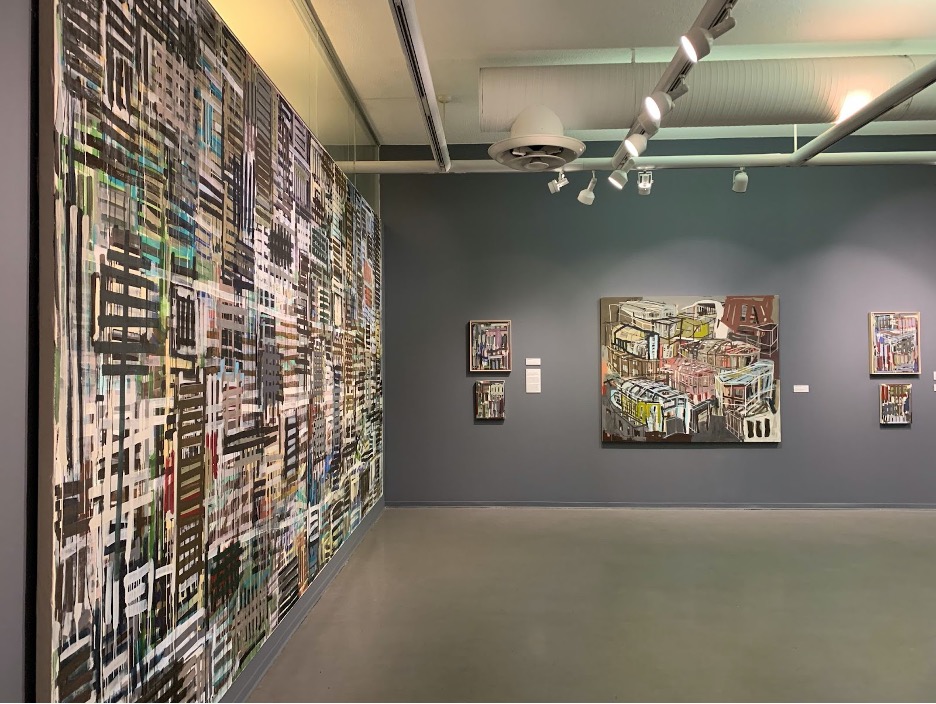 Edugyan says of her initial reaction to seeing Thomasos' work in person, "…you know, I recognized immediately…that there was this sense of great tension between a kind of status in her work, but also a powerful sense of movement. And you feel this immediately when you're in the presence of one of her pieces, you're struck by this strange tension and I mean, when you first look at it, it's a series of lines. The abstraction really stands out, the sense of color and a sense of balance. And then your eye is immediately seeking to make sense or to shape things into something….initially, what I saw was a coffin, a really old handmade kind of 19th century coffin, and so I had this sort of I guess a darker, a more sort of morbid sense of reaching deep into history."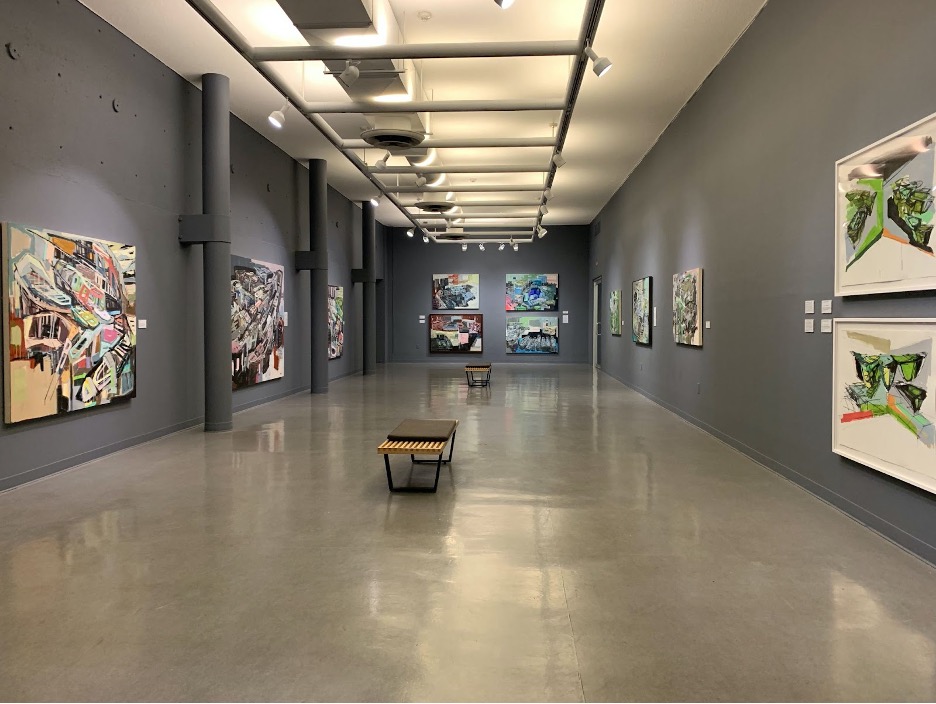 The full audio of this conversation with Gaëtane Verna, Sarah Milroy, and Esi Edugyan will available on the AGGV's #WIP Podcast. It has been a fantastic opportunity to host this project organized by the McMichael Canadian Art Collection and share the work of Denyse Thomasos with the local community here in Victoria. Her work has the capacity to provoke in us questions, curiosity, and a range of emotions that connect deeply with the human condition.  This can be credited to the extensive international travels and research she pursued all of which "fuelled her understanding of the histories and legacies of oppression, examining the ways in which we organize ourselves in physical and social space." which are critically relevant themes to be bringing into gallery spaces and sharing with our community. 
The exhibition catalogue is available in the AGGV shop and includes a curatorial conversation between Verna and Milroy, and an essay by Esi Edugyan. 
Feature image: Install shot from Denyse Thomasos: Odyssey, at the Art Gallery of Greater Victoria (2021-22). Exhibition organized and circulated by the McMichael Canadian Art Collection with support from the Government of Canada. Photo: Marina DiMaio.