By April Caverhill, AGGV Family Sunday Coordinator
To all of our readers, a warm hello! My name is April Caverhill, and back in October, I took on the role of Family Sunday coordinator. It's been a treat so far. Meeting with artists of all stripes, assisting them in bringing engaging online content to our Family Sunday community, is hugely uplifting. Knowing our virtual format makes Family Sunday accessible to an even wider audience than our in-person gatherings is an unexpected side benefit of our digital iteration. And yes, the time WILL come again when we can have our marvellous Family Sundays in person at the AGGV!
Since October our guests have included guerilla gardeners, opera singers, improv artists, and eco-warriors. All have given us entertaining insight into what they do, while offering up delightful interactive activities for our viewers. Our line-up of guests for the next several months is equally exciting, so please join us virtually for Family Sunday (every third Sunday of the month, Oct-June). In the meanwhile, check out our growing collection of cool, inspiring, Family Sunday videos featuring wonderful local artists on our YouTube channel here.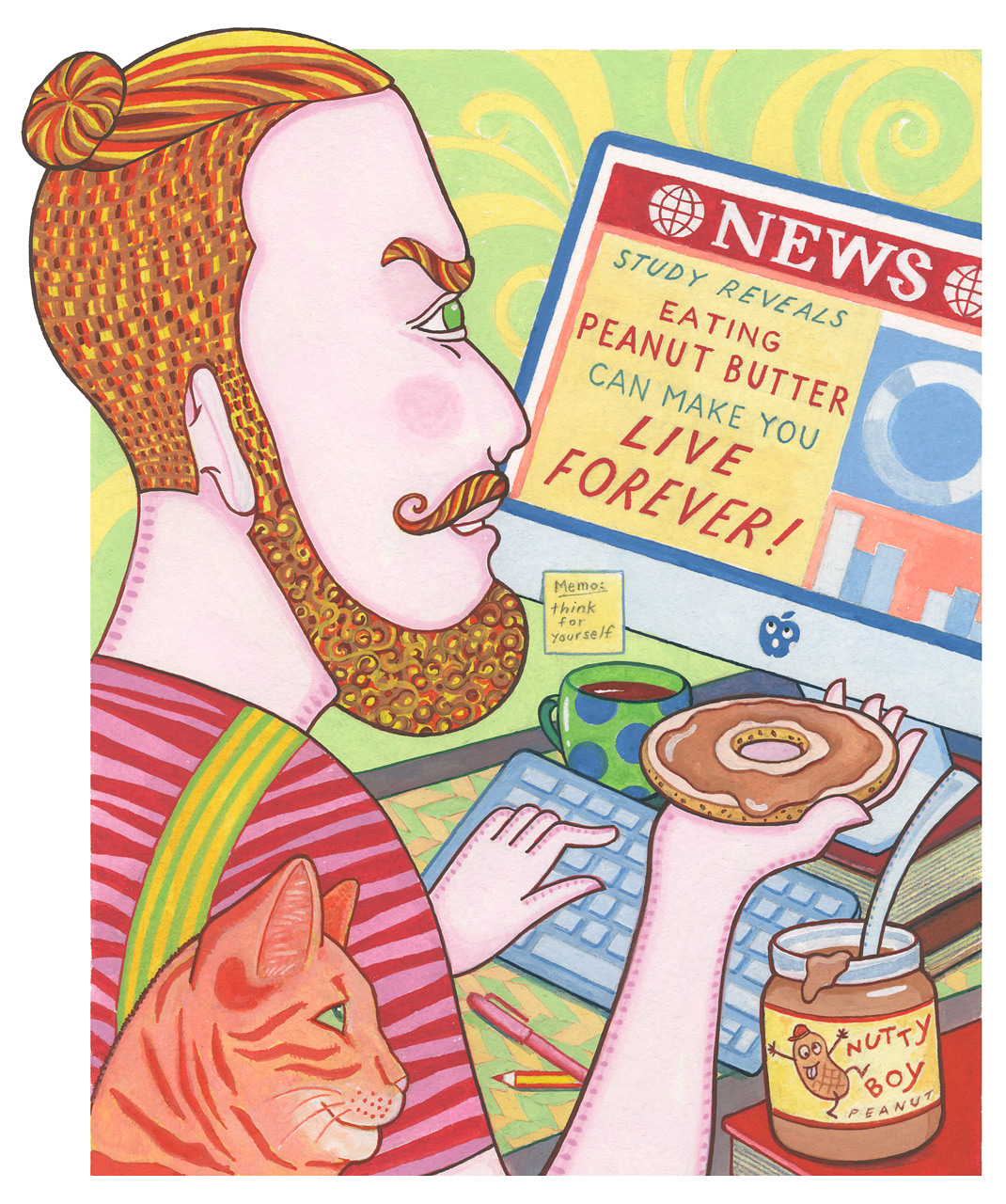 A bit about me: I've been an AGGV studio instructor for several years, facilitating workshops and classes for youth and adults. Originally from Toronto, I graduated from OCADU majoring in commercial illustration and textile design, which has segued into a career as an illustrator, designer and art educator. Being based in Victoria has allowed me to work as an outreach artist for organizations such as Bridges for Women, AIDS Vancouver Island, the Intercultural Association of Greater Victoria and the Salvation Army. I stay committed to my own art practice as well, which you can see by visiting aprilcaverhill.wordpress.com.
I wish you all a season filled with hope, artistic abundance…and Family Sundays!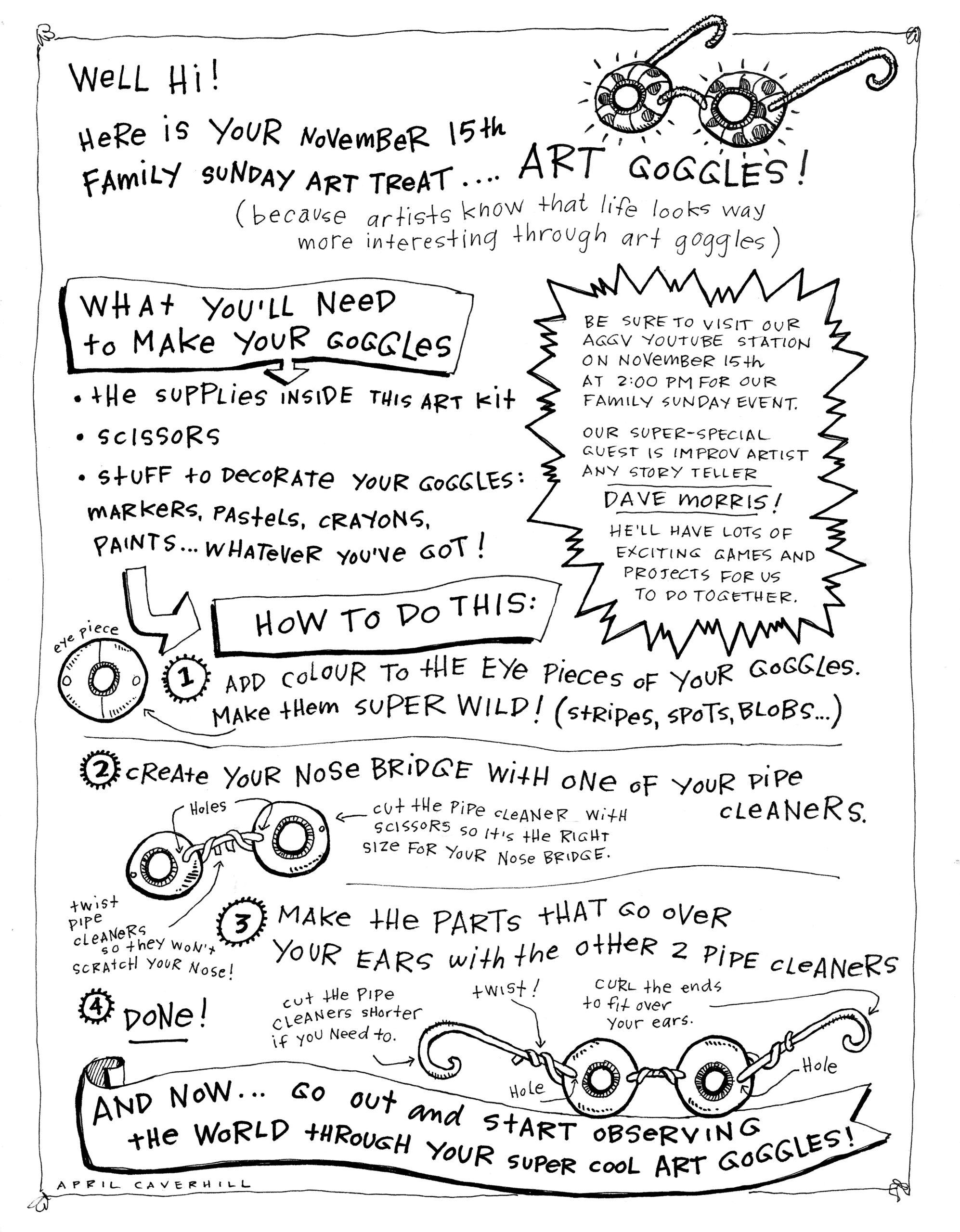 Images: Feature photo of April Caverhill. Illustrations above by April Caverhill, courtesy of April Caverhill.