By Audrey Wang, AGGV Volunteer
The bustling metropolis of 18th-century Edo (now Tokyo) is rendered in vibrant colours in the AGGV's extensive  collection of ukiyo-e woodblock prints. A veritable insight into life in the big city, the prints allow the viewer to live vicariously among the gentry or as the commoner, while celebrating the prosperity and the effervescence of Edo.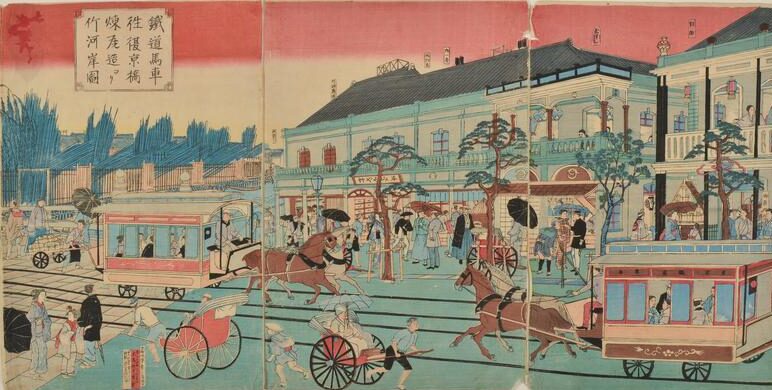 By the mid-18th century, population of Edo was already the highest in the world, surpassing the one million mark and overshadowing other big cities like London or New York. This rapid growth from small fishing village just 200 years earlier, came about when Edo became the seat of the Tokugawa Shogunate in the early 17th century. Edo quickly developed from castle town to a busy metropolis. While the samurai class lived in luxury on expansive properties, the ordinary townspeople were crowded into bustling downtown areas with colourful streets, numerous shrine festivals, spectacles and performances. The vignettes of daily life, city landmarks, surrounding landscapes, and images of famous actors and stunning beauties inspired the makers of the woodblock prints, in the same way that the prints themselves were a reflection of the dynamic city that created them.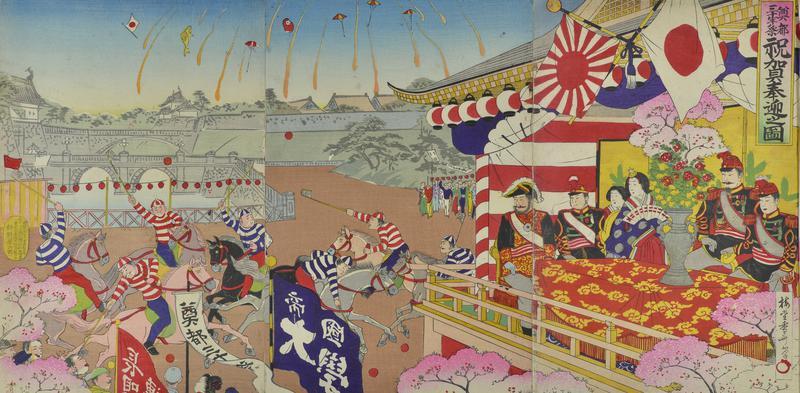 Edo was both the subject-matter and the market for these ukiyo-e prints. They represented the creative energy so prevalent of the time, but also the collaborative nature of the artform. Artists, woodblock carvers, printers, poets and writers worked together in making these prints. Creativity and consumption of the prints reached a highpoint in the 18th century, as the woodblock prints were mass-produced and affordable. Apart from being used as decoration at home, the prints were made for book illustration, playbills and product advertising. Print culture was a vital part of city culture.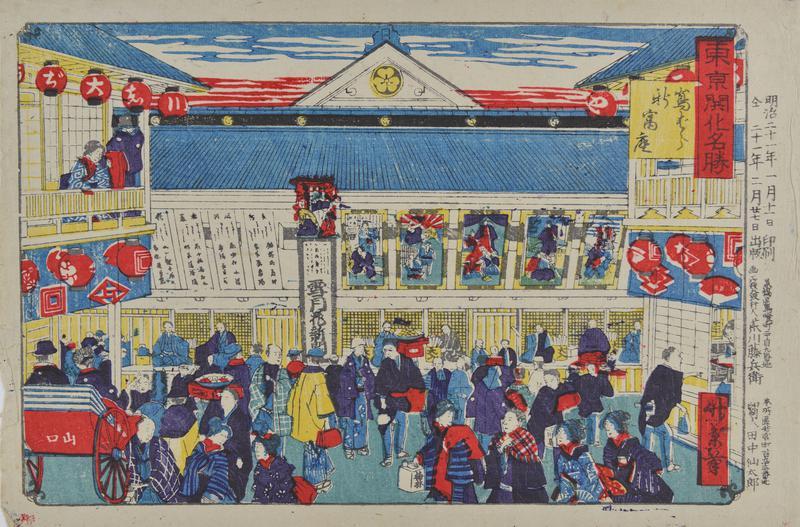 Closely related to the intoxicating images of Edo found in ukiyo-e prints, is Kabuki theatre which was introduced to Edo from Kyoto and Osaka. Kabuki became the glorious spark that never dimmed, appealing to all classes. Through the theatre stage and the prints that emerged from this culture, the latest fashions, the newest must-have products and the most popular actors were promoted and celebrated. The adaptations of classic theatre pieces were sometimes watered down too so as to appeal to the masses.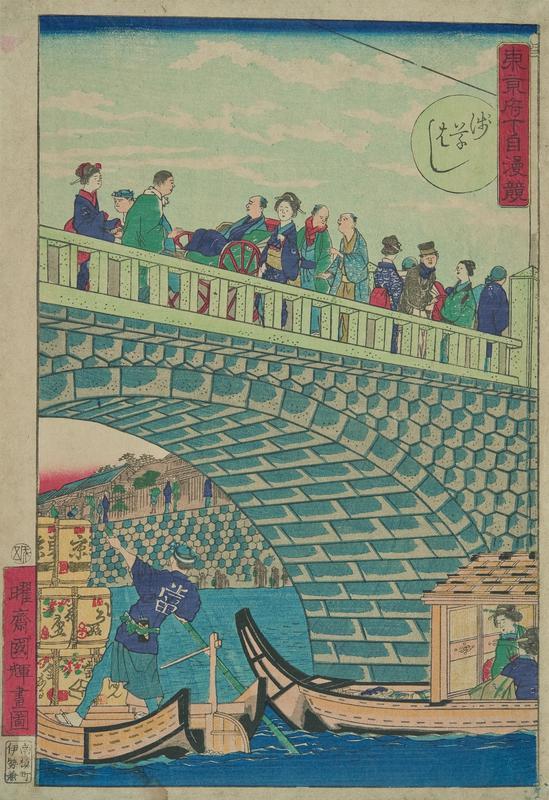 The modernization of Edo, especially under the reign of the Meiji Emperor (1868-1912), and the vigours of city life and the leisure district gradually took precedence in the production of the woodblock prints, consumers preferring the elegant representations of the city to the landscapes and classicism that were first depicted in early prints. The triptych print of transport below is one such example, with its focus on the trams and urban planning while Mount Fuji is relegated to the background.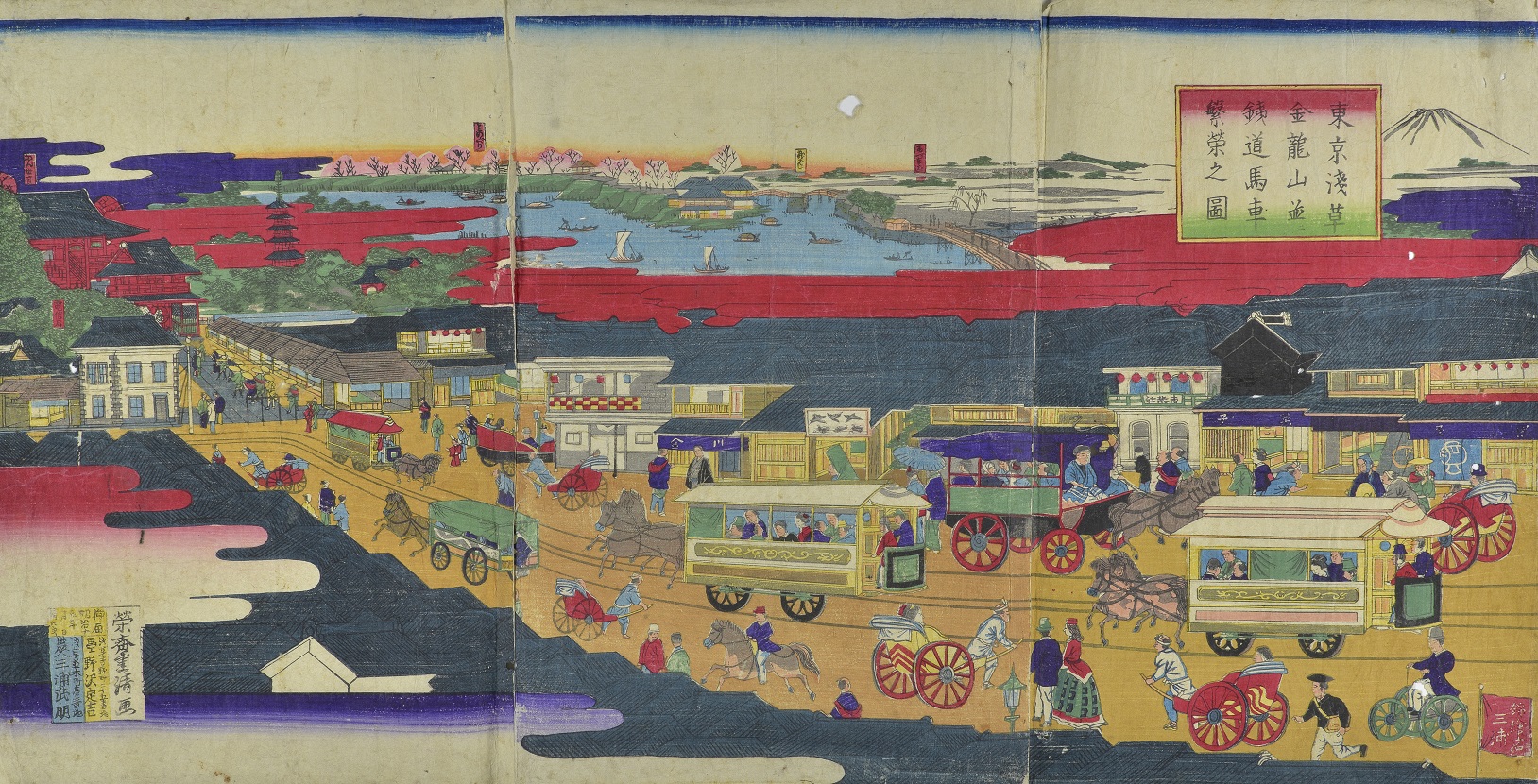 These prints are a fascinating look into a country in transition, enthusiastic about modernization and adopting Western styles and technology.
Feature image: Utagawa Kunisada III (Japanese, 1848-1920) | Kabuki Theatre Performance | not dated | woodblock print | Purchased with Funds provided by Judith Patt (2012.031.001 a-c)