The exhibition Close To Home showcases works by local artists from Victoria and the region. Indigenous artists are well represented among them, and in particular, Coast Salish artists feature prominently.
Butch Dick is from the Lkwungen community, also known as the Songhees First Nations. His family roots extend into the Xw'chalth'lap community, today known as the Tsartlip First Nations, and his paternal grandmother was from Ditidaht, part of the Nuu'cha'nulth speaking communities. A master carver, educator, and mentor, he is one of Victoria's most influential Coast Salish artists. His works can be found all over Victoria and its neighbouring municipalities.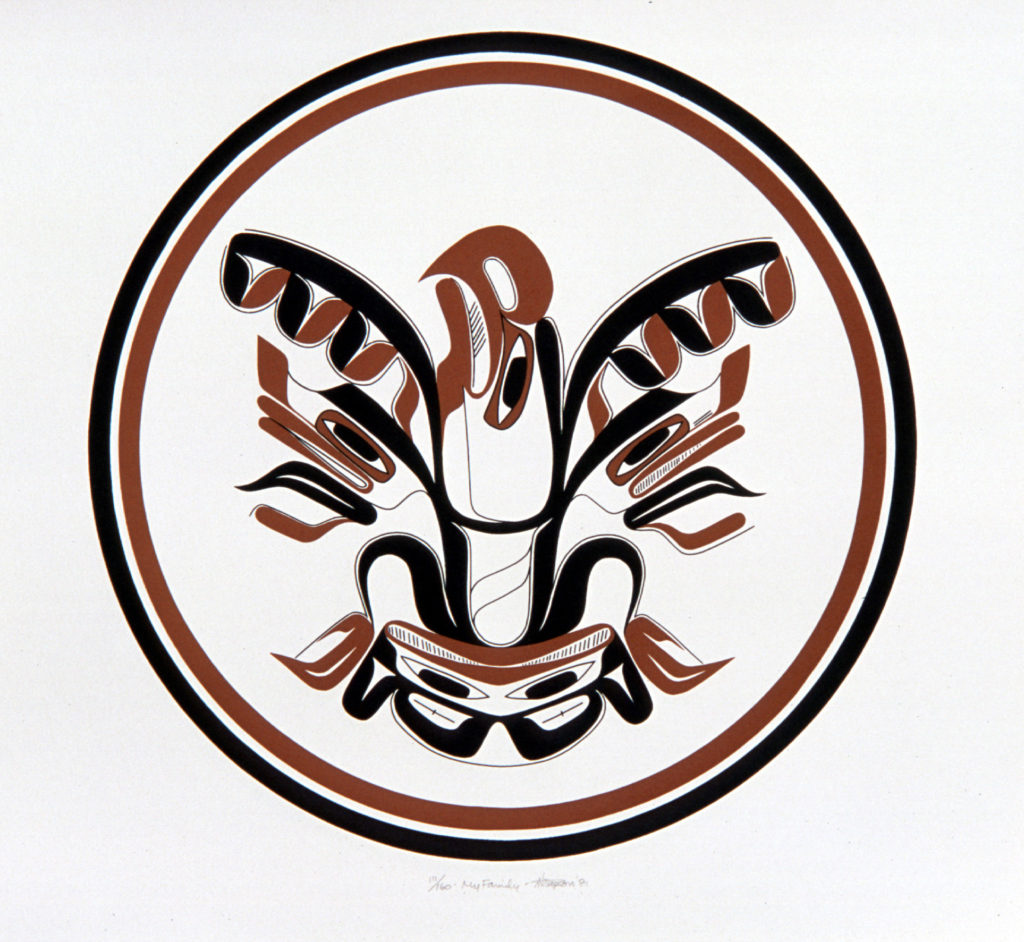 Art Thompson (1948-2003) was born in Whyac, on Nitinaht Lake. His ancestry includes roots in the Coast Salish (Cowichan) and Nuu-chah-nulth (Ditidaht) nations. Although he went to a residential school for 9 years, his early childhood was filled with the history, songs and dances of his people, and it was then that he developed a strong artistic expression. Well versed in many of the artistic styles of the coast, Thompson is recognized for establishing the importance of Nuu-chah-nulth design and printmaking, through his own distinctive interpretive style.
Chris Paul is a member of the Tsartlip Nation of Vancouver Island. He has been immersed in Coast Salish art all of his life, and completed intensive training at 'Ksan Gitanmaax School of Northwest Coast Art, as well as apprenticeships with renowned Tsimshian artist Henry Roy Vickers. During his early career, Paul's work centered on original paintings for drums and limited edition prints. Today, his works include woodcarving and working with metal, glass and composite materials.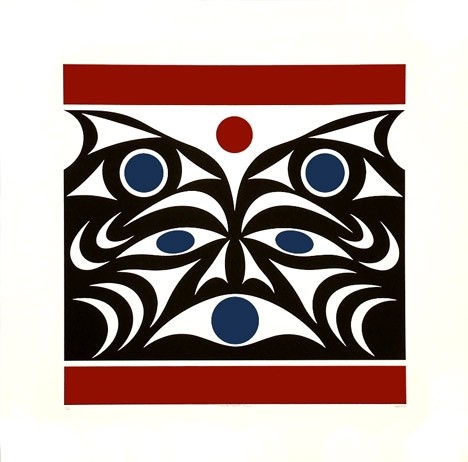 lessLIE was born as Leslie Robert Sam in 1973 in Duncan, of Cowichan, Penelakut, Esquimalt, Irish, Italian and French descent. His artist name is an alliteration, but also refers to a quote by Picasso: "Art is a lie that tells the truth." He began to study Coast Salish art while a student at the University of Victoria and continues to be deeply invested in his study of this art and history.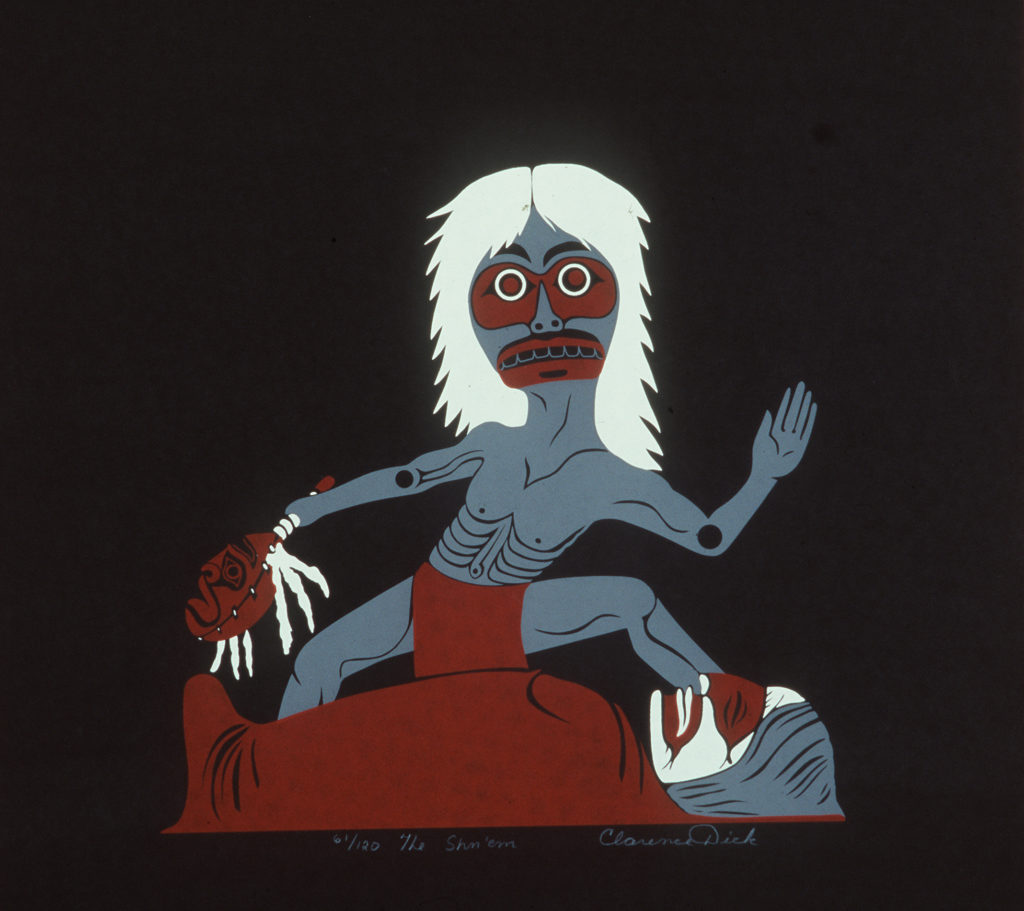 Clarence "Butch" Dick | The Shn'em | 1982 | Serigraph on paper | Gift of Rosita Tovell
Feature image (top): Chris Paul | Blue Jay | 2004 | Serigraph on paper | Honouring Helen Lantz for 6 years of service on the AGGV Board of Directors 2008-2014
Close to Home: Local and Regional Artists in the AGGV Collection | April 22 – September 4 2017 | Curated by Michelle Jacques | Centennial & Ker Galleries