By John Manson, Gallery Shop Coordinator
The theme for this quarter's reading list is Celebrating Art. These books, which are all available in the Gallery Shop, offer approaches to exploring the joy of making art. In conjunction with this July's Celebration of Art, this reading list includes titles that discuss artistic techniques, facets of art history, and ways in which different cultures approach art. We pair each reading list with items from the shop. This summer, we are featuring items that will help you take what inspired you in your reading and turn it into art of your own. We carry a variety of drawing and colouring materials, including sketchbooks and activity books from local design studio small.books. If you have any requests for the Gallery Shop, questions about available stock, or suggestions for future reading lists, email John Manson: jmanson@aggv.ca.
1. 365 Days of Drawing by Lise Herzog
A series of drawing exercises, with great prompts, explanations, and tips, which will last you well beyond the summer. 
2. How to Visit an Art Museum by Johan Idema
This humorous and insightful book explains how to make the most of your visit to any gallery or museum. The best way to practice what you learn in this book is to visit us at the AGGV!
3. Me Artsy by Drew Hayden Taylor
14 essays centering the perspective of contemporary Indigenous artists in creative fields including filmmaking, music, design, acting, writing, painting, and storytelling.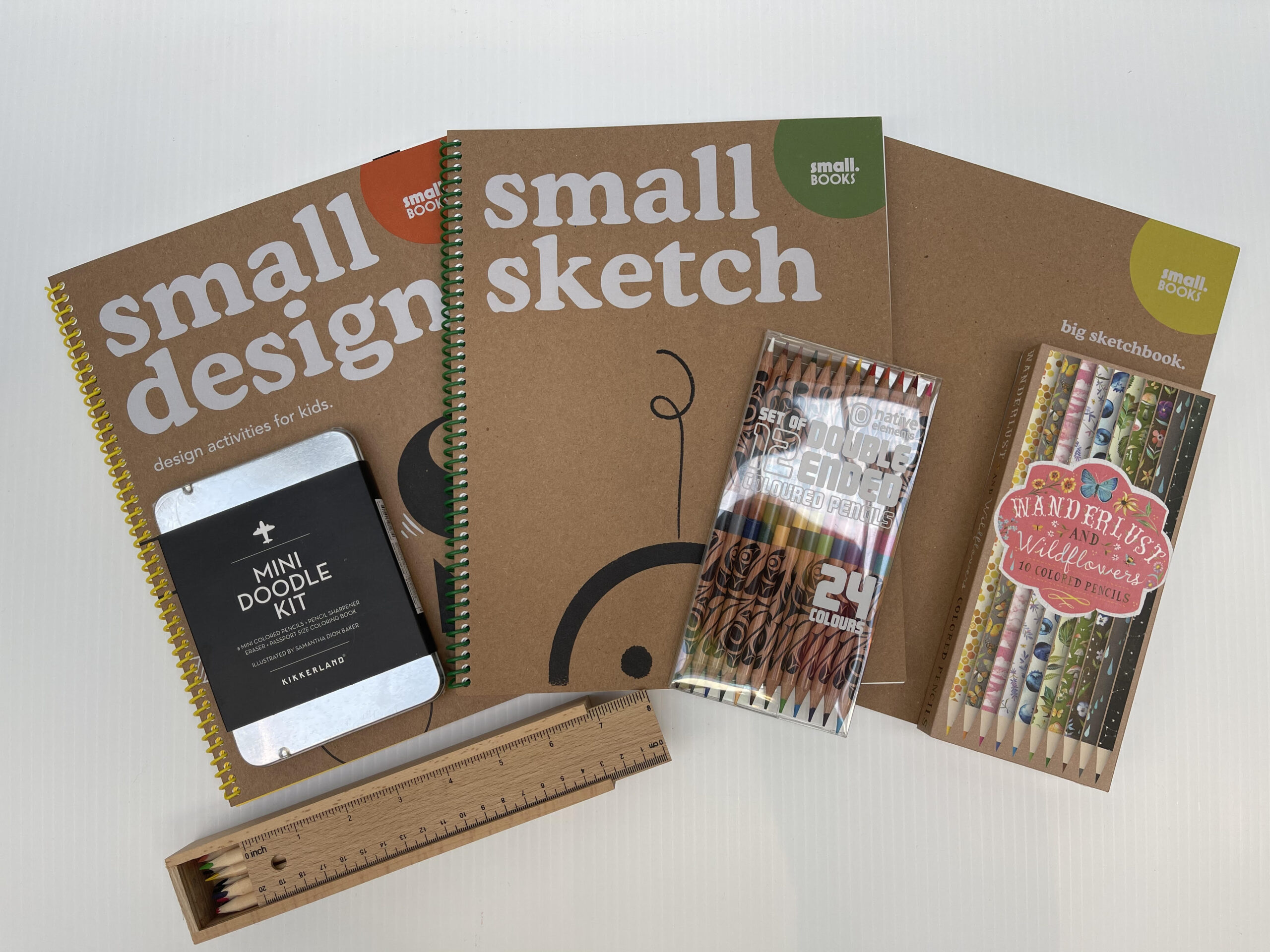 Art supplies from local design studio small.books.

4. A Field Guide to Color by Lisa Solomon
This lively watercolour workbook leads you through a variety of exercises that foster self-expression, connection to the natural world, and development of a routine artistic practice.

5. The Art and Craft of Geometric Origami by Mark Bolitho
A mind-bending collection of geometric origami including twenty-seven inventive shapes, step-by step instructions, and 30 sheets of origami paper to get you started!

6. The Polymer Clay Artist's Guide by Marie Segal
An in-depth look at various applications of polymer clay, showing how to achieve beautiful colors, textures, and finishes for professional results. 
7. Emily Carr: Fresh Seeing by Kiriko Watanabe, Kathryn Bridge, Robin Laurence, and Michael Polay
Created as part of the Fresh Seeing exhibition (Audain Museum and later the RBCM), this publication examines the influence of French Modernism on Canadian artist Emily Carr. It demonstrates how Carr's time in France dramatically affected her approach to her work once she returned to Canada.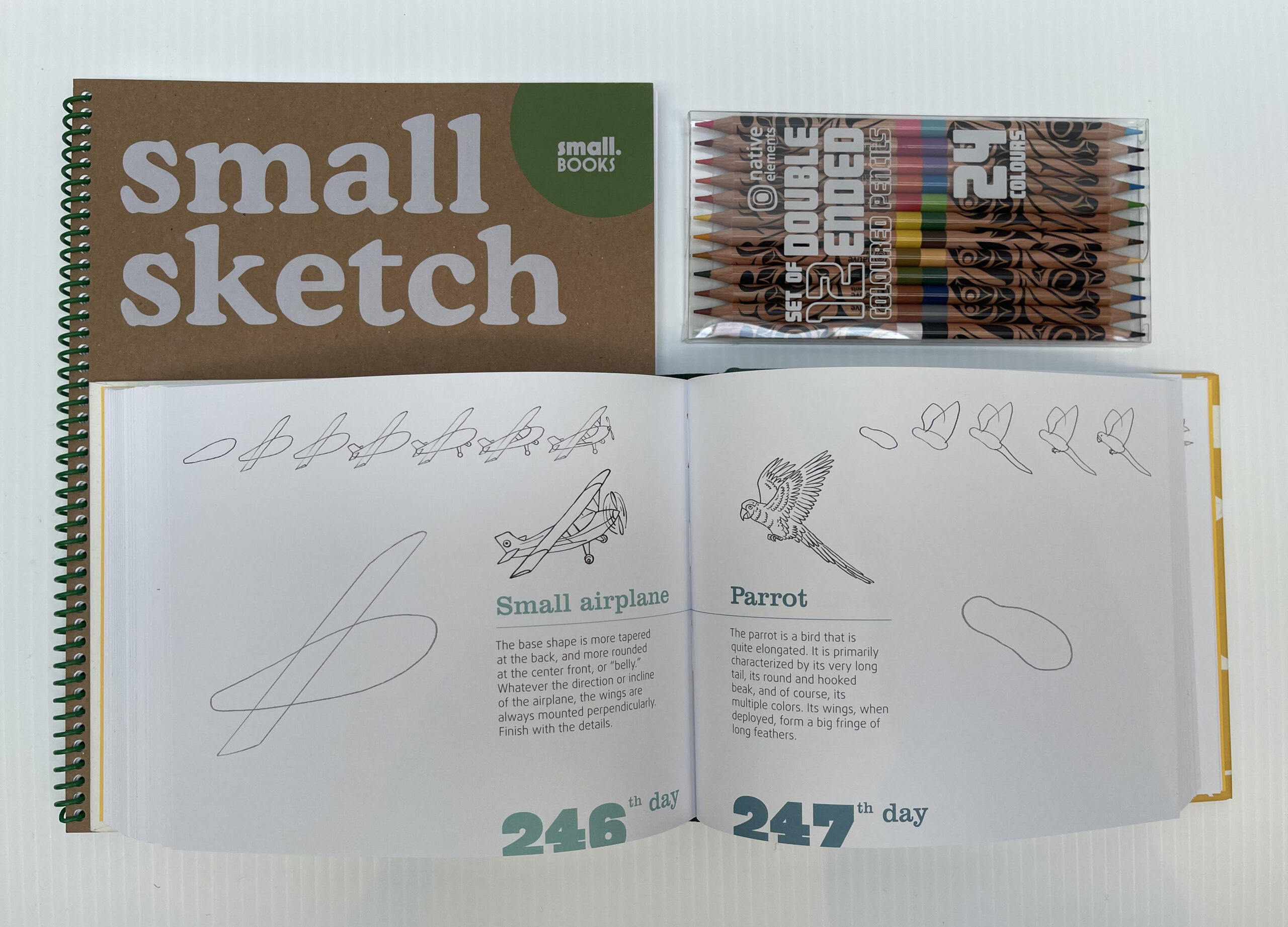 Drawing book with supplies from local design studio small.books.
8. Ceramics: The Indispensable Guide by Duncan Hooson & Amy Quinn
This workshop reference for ceramicists is a definitive survey of ceramics techniques and principles of design.

9. Modern in the Making: Post-War Craft and Design in BC by Daina Augaitis, Allan Collier, and Stephanie Rebick
Cataloguing the recent exhibition at the Vancouver Art Gallery, this publication covers a range of BC-based artists and artisans and focuses on their work from the 1940's through to the 1970's. It includes local favourites Jan and Helga Grove, Walter Dexter, and Carole Sabiston. 
Featured Image: The AGGV Reading List