The importance of family could not have been made clearer than at the last three Family Sundays at the Art Gallery. And what's more, we got to sample some delicious food! There's no surprise that nearly all cultures around the world celebrate family with food, because, let's face it, food just tastes better with family!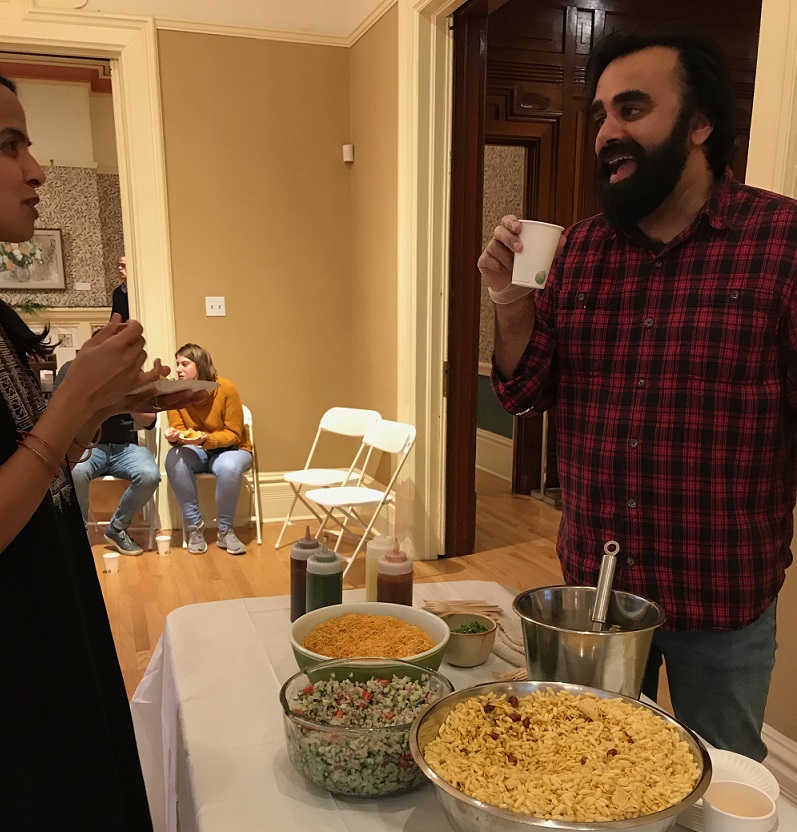 At December's Family Sunday, we were happy to welcome our guests, artist Farheen Haq and her son Cairo, as well as the CBC's Khalil Akhtar. Through art exploration, performance and food, our guests explored ideas about what it means to come "home". One of the highlights of the event was the sampling of traditional Pakistani foods, courtesy of Khalil who was more than thrilled to share his culture and his favourite nibbles. In the main room, Farheen Haq created a stunning installation with her signature medium of crushed-up brick and leafy sprigs on a circular canvas. Families were invited to help in the creation, as well as make their own.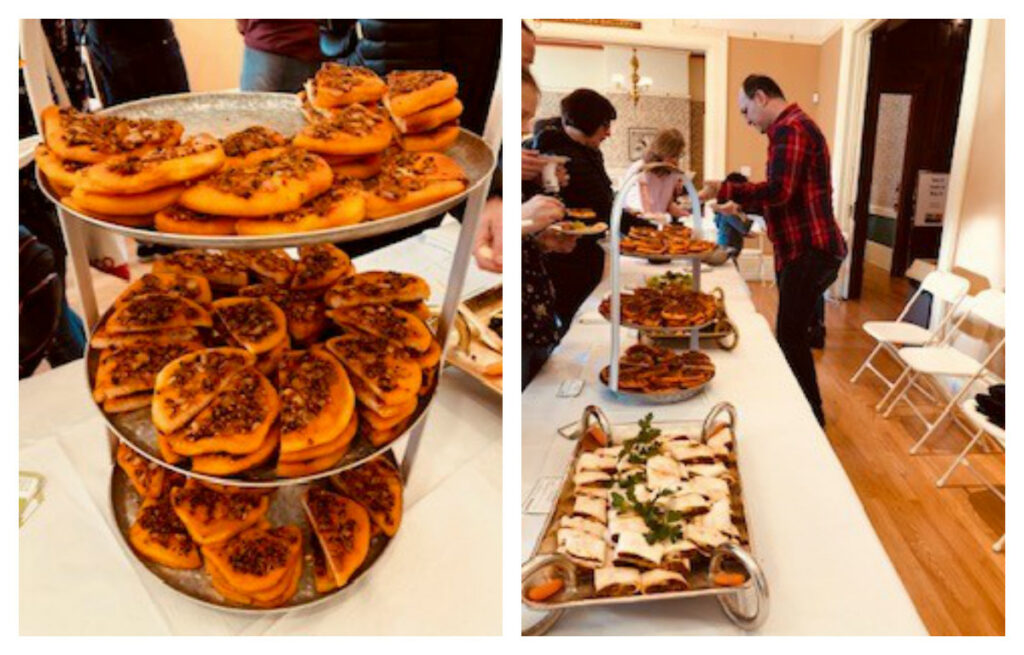 The themes of family, home and food were reiterated in February's Family Sunday which took place a day before the Family Day holiday in the province. Admission to the Gallery was free for the entire day thanks to the generous support of the Family Day grant, through the Province of British Columbia and the B.C. Museum Association.
This time, the special guests were the owners of local business Saraya Hot Bread. The husband and wife team of Ibrahim Hajibrahim and Ranim Khochkar created their food business soon after arriving in Victoria as refugees from Syria a few years ago. The name Saraya originates from Ranim's family's village. Gathering as an extended Family Sunday family, everyone delighted in tasting traditional Syrian foods, celebrating the different cultures in our community. Also present was Ibrahim's mother who joined us to share a crocheting activity. The food was made even more enticing by the music played by Syrian fiddle player Sari Alesh who entertained with songs from all genres, much to the delight of our guests, young and old!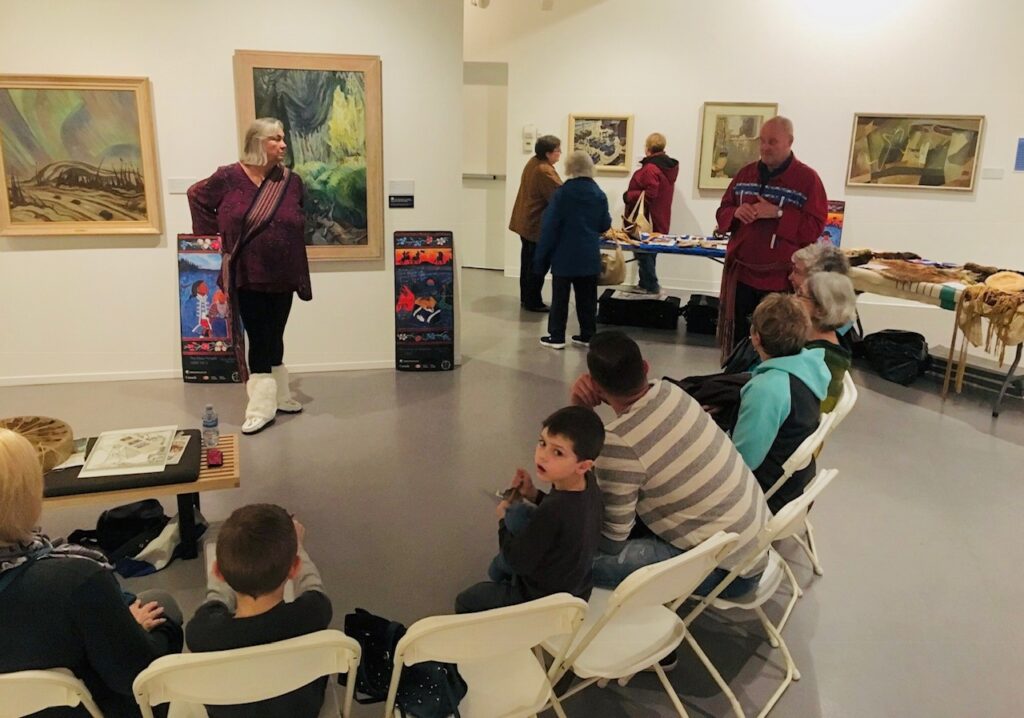 In January, the Art Gallery opened a new exhibition Unformable Things: Emily Carr and Some Canadian Modernists. With this new Emily Carr exhibition as an inspiration, the Family Sunday event was graced by special guest Fern Perkins, a descendant of Mary Bastian, a Salish laundry woman and her Anishinabé-Métis-Scot husband Alexander Ross. They were the first Métis family in Fort Victoria and on Vancouver Island, and they were the last owners of Ross Bay farm before the remnant of it became Ross Bay Cemetery, where Emily Carr is buried, a short distance from Mary and Alexander's graves. Fern's great-great-grandmother is immortalized as "Wash Mary" in stories by Emily Carr in two of her books, Klee Wyck and The Book of Small. At Family Sunday, Fern shared numerous interesting stories connected to Emily Carr and her Métis heritage, while her husband Mark displayed a range of Métis belongings such as beaver pelts, traditional sashes and belts, and books about the fur trade. As a craft activity, Fern showed participants how to weave friendship bracelets in the style and colours of the Métis tradition.
Family Sunday takes place on the third Sunday of the month. The next installment will happen on March 17, 2-4pm.
Featured above: Farheen Haq at work in December's Family Sunday