By Audrey Wang, AGGV Volunteer
Wandering along narrow Fan Tan Alley in Victoria's Chinatown, you might come across a nondescript door with the name "HOWARTH" on it. This was the artist Glenn Howarth's studio, where in 1987, he founded the Victoria Drawing Academy.
Born in Alberta in 1946, Howarth moved to Victoria in the 1960s and attended the University of Victoria, earning a Fine Arts degree in 1970. Working in a variety of media including oil, acrylic, charcoal and pencil, his works touched on a wide swathe of content, including figural paintings, landscapes, architecture, still-life, as well as marine and industrial scenes.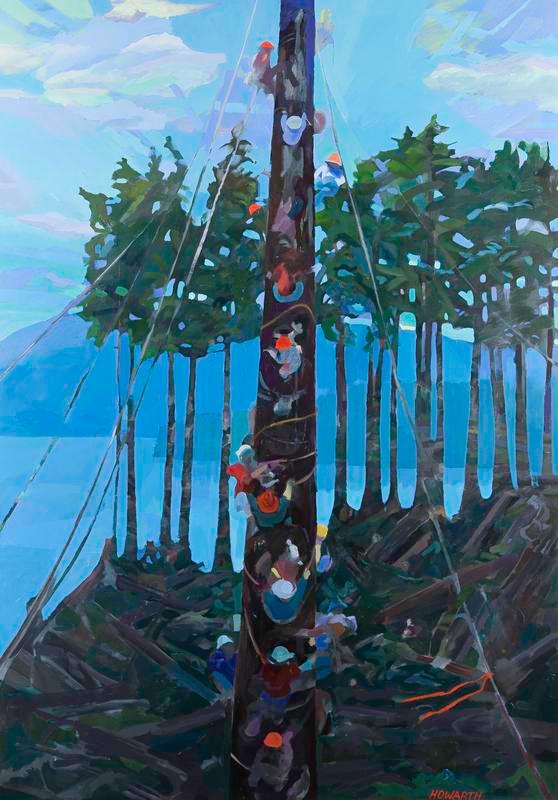 Howarth was a passionate educator. He wrote extensively about the artistic process and he taught courses at several prestigious art schools and universities across Canada, including his alma mater in Victoria. Opening his doors to students at his studio in Chinatown, an atmosphere of camaraderie was formed among the small group of artists who spent marathon drawing sessions in Howarth's academy. As an art educator, Howarth focussed on teaching process so that his students became great draughtsmen. This too is seen in the precision of his works.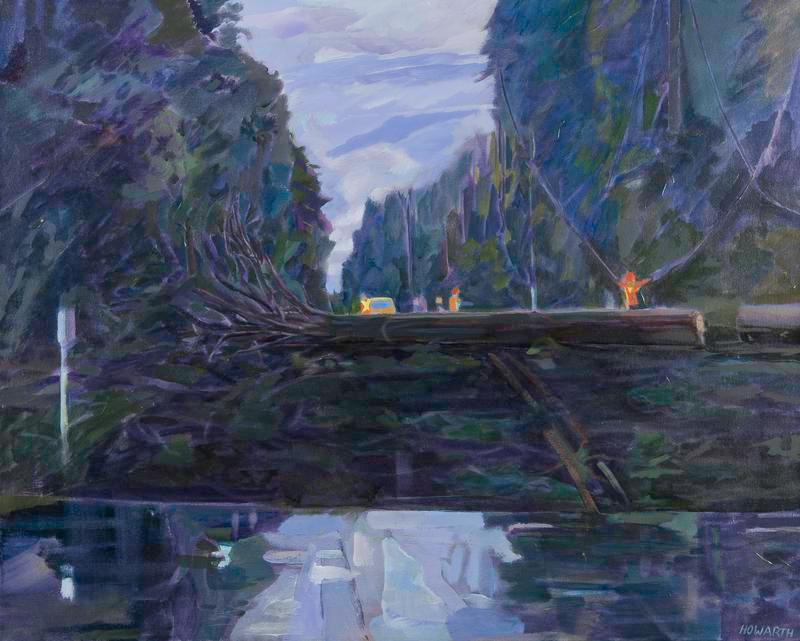 His subject-matter emerged out of seemingly mundane situations. Through the painting or drawing process, meaningful themes materialize from the ordinary images, leaving viewers with a thought-provoking reaction to his artworks. Howarth drew inspiration from the artist Francis Bacon (1909-1992), as evident from the feature image at the top of the page. The painting is sensual yet mystifying, akin to the dark psychological themes often associated with Bacon's portraits.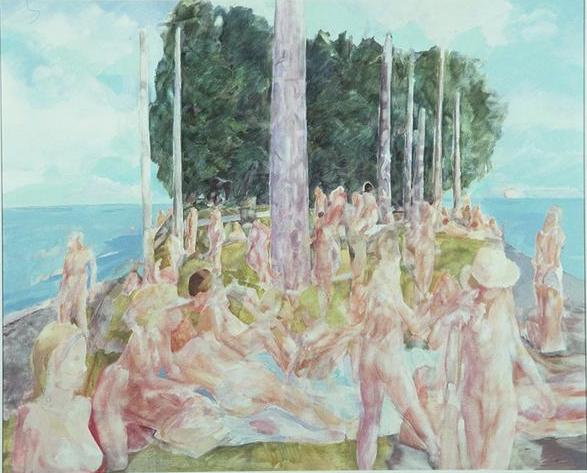 Glenn Howarth was an innovator far ahead of his times. In 1982, attached to the University of Victoria, he began working on computer graphics, creating encoded images that were displayed on television monitors via a peripheral known as a Telidon converter. The Canada government awarded Howarth with a National Research Council grant in 1983 and he represented Canada in the graphic arts section at the Sao Paulo Biennale that year. His creative focus and love for experimentation helped his innovative process of creating images through repeated layering with thousands of commands and keystrokes on the computer. However, after 2 years of working on the Telidon experiment, he grew dissatisfied with the limitations of technology then, and returned to painting in the mid-1980s.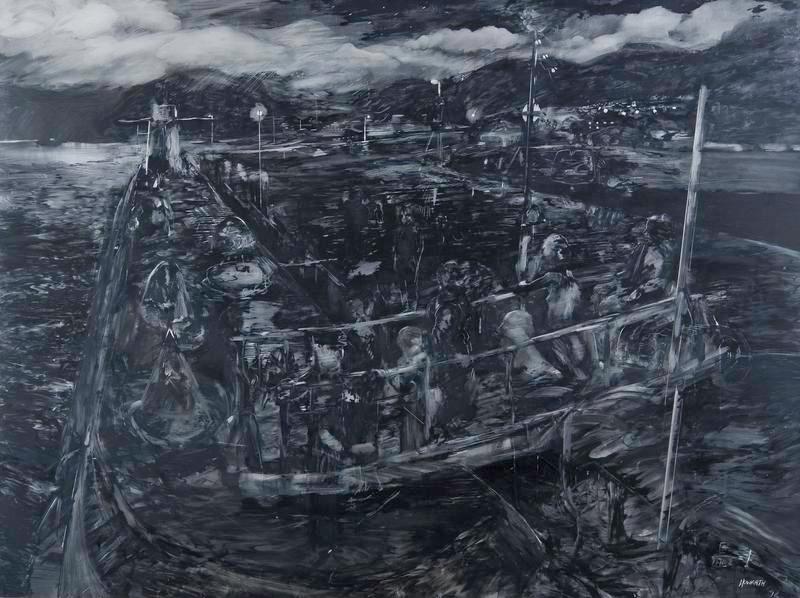 All was not lost – in 2015, a formal project by the University of Victoria began to restore the groundbreaking work that Howarth had begun 30 years earlier. With vast improvements to computer technology, Howarth's work could be viewed digitally on updated computing systems.
Feature image: Glenn Howarth (Canadian, 1946-2009) | Portrait of Sherry #3 | Oil | 149.5 x 181.2 cm. | Women's Committee Cultural Fund (1975.058.001)