Let's test your knowledge of music and art through works in the AGGV!
1. Cyril E. Power (1872-1951) was an English artist best known for his linocuts that depict movement and action, such as this one in the AGGV of a musical trio. Power is the pianist in the artwork, while the recorder player is Max Champion. The English-Canadian player of the viol da gamba is another well-known printmaking artist often associated with Power for their artistic partnership. Who is she?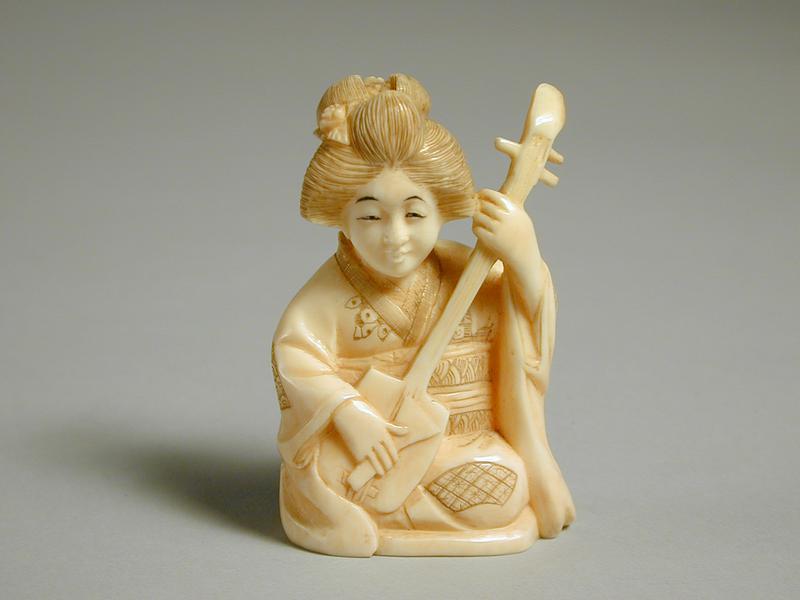 2. This traditional three-stringed instrument comes from Japan and is played with a plectrum called a bachi. It can be played solo or part of an ensemble. It can be an accompaniment to singing and to dramatic performances such as kabuki or banraku puppet theatre. What is the instrument called?
a. Sanshin
b. Shamisen
c. Biwa
d. Koto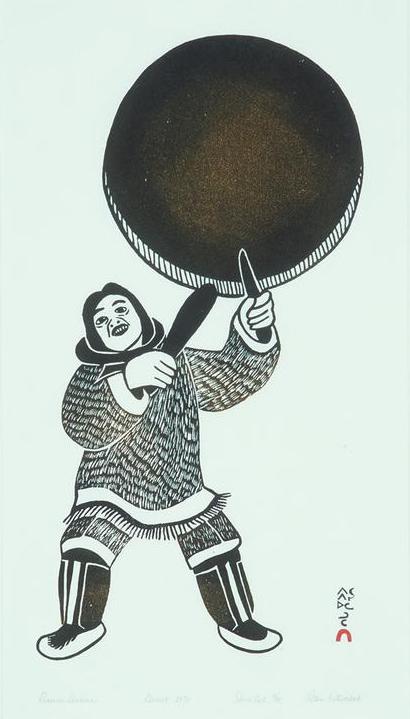 3. The stonecutters print by Peter Pitseolak (Inuit, 1902-1973) depicts a dancer with a qilaut, an Inuit ceremonial drum. What would have been the material stretched over the circular frame that makes the drum?
a. Caribou skin
b. Woven cloth
c. Whale skin
d. Reeds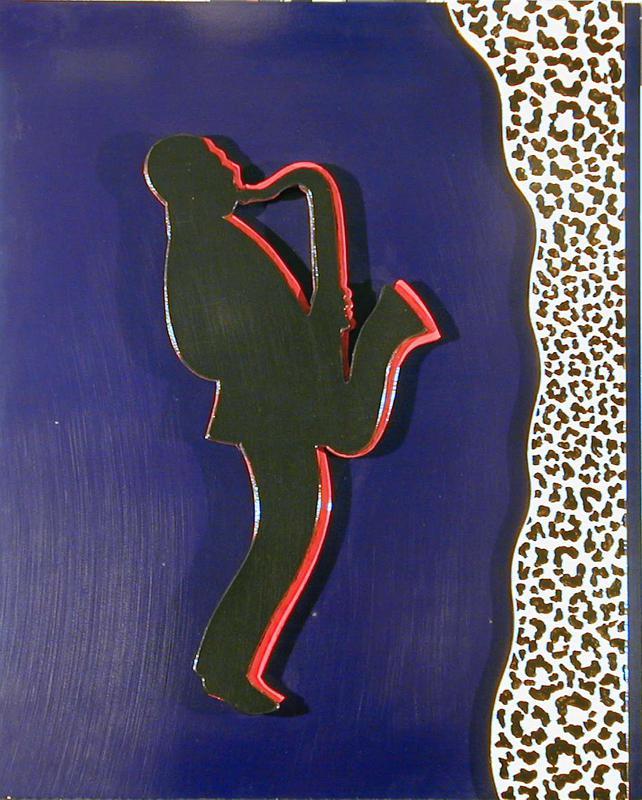 4. Name the jazz saxophone player whose nickname was "Bird".
a. Stan Getz
b. John Coltrane
c. Charlie Parker
d. Benny Carter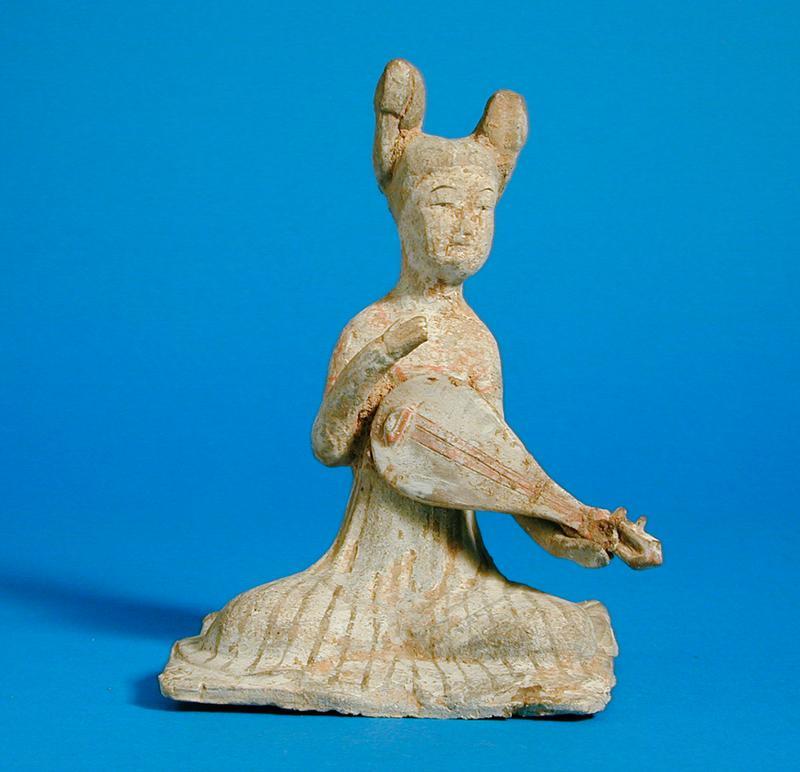 5. This Chinese Tang-dynasty pottery figure is part of a set of musicians that would have been buried in a tomb, so as to provide music and entertainment to the tomb occupant. What is the instrument in the figure's hands?
a. Guqin
b. Erhu
c. Guzheng
d. Pipa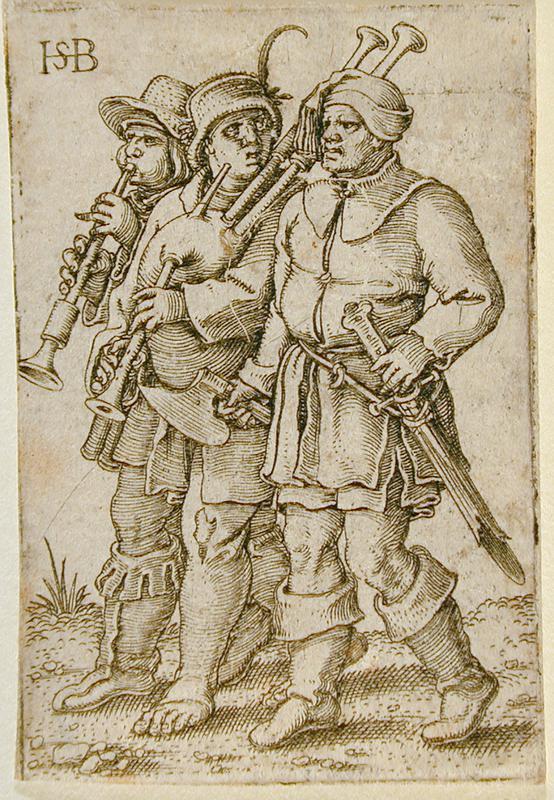 6. Bagpipes are most commonly associated with Scotland, but there are many varieties of bagpipes known throughout Europe and their origins have been often disputed. The engraving above depicts musicians in a wedding procession, with the player in the centre holding a set of bagpipes. What country of origin is this print?
7. The ink painting below depicts a traditional musical ensemble made up of mostly percussive instruments to accompany drama and dance performances in Java, Bali and Sundan in Indonesia. The traditions of this type of music was recognized as National Intangible Cultural Heritage of Indonesia by the Indonesian government in 2014. What is this type of music called?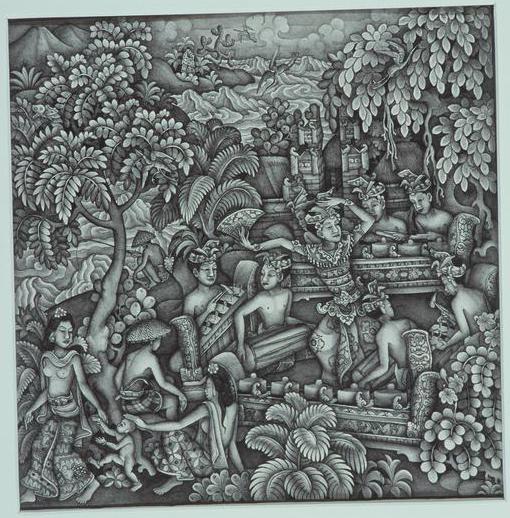 8. And lastly, the music instrument shown below is the Koto, the national instrument of Japan. An instrument of the zither family, it is plucked with three fingerpicks worn on the player's right hand. It is closely related to the Chinese Guzheng. The number of strings vary on different Koto according to the part it plays in an ensemble; for example, a 17-string Koto is needed to reach the bass range. How many strings does the most common type of Koto have?
a. 16
b. 15
c. 13
d. 10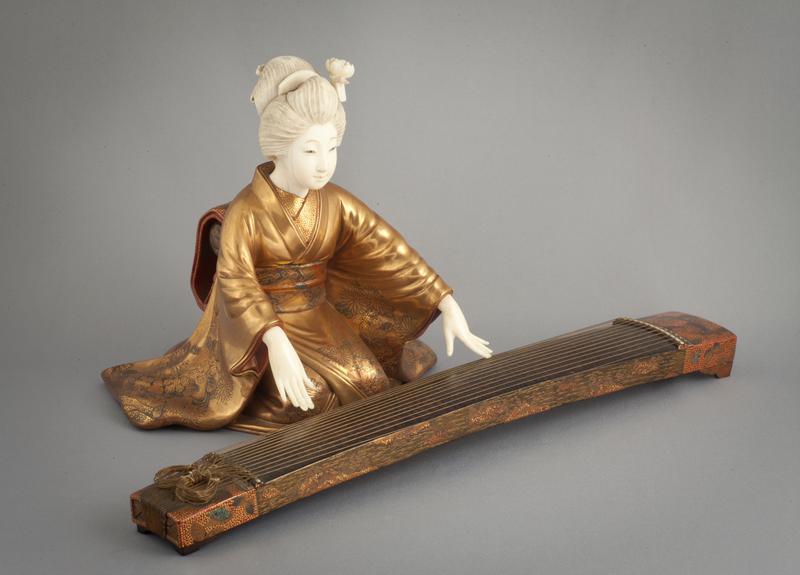 Answers:
1. Sybil Andrews
Cyril E. Power (British, 1872-1951) | The Trio (Cyril Power, piano, Sybil Andrews, viol da gamba, Max Champion, treble recorder) | linocut | 32.8 x 22.3 cm | European and General Purchase Funds (1994.044.001)
2. b – Shamisen
Bone Carving of Musician with Shamisen | Japanese, not dated | 7 x 4.5 x 2.6 cm | Estate of Patricia E. Crawford (1974.177.003)
3. a – Caribou skin
Peter Pitseolak (Inuit, 1902-1973) | Drum Dancer | 1970 | ink | 61 x 34.6 cm | Gwen Scott Estate (1982.021.016)
4. c – Charlie Parker
Eric Metcalfe (Canadian, b. 1940) | Sax Player | 1990 | acrylic, relief construction | Harold and Vera Mortimer-Lamb Fund (1994.014.001)
5. d – Pipa
Female Musician Tomb Figure | Chinese, 618-907 | 16.7 cm. high | Gift of Mrs. R.W. Finlayson (1987.028.001.4)
6. Germany
Hans Sebald Beham (German, 1500-1550) | The Wedding Procession – Musicians | engraving | Dr. Gustav and Marie Schilder Collection (1979.088.001)
7. Gamelan
Unknown Artist | The Gamelan Concert | Indonesian, 20th Century | Ink | Gift of Mrs. L. W. Henry (1964.128.001)
8. c -13 strings
Koto player with Koto | Japanese, not dated | wood; lacquer; ivory; mother-of-pearl | Fred and Isabel Pollard Collection (1965.101.001 a,b)