By Graham C. Braun and Jacob M. Engstrom, UVic Students
Graham and Jacob are undergraduate Honours students studying Greek and Roman Studies at the University of Victoria, both specializing in Greek archaeology. They are trench supervisors with the Eastern Boeotia Archaeological Project, UVic's archaeological excavation at ancient Eleon in Boeotia, Greece and are currently engaged in a study of the AGGV's lead votive figurines from the sanctuary of Artemis Orthia, near Sparta, in the region of Laconia, Greece. They first viewed the figurines while visiting the AGGV in 2018 during a visit with Dr. Trevor Van Damme and are carrying out a study of the assemblage's typological and chronological features.
The purpose of their study is to produce a complete catalogue of the figurines and make their presence in the AGGV known to the community of classical archaeologists. Laconian lead figurines are quite common, with more than one hundred thousand having been recovered in the region since excavations began in the early 20th century. They were so plentiful that many made their way out of Greece into the private collections of scholars and the hands of merchants and tourists. Evidently, some made it as far as Victoria. Graham and Jacob also intend to examine the AGGV's archival documents in order to clarify, as much as possible, the collections history of these particular examples.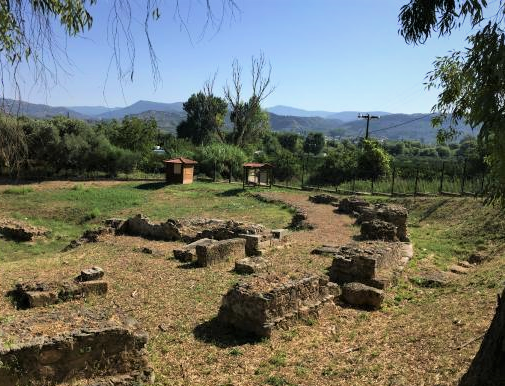 Upon a preliminary analysis of the figurines, Graham and Jacob suspect that the collection contains figurines representing various production phases ranging from the 7th–5th centuries BCE. Among the figural examples, warriors, women (possibly votaries or goddesses), and horses (including a winged example) are present. They believe that the collection will prove to produce an intriguing study and provide further comparanda for existing examples of Laconian figurines published elsewhere. It is their intention to publish their findings in Mouseion: Journal of the Classical Association of Canada.
They extend their thanks to the AGGV and UVic GRS department for their support in engaging with this material.