This Fall, the Art Gallery of Greater Victoria and the University of Victoria presents In the Present Moment: Buddhism, Contemporary Art and Social Practice A Research Convening.
This three day convening at the end of October is the first official event in Victoria to kick off a major multi-phase research and exhibition project titled In the Present Moment: Buddhism, Contemporary Art and Social Practice led by AGGV Curator, Haema Sivanesan. Research support is generously provided by The Robert H N Ho Family Foundation and the Andy Warhol Foundation for the Visual Arts.
This project takes an interdisciplinary approach to examining the impact of Buddhism on a history of contemporary art, and aspects of Modern Buddhism and its relationship to modern and contemporary art in North America. The research centres on artists who have drawn on Buddhism as a "methodology" of contemporary art practice, shifting the focus of inquiry from the art object to processes of artistic creation.
International artists who are significant to this history include, Mark Tobey, John Cage, Yoko Ono, Robert Filliou, Allan Kaprow, Pauline Oliveros, Marina Abramovic among numerous others. Canadian artists who are significant to this history include Nobuo Kubota, Jack Wise, Kalsang Dawa, Tomoyo Ihaya, Dylan Thomas, Chrysanne Stathacos.
 "Chrysanne Stathacos' Rose Mirror Mandala series (pictured above) draws on Tibetan Buddhist ideas of the mandala as a ritual mapping of time and space. Her mandalas engage the viewer's senses – visually and olfactorially – with the idea of impermanence. Chrysanne's use of mirrors refers to the oracle traditions of both her Greek heritage and Tibetan Buddhist practice. The Dalai Lama says that the primary role of the oracle in Tibetan Buddhism is to protect the Dharma and its practitioners." Haema Sivanesan, AGGV Curator.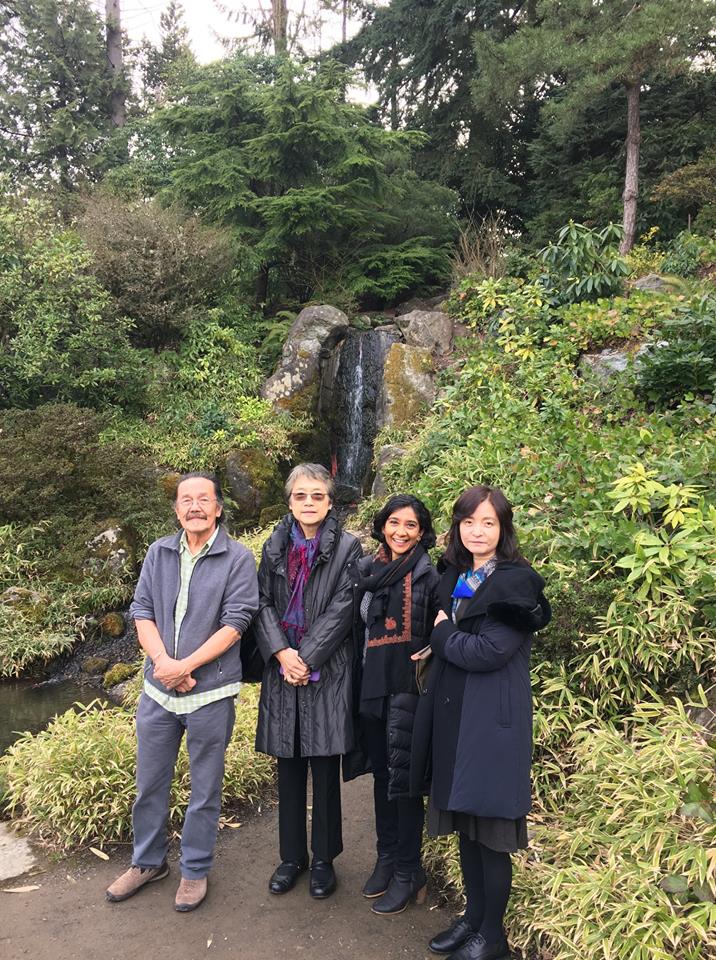 This convening brings together professional artists, practising Buddhists, and scholars from a range of disciplines to better understand Buddhist influences in contemporary art in North America. There are two events that are open to the public: October 25 a public lecture and performance by Kay Larsen (New York), and October 27 a public lecture with Suzanne Lacy (Los Angeles) and Jodie Evans (Los Angeles).
Follow the project by joining our facebook group created by Marina DiMaio, AGGV Curatorial Assistant.
Feature image: Chrysanne Stathacos, The Rose Mirror Mandala (of three reflections for HHDL) 2013, installation: mirror, flowers; dimensions variable, courtesy of the artist and The Breeder, Athens. Photo: Matthias Herrmann