By Audrey Wang, AGGV Volunteer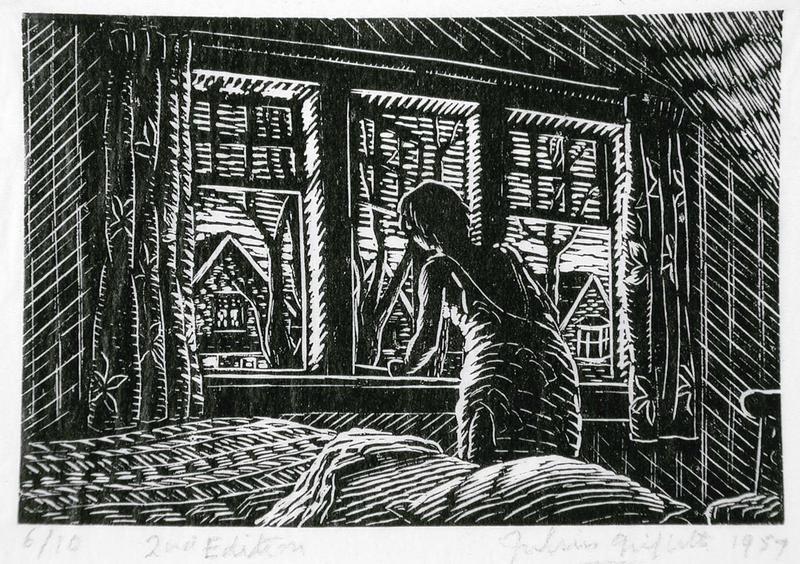 This past Spring, during a time when, typically, the outdoors is celebrated for the rejuvenation of life after winter, much of humanity spent it indoors, under government lockdown orders to shelter from the unseen enemy of COVID-19. Our homes became our refuge and safe place. But we didn't just see the inside of our own homes; we also glimpsed into the homes of other people – our work colleagues and clients, classmates, students, and friends – thanks to the new norm of daily life executed through Zoom and other video conferencing platforms. We even got a rare insight into how celebrities lived, as they livestreamed performances from their kitchens and living rooms.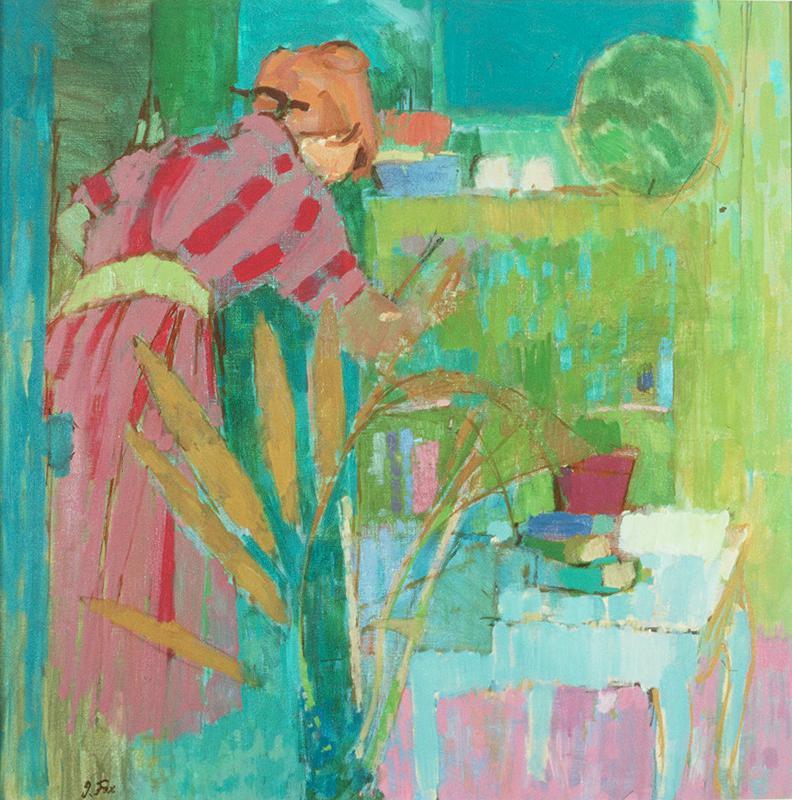 The private sphere of domesticity, both as a place of escape and also as a prison, has been rendered through art history. In the seventeenth century, the Dutch Renaissance saw a movement away from large-scale paintings of epic battles, religious scenes and regalia, towards the more intimist paintings of domestic interiors. The figures in these domestic scenes carry on with their chores, rarely looking out at the viewer who feels like an intruder about to break the reverie of the subject. The lives of ordinary people, henceforth, proved to be the focus on realism in literature and painting.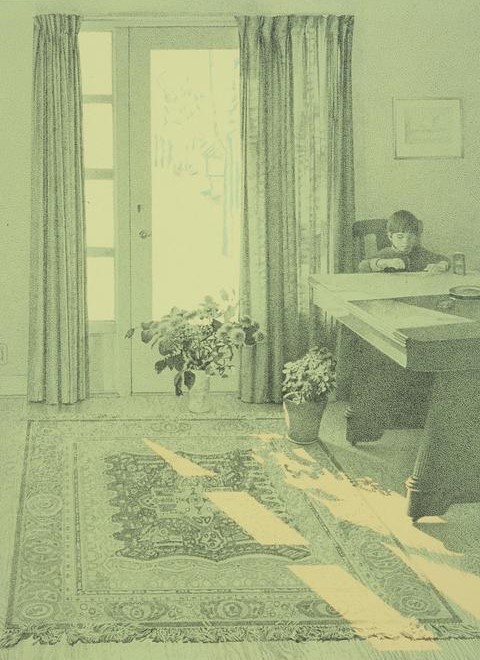 While the scenes of domestic interiors might appear peaceful and lacking in melodrama, European paintings from the late nineteenth and early twentieth centuries expanded the genre into the realm of the consciousness of rooms. Pierre Bonnard's (1867-1947) portraits of his muse and wife, Marthe, play with the pictorial space. Marthe is rarely centred on the canvas, but appears along the edge or awkwardly truncated in the corner. The painting is a snapshot of the moment the artist/viewer enters the room.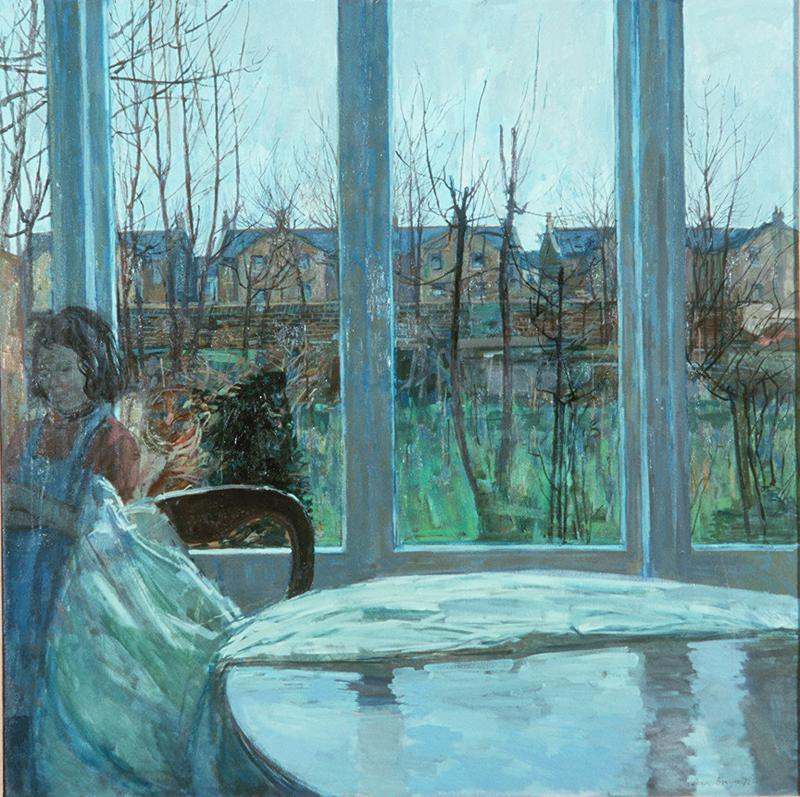 As we confine ourselves, either singly, as a couple or as a family, in the rooms of our homes, the scenes project things spoken and unspoken, the items left behind symbolic of the goings-on behind closed doors. What can we extrapolate from the interior scenes of artworks we have chosen here from the AGGV's collection? Do they reflect our lives during the month of April? Or perhaps, they are to be enjoyed for what they are, snapshots of our lives, pre- and post-pandemic.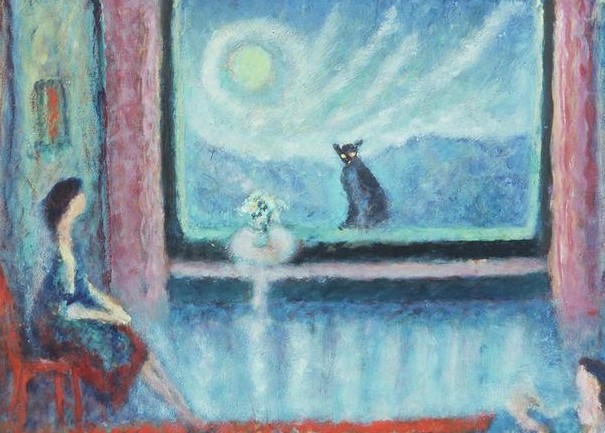 Feature image: Pegi Nicol MacLeod (Canadian, 1904 – 1949) | Eric Brown At Home | 1926 | Oil | 30.3 x 36.1 cm | Gift of Mrs. F. Maud Brown (1955.010.001)