Jaimie Isaac, AGGV's Chief Curator, is focused on expanding AGGV exhibitions to support and hold space for many voices, experiences, and perspectives. She aims to create a trajectory of inclusiveness, regional reciprocity, and relevance within interdisciplinary practices. As we examine art and artists in our collection and in our exhibitions, Issac's vision is to create interesting, new, and important conversations that encourage contemporary thought.
We are so pleased to present Adorned, a group exhibition that presents ways and wills to be adorned and embellished with cultural traditions and a forecast of futurisms. The works exhibited in Adorned will present style and identity beyond aesthetics and beauty, exploring cultural expressions, histories, futurisms, and materiality.
Mavericks of design and radical thinking, the artists featured in Adorned convey knowledge of material to weave, rethink, reshape, remix, collect, collage, splice and mend to produce original works of art in fashion. The fast-fashion garment industry's impact is significant; clothing waste and pollution are a reality, considering sustainably sourced and produced fashion is environmentally, socially, and politically apropos.
"Fashion combines craft, design, and creativity and has long been associated with cultures and identity. What interests me in this presentation is material connection and diving deeper into understanding process as well as forecasting future fashions in culture." – Jaimie Isaac.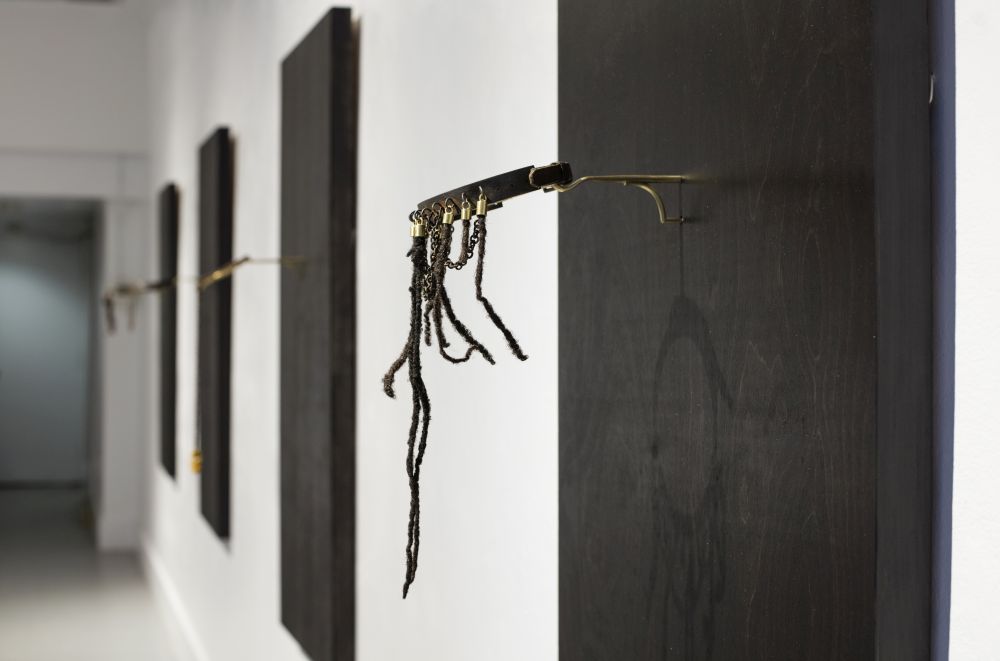 Adorned features works by Canadian artists; Dana Claxton, Karin Jones, Adeyemi Adegbesan, Sho Sho Esquiro, Atelier COĪN by Cameron Ray Lizotte, Meghann O'Brien, FarLee Mowat, Simranpreet Anand, Ay Lelum: The Good House of Design and Simranpreet Anand. In addition, historical items from the AGGV collection are included.
Keep an eye out for exciting programs in conjunction with Adorned such as hands-on workshops exploring beading, weaving, dying and mending. We will involve interdisciplinary artists and community in various ways to engage with the exhibition so stay tuned for evolving films from various artists in the theatre.
Please join us on June 10 from 6-9pm for the Adorned Opening Celebration!
Exhibition runs from June 11 – November 20, 2022. Curated by AGGV Chief Curator, Jaimie Isaac.
Feature image: Adeyemi Adegbesan, When the Fam Lose Faith, Hold Them Up (2020).