1. What is snuff? Snuff is powdered tobacco, used in China during the Qing Dynasty (1644-1911) for medicinal purposes.
2. Snuff bottles are small, designed to fit into the palm of the hand, and easily carried on your person.
3. Chinese snuff bottles are made in a multitude of materials. These include porcelain, glass, metal, jade, agate, lapis lazuli, chalcedony, crystal, ivory, amber, and many other types of hard stone, wood and organic material.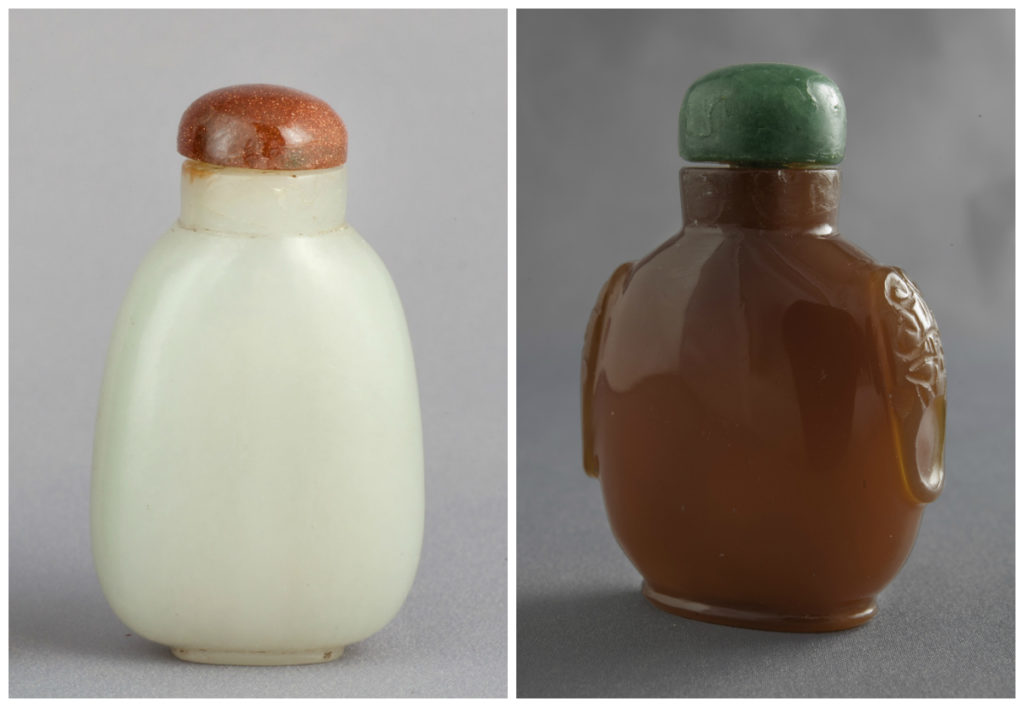 4. Each snuff bottle comes with a stopper, either in a matching material or carved from stone in a contrasting colour. The stopper is fitted with a piece of cork and attached with a tiny spoon made of bone, ivory or metal.
5. In spite of their small size, snuff bottles are intricately decorated in a wide variety of styles. On glazed porcelain, glass and enamelled metal, the designs are painted. On other materials such as stone and crystal, fine carving adds decoration and texture. In some cases, no embellishment is needed as the finest natural material has been used.
6. Decorations on these tiny snuff bottles may include landscapes, portraits, calligraphy, naturalistic renderings of flora and fauna, and auspicious Chinese symbols (as in the hornbill example below).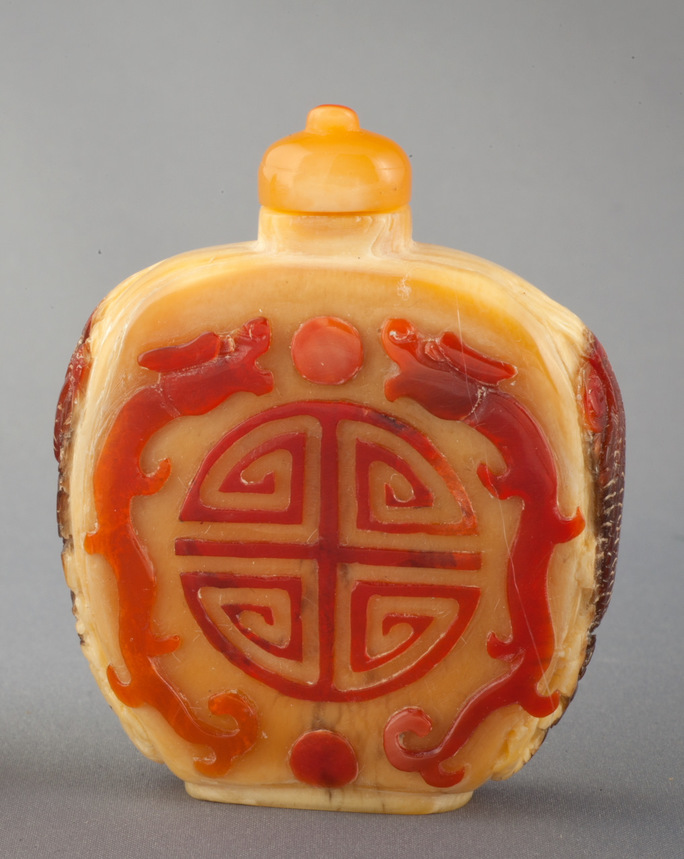 7. Perhaps the most stunning snuff bottles are the "inside painting" glass or crystal examples which are exceptional for the immense level of skill required to produce. In the example from the AGGV (pictured above), a tiny brush with only a few fine hairs is inserted into the narrow mouth of the bottle, and a naturalistic portrait is painstakingly painted from the inside of the bottle. Beside the portrait and on the reverse of the bottle, inscriptions in fine running script give the identity of the sitter and relevant dates.
8. Some of the finest examples of snuff bottles are those used by the Qing imperial family. These would have had reign marks inscribed on the underside of the bottle.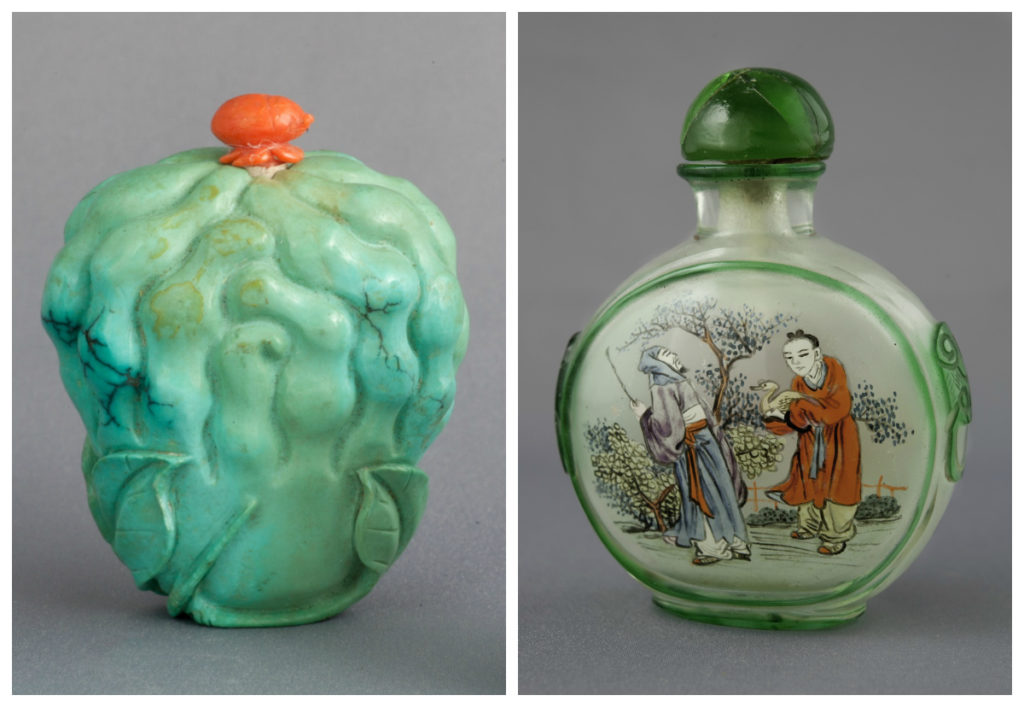 9. The International Chinese Snuff Bottle Society brings together snuff bottle collectors and enthusiasts from around the world. The ICSBS produces scholarly journals and holds annual Snuff Bottle Conventions in a different location around the world. For more information, see the ICSBS website.
10. A world auction record for a Chinese snuff bottle was set in November 2011 at Bonham's Hong Kong, where a fine 18th-century imperial enamel-painted glass bottle was sold for Hong Kong dollars 25.3 million (approximately Canadian dollars 4.08 million).
Feature image (top): Clear glass snuff bottle with interior painting of a bearded man and an inscription on obverse | Chinese, 20th century | 7.6 cm. height | Gift of Mr. Syd Hoare
SaveSave
SaveSave
SaveSave