By John Manson, Gallery Shop Coordinator

The theme for this quarter's reading list is The Passage of Time. Summer passed by rapidly, and now we find ourselves in September, which always marks a time of change. These books, all available in the Gallery Shop, incorporate subject matter related to time or change in different ways. The reading list includes books that question how history is recorded and told, lost and forgotten stories, and discussions of the role of time and memory in the artistic process. We pair each reading list with an item from the shop. For the time-themed reading list, what better item than a calendar? This year, the AGGV Gallery Associates have designed and produced a 2022 Calendar (see image below) to celebrate 70 years of this volunteer fundraising committee. The images in this beautiful calendar are all pieces in our collection that were donated by AGGV associates or acquired with funds they raised. The calendar is available in the shop and at the front desk ($22 plus tax). To have your copies of the calendar set aside for you, email John Manson: jmanson@aggv.ca.
THE PASSAGE OF TIME READING LIST: 
1. He Who Dreams (Melanie Florence)
A young-adult novel about a young man learning to balance his responsibilities and embracing his Irish and Cree heritage.

2. Growing Pains (Emily Carr)
Carr's autobiography structured as a series of vignettes about her early life, family, and artistic training.

3. Howie Tsui: Retainers of Anarchy (eds. Diana Freundl, Michelle S. Gewurtz and Michelle Jacques)
The exhibition catalogue for a show currently on display at the AGGV with essays weaving together culture, politics, history, and martial arts.

4. The Life and Art of Harry and Jessie Webb (Adrienne Brown)
From the Unheralded Artists of BC Series, this title looks at two multi-disciplinary artists involved in the Vancouver arts scene in the 1950's.
5. Inside Chinatown (Robert Amos and Kileasa Wong)
A photo-based celebration (with text in both English and Chinese) of the buildings, people, and history of Victoria's Chinatown.

6. The Roots of Culture, The Power of Art (Monica Gattinger)
A look at the first sixty years of the Canada Council for the Arts, their vision, their goals, and their accomplishments.

7. Hokusai: A Graphic Biography (Giuseppe Latanza and Francesco Matteuzzi)
The story of this revered artist from Edo-period Japan told in an exciting graphic novel format.

8. Picking Up the Pieces (Carey Newman and Kirstie Hudson)
An important read documenting the making of Carey Newman's Witness Blanket which is a living work of art including hundreds of items collected from residential schools across Canada.

9.Unsettling Native Art Histories on the Northwest Coast (eds. Kathryn Bunn-Marcuse and Aldona Jonaitis)
A critical examination of how Indigenous Northwest Coast art is studied, with a focus on bringing forward Indigenous voices.

10. Anthropocene (Edward Burtynsky, Jennifer Baichwal, and Nick de Pencier)
The exhibition catalogue for an AGO show, this work takes a geological lens to look at the massive and irreversible impact of humans on Earth over time.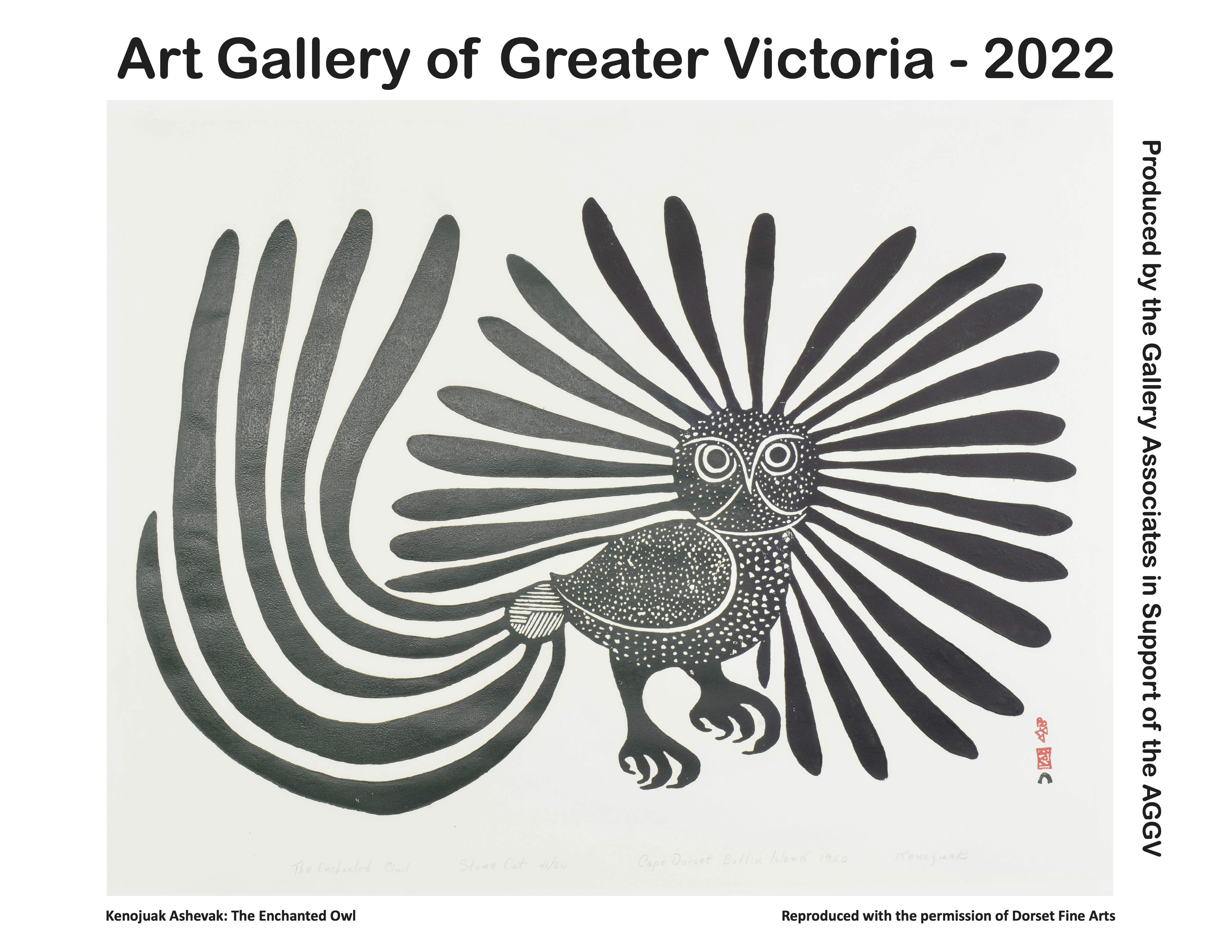 The 2022 AGGV Calendar, designed and produced by the Gallery Associates 
Special thanks to the Gallery Associates Calendar 2021 sponsors: 
Featured Image: The Passage of Time Reading List.