Supernatural: Art, Technology and the Forest takes the viewer into an immersive experience of the forest and its trees through the wonders of modern photography, video and digital art. The pairing of nature and digital technology may seem incongruous at first, but the exhibition explores new ways of viewing the forest It shows how photography and camera-based technologies can shape our idea and understanding of the forest.
The artists in the exhibition use photography and film, together with computer-generated imaging and 3D technologies to suggest the need for a new approach to our relationship with the trees. Eight artists and one artistic collaboration are featured in Supernatural – Ayumi Goto and Sandra Semchuk, Mike Andrew Mclean, Kelly Richardson, Carol Sawyer, Trudi Lynn Smith, Dan Siney, Leila Sujir and Ian Wallace.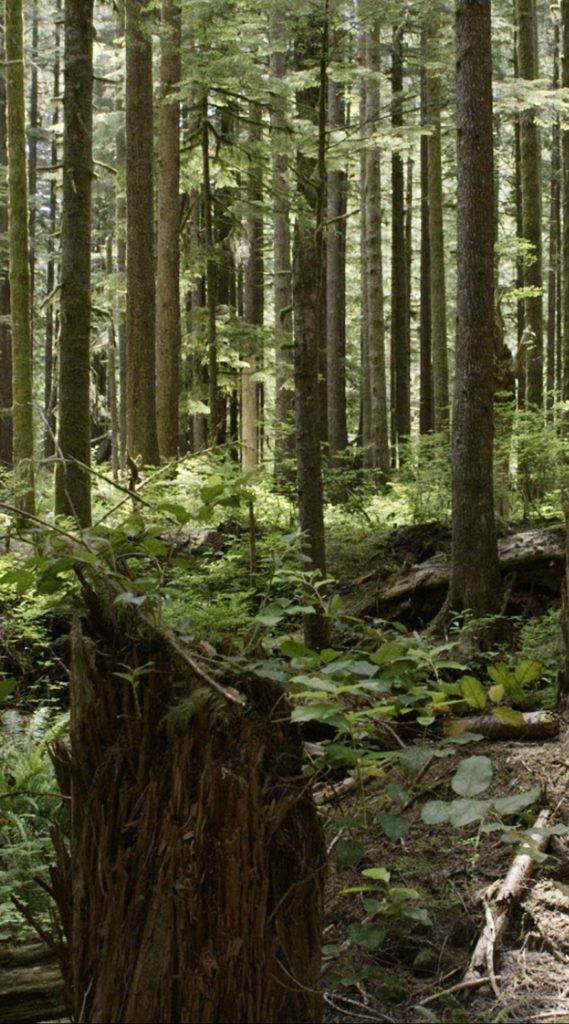 The exhibition explores how artists working in the realm of photo and video art are showing us new ways to look at the forest, expanding our understanding of forest environments in surprising and significant ways.

– Haema Sivanesan, AGGV Curator
Each of these artists presents us with a different viewpoint. Mike Mclean captures the modern transitions (and metamorphosis) of Jordan River on Vancouver Island, due to its earthquake-zone location.
Kelly Richardson's video featuring holographic "ghost" trees in a lunar-type landscape is simultaneously eerie and beautiful. The glitching effect of the trees adds to the science fiction feeling of the project.
Carol Sawyer presents a digital video of Wood Work that depicts historic Vancouver-area logging activity, "like a memory of the land".


Sandra Semchuk makes large photographic prints and draws on various cultural and spiritual modalities – including ritualized gesture, sound, chanting and dialogue – to recognize the dignity of the trees.
Dan Siney's work records the anthropomorphism of the stumps still evident in the forest as residue of colonial logging.
Trudi Lynn Smith hand-built old-style bellows cameras to observe what washes up to become part of shoreline ecology. Using the example of Dallas Road in Victoria, she describes the washed-up material as "fugitive forests".
Leila Sujir uses large-format IMAX cameras to create Forest Breath, which records and expands an instant in the Walbran Forest.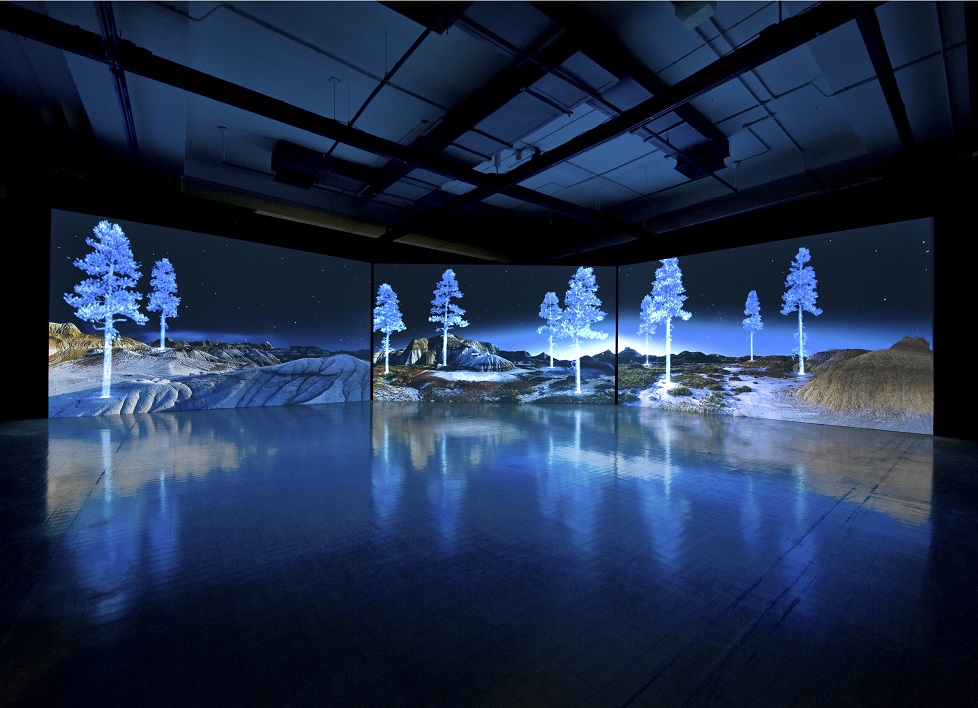 Ian Wallace's seminal work, Clayoquot Protest (August 9, 1993) depicts "the largest mass act of civil disobedience by the middle class in Canada". Wallace has used photography to evaluate the drama of history painting.
Featured image: Trudi Lynn Smith | Breath Camera – prototype 1 (2015 – ongoing), documentation of the camera being used in field-based research into contested territories/burned landscapes | 2016 | Darkcloth (velvet and cotton), hand built camera (suede, bellows, optical lenses, screen material) | Courtesy of the Artist
Supernatural: Art Technology and the Forest | May 19, 2018 – September 3, 2018 | Curated by Haema Sivanesan | Founders, Drury, Centennial, Ker and Lab Galleries