Our art terminology article this quarter continues with the theme of the current exhibition, "Blue and White".
1. Arita
Arita ware is a broad term used to describe the Japanese porcelains made in the area around the town of Arita in the northwestern part of Kyushu island. It was here that the large majority of early Japanese export porcelain was made. The name Arita ware also refers to the blue and white porcelain that was made in the Chinese style.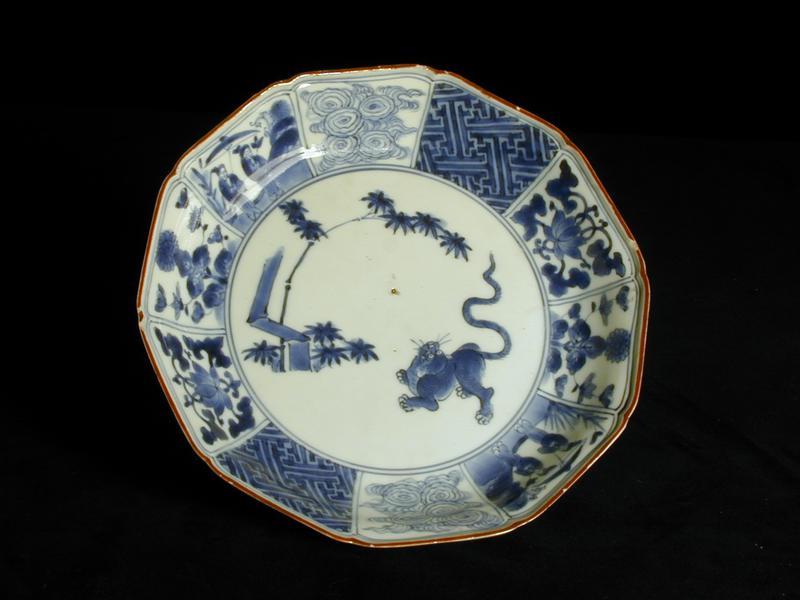 2. Cavetto
The cavetto is a concave moulding that it approximately equivalent to a quarter circle in profile. In ceramics, the cavetto refers to the rounded inner side of a dish, between the central medallion and the mouth rim. On the Ming dynasty dish illustrated below, the cavetto is painted with a continuous scene of a lotus pond.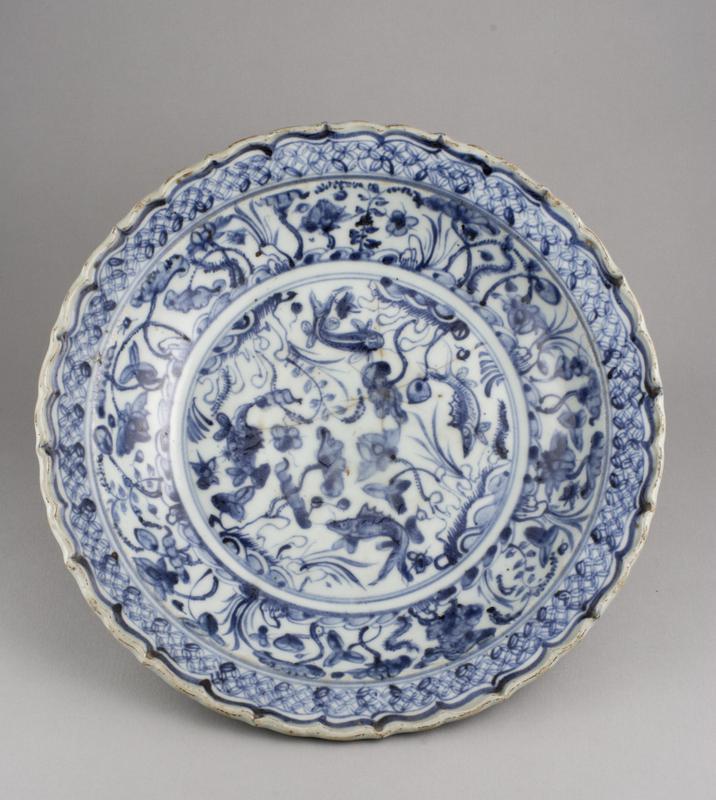 3. Delftware
Delftware is the general term for the tin-glazed blue and white ceramics made in the Dutch town of Delft, a major production centre. Although the term is geographic, it is also used to refer to similar types of pottery, so you may also come across the name English delftware. Delftware was developed to imitate Chinese blue and white, and to fulfill the great demand for this type of tableware. In the 17th and 18th century, delftware was a booming industry in the Netherlands, producing flatware, vases, figurines, tiles and other ornamental vessels.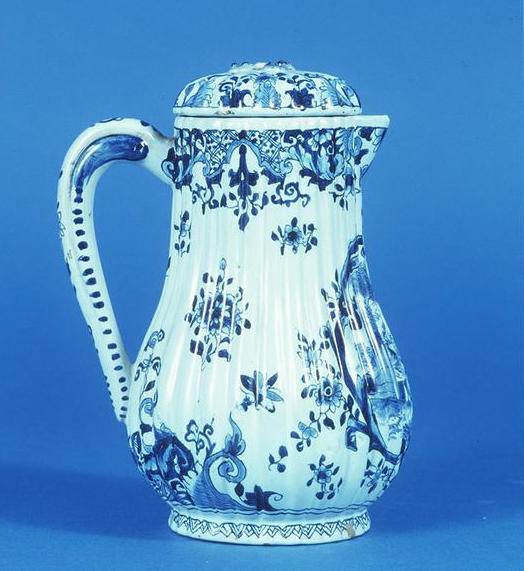 4. Klapmutsen
The klapmutsen was a Dutch shape of bowl that was absorbed into the Chinese repertoire in the late 16th century in conjunction with the development of Kraak ware. It refers to a deep bowl with a wide flattened rim (see below). Before the appearance of the klapmutsen, the rims of Chinese bowls were vertical. One explanation for the necessity of this shape is that the long-handled metal spoons used by the Europeans would not sit well in high-walled Chinese bowls, so a different type of bowl was required to suit European eating habits. In terms of decoration, the klapmutsen did not differ greatly from other Kraak plates.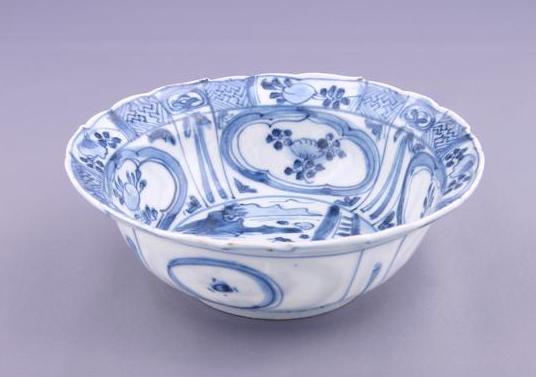 5. Qingbai
Qingbai is regarded as the predecessor of blue and white porcelain. The name qingbai translates as "blue white", a descriptive of the colour of the glaze. Qingbai wares were made in Jingdezhen in Jiangxi province, the region that was to become the most important porcelain producing area in China. Kaolin clay was obtained from nearby mountains, and it produced a pure white body which was then covered with a transparent glaze with an icy blue tinge. This formed the ideal setting for underglaze blue painting, and the rest is history.