By Audrey Wang, AGGV Volunteer
NFTs are disrupting the art market and the way we see art. Crypto art and its trading platform of blockchains as Non-Fungible Tokens are together creating an art movement at this very moment, whether we're on board with it or not.
On a recent visit to Singapore, I attended Singapore Art Week 2022 (SAW 2022) which included a space devoted to crypto art – digital art by Asian and Asia-based artists who have minted their works on the blockchain. Curated by Crypto Art Week Asia, what was evident in this collection is the formation of an artist community supported by blockchain, in this case, Tezos.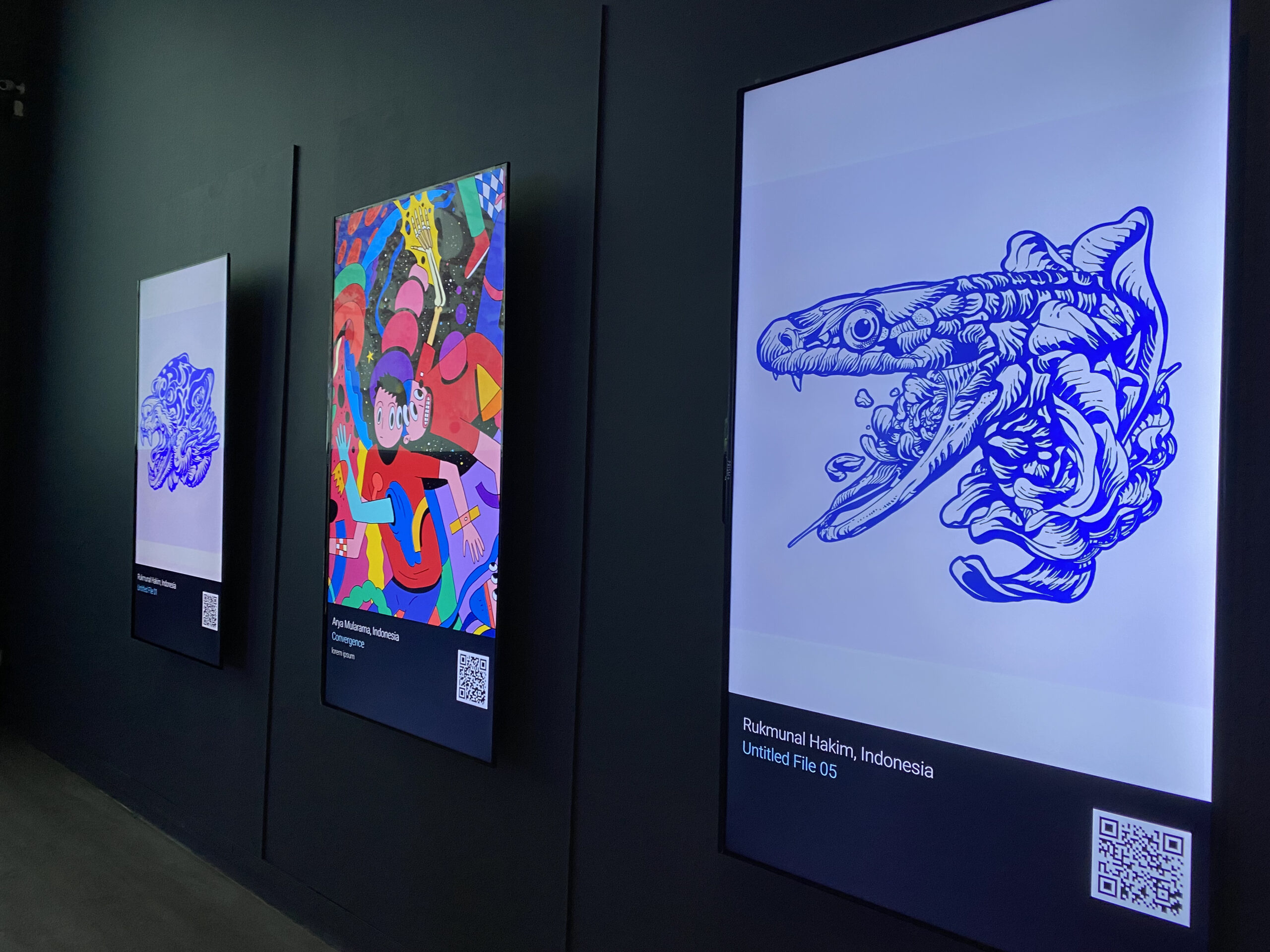 I admit to having been a skeptic about crypto art, more from a lack of understanding about the platform than a non appreciation of the artworks. Speaking to the artists, organizers and other fair-goers present, there was a palpable sense of excitement and enthusiasm for the accessibility to art in the digital format empowered by blockchain technology. So, I felt the need to better delve into this new form of art market trade to get a grasp on how crypto is changing the landscape of art making and transacting.
Let's start by breaking down the techno mumbo-jumbo. What is an NFT? How does it work? In digital art, a non-fungible token means that embedded in that pixellated jpeg or meme or gif or musical composition, is a unique, non-interchangeable unit of data stored in a digital ledger that uses blockchain technology to establish proof of ownership. In short, NFTs are collectible digital assets that hold value, not unlike how a physical artwork, such as a painting or a sculpture, holds value.
Why are NFTs valuable? I see value in it in the monetary sense, as well as for the future space for digital in the history of art. The ease at which digital artworks can be copied and reproduced with a few clicks of the mouse demonstrates the instability of digital art as a transact-able asset. Photographs and digital works are reproduced daily without so much as a mention or credit to their creators. With NFTs, an "original" stamp and a monetary value is assigned to the artwork, as well as proof of ownership when the artwork in question is traded. This leads us to the creation of whole new economy in the art market. NFT marketplaces directly links digital art and content creators with buyers and collectors of those works, essentially cutting out the expensive go-between and making this a very accessible market for both buyers and sellers.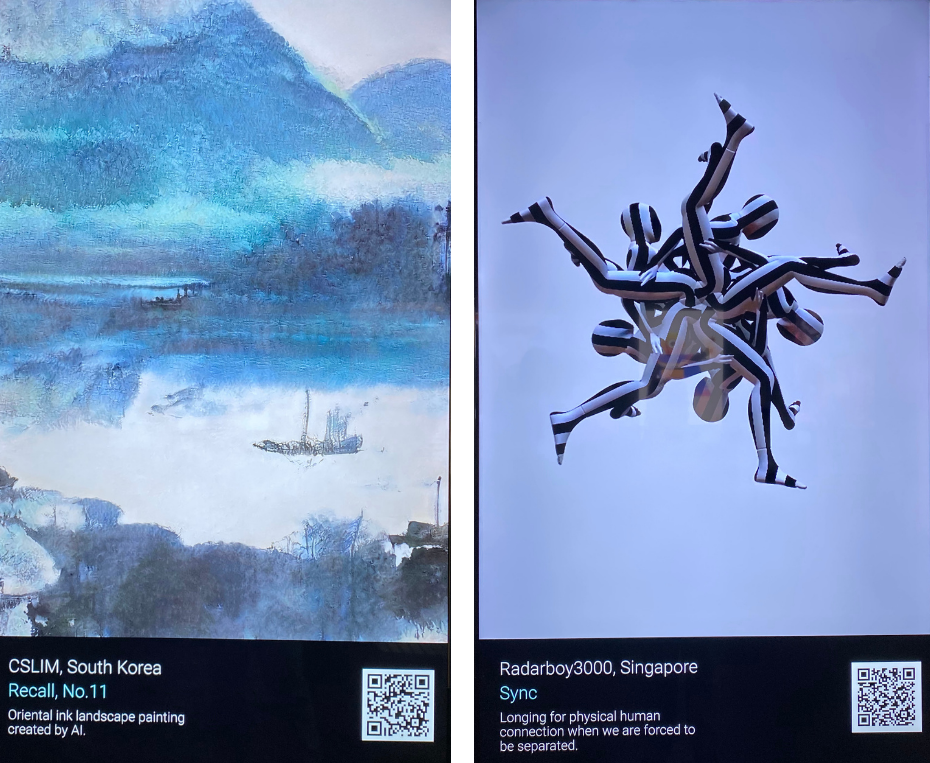 How does the minting process work for digital art? When an NFT is minted – the digital artwork becomes part of the blockchain – value for the artwork is established. The artwork (or whatever content besides art) is authenticated with all the information about it, certifying a unique and single owner, and no risk of copying. This works to the advantage of the artist, eliminating copyright issues that comes with the territory in digital art. The other main incentive for artists is royalties. When the artwork is resold, the artist will receive resale rights in the form of royalties that can range between 2.5 and 10 per cent.
The gathering of artists, collectors and viewers at SAW 2022, all masked as per Singapore's Covid-19 protocols, impressed upon me an inclusive society of art and tech enthusiasts. Young artists from all over Asia who may not otherwise have had the opportunity to exhibit their works or find buyers, especially during the Covid years of limited travel and movement, have found a platform to showcase their works, and earn from it. They may not attain the cult status of Cryptopunks or Beeple, but the possibilities for the future in the digital art market are endless.
Images: Installation view of Crypto Art Week Asia (Singapore Art Week 2022). Photos by Audrey Wang.