by John Manson, Gallery Shop Coordinator
The theme of the Gallery Shop Reading List this quarter is Collecting and Connecting. It is inspired by a new book of essays co-produced by the AGGV and the Mackenzie Art Gallery: Anthony Thorn, For the Honour of the Art which celebrates this artist, his view on art, and his accomplishments.
The ten books on the December reading list are available in the Gallery Shop and reflect some of the themes covered in this publication including observations on art collecting, notions of community, and the power of art. We pair each reading list with an item from the shop. For this month, the pairing is with beaded earrings by Inuk, Haitian, and Taino artist Siku Allooloo (an artist and co-curator featured in our Woven In: Indigenous Women's Activism and Media exhibition. In Siku's own words, these earrings made of sealskin and delica beads "reference Sedna – the Inuit deity who rules the sea and created all of the sea life in the arctic. In relation to Woven In, my mother and her best friend/co-editor at Indigena (which is featured in the exhibition) would be each other earrings as an expression of their sisterhood, love and strength."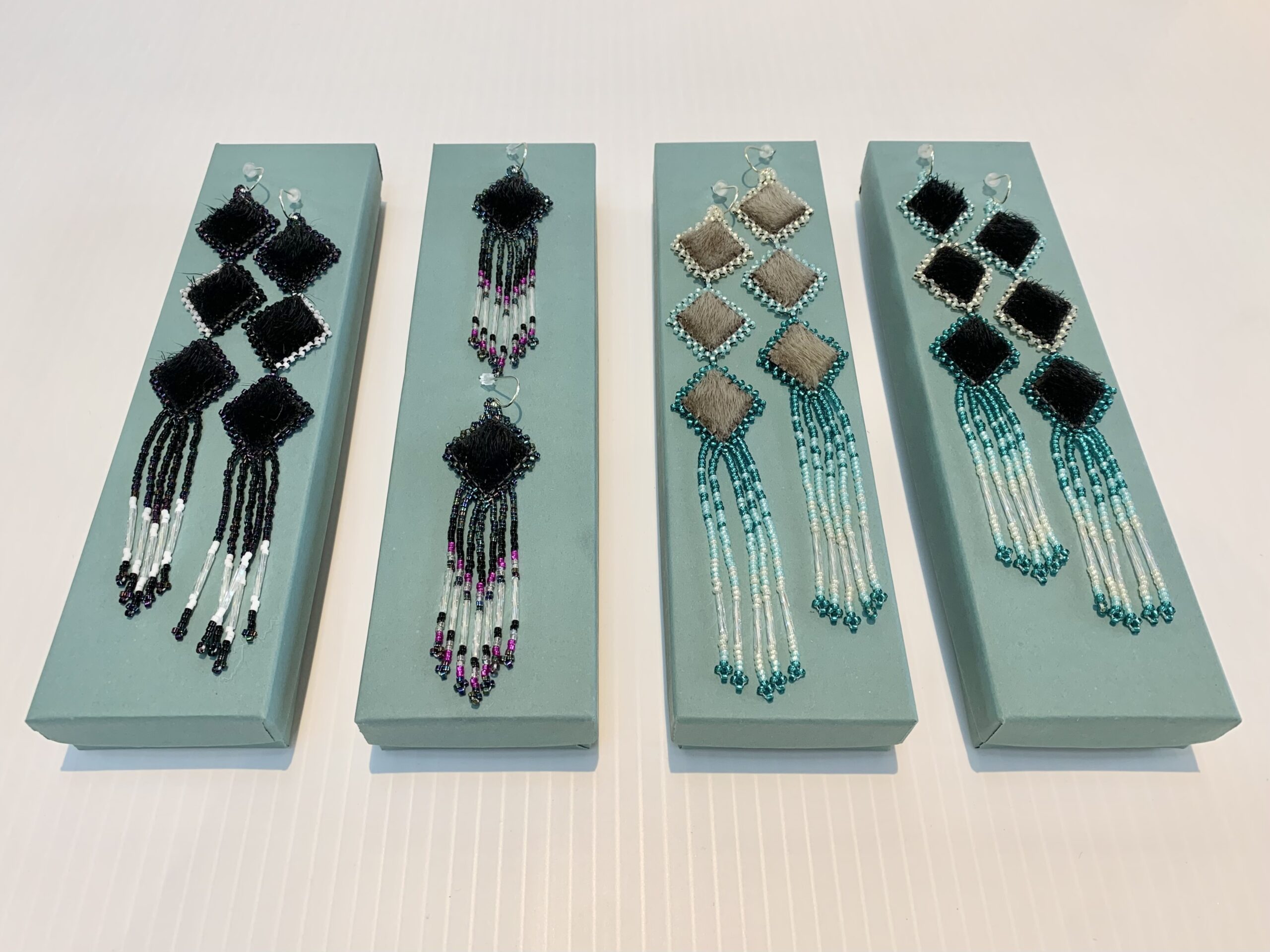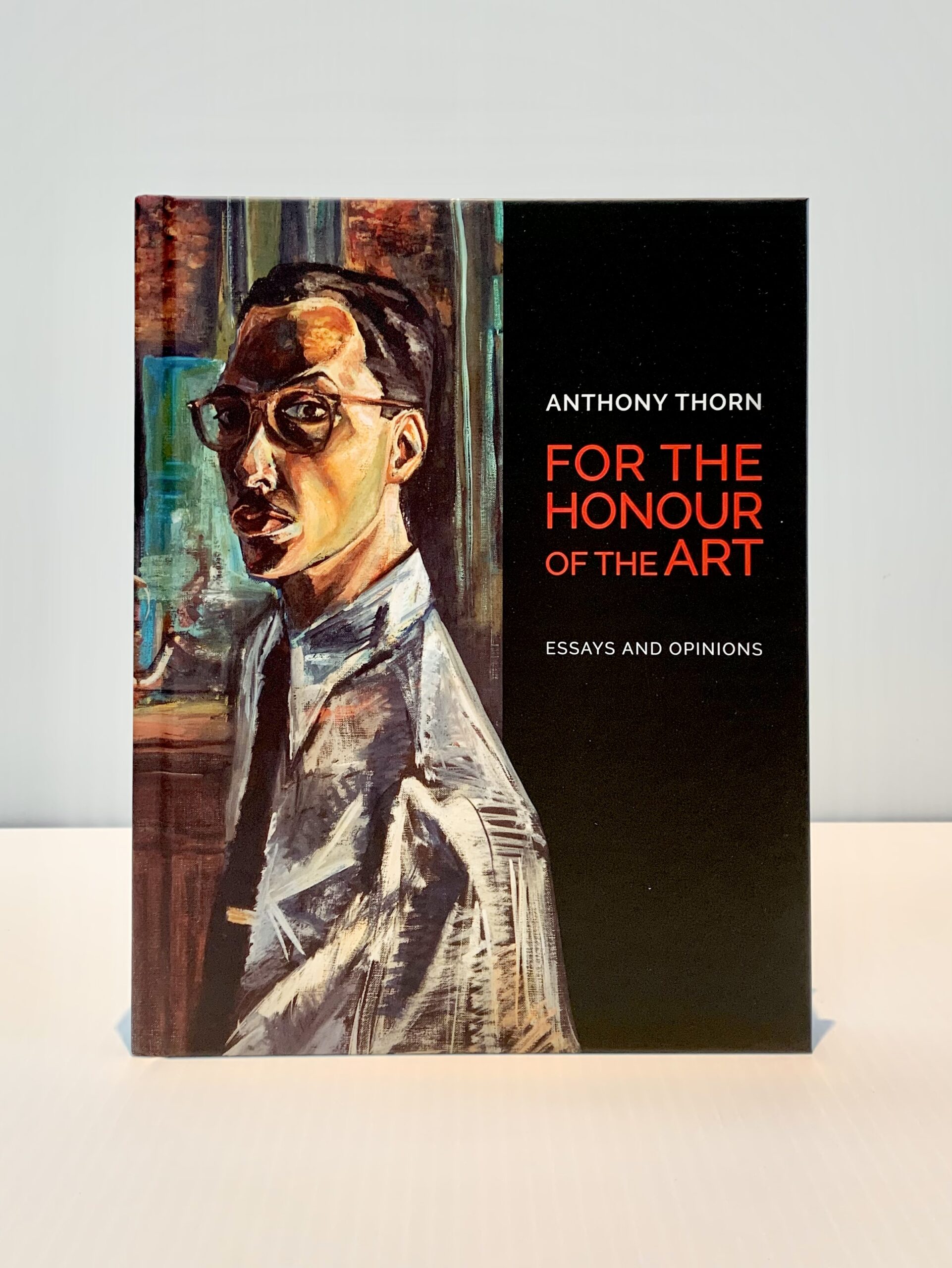 1. For the Honour of the Art (Anthony Thorn, ed. Lyndon Grove)
This beautiful new publication, co-produced by the AGGV and the Mackenzie Art Gallery, features essays, opinions, and artistic insights by multifaceted Canadian artist Anthony Thorn. Several of Thorn's works are included in the AGGV collection.
2. Sakura in Stone: Victoria's Japanese Legacy (Gordon and Ann-Lee Switzer)
Stories and research about the early Japanese-Canadian communities in Victoria.
3. Painted Worlds: The Art of Maud Lewis, a Critical Perspective (Dr. Laurie Dalton)
A deep dive on Maud Lewis' body of work, through the lens of critical art history inquiry and through reframing her as a skilled observer of landscape and culture.
4. The Witness Blanket: Truth, Art and Reconciliation (Carey Newman and Kirstie Hudson)
Artist Carey Newman created the Witness Blanket to make sure that history is never forgotten. This book details the Blanket – a living work of art – composed of a collection of hundreds of objects from Residential Schools, and the stories they hold.
5. My Name Is Arnaktauyok: The Life and Art of Germaine Arnaktauyok (Germaine Arnaktauyok & Gyu Oh)
A celebration of this prolific Inuk artist and her work, which is also featured in the current Governor General's Awards in Visual and Media Arts 2021 exhibition on now at the Gallery.
6. Be A Good Ancestor (Leona and Gabriel Prince)
Rooted in Indigenous teachings, this stunning picture book encourages readers of all ages to consider the ways in which they live in connection to the world around them and to think deeply about their behaviors.
7. Journey of the Midnight Sun (Shazia Afzal)
Based on a true story, the tale of a Mosque built near Winnipeg and shipped to Inuvik in order to support the growing Muslim community there.
8. Everything Below All of the Above (Carole Sabiston)
An exploration of Carole Sabiston's expansive retrospective exhibition from 2014. Sabiston is known as a pillar of the Victoria arts community for her assemblages which incorporate text, humour, and collage.
9. In His Own Voice (Dempsey Bob, ed. Sarah Milroy)
An exhibition catalogue for the first full-scale solo museum exhibition of this extraordinary Tahltan-Tlingit artist, one of the finest living carvers of the Northwest Coast.
10. Autism Arts
A collaboration between Autism Nova Scotia and AGNS exploring the universal need for folks to express themselves, find meaning, and experience a sense of belonging and community.