The Family Sunday team saw out the last decade with a bang, thanks to special guests, Persi Flage, Pop Tart and Used Victoria of Staches and Lashes Collective, whose high energy and warm fuzzy feelings brought love in every colour of the rainbow into the Gallery! Victoria's Staches and Lashes is a collective of drag performers in Victoria  who host queer arts events, privileging LGBTQ2* programming for kids and youth. The trio of drag artists brought story-time to a whole new level, with lots of dancing and fun for all.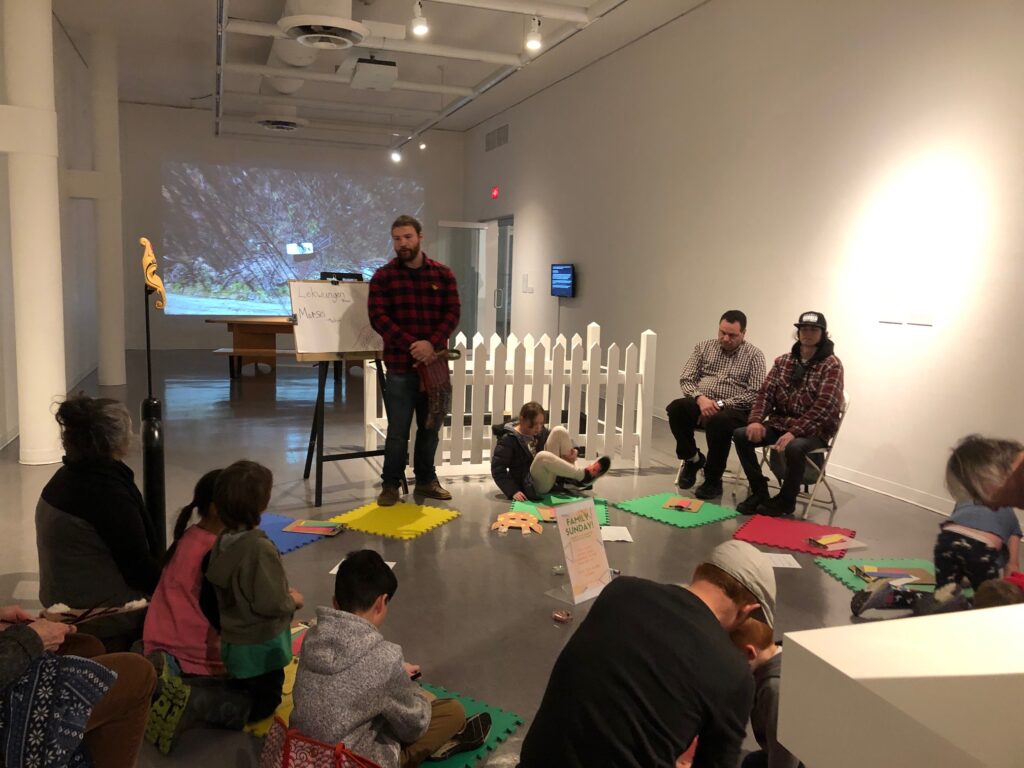 The first Family Sunday of 2020 saw special guest Victoria-based artist Jesse Campbell share his Metis and Cree heritage through story-telling and bracelet-making. Bringing with him a shawl made from yarn in colours traditional to Metis culture, Jesse explained the meaning behind each colour, and adapted it for the day's bracelet-making activity:
Red – Something you're really passionate about – that you like to do, play, read, explore…
Blue – Where your family is from (where you or your parents were born)
Green – Some words you know in a language that's not English
White – One of your favourite places to be
Yellow – some traditions your family celebrates (holidays, rituals, vacations…)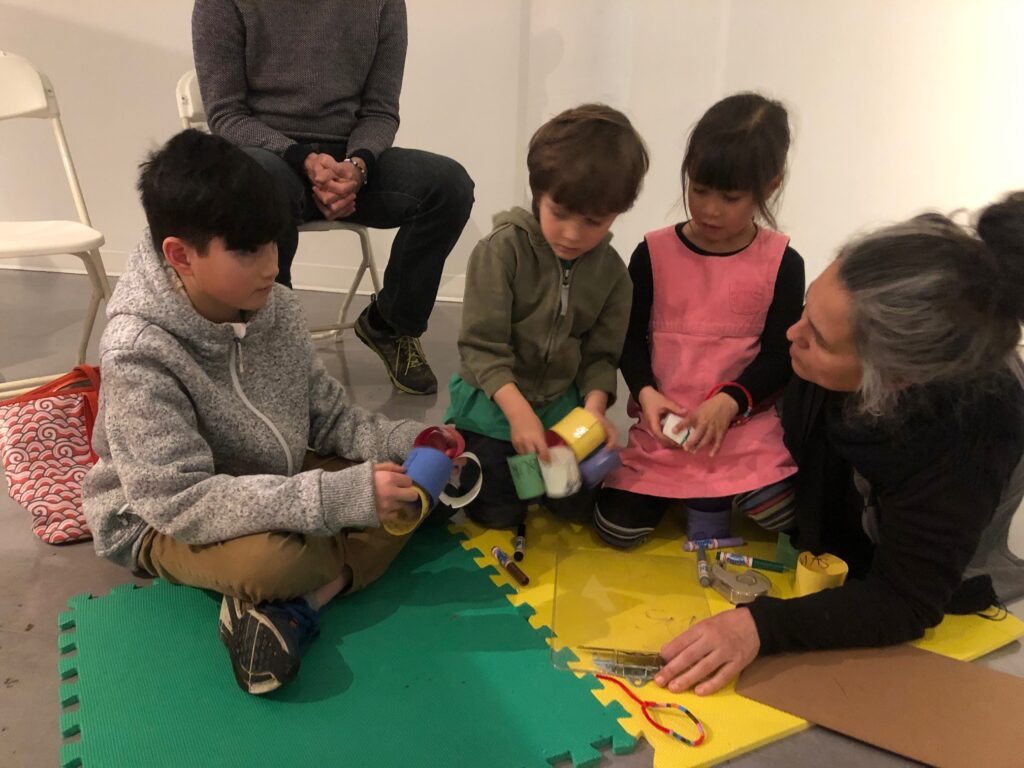 On each bracelet of corresponding colour, participants wrote or drew things of significance, then traded the bracelets with each other and explained the significance of their words or drawings. This related to Jesse's culture of exchanging goods and stories, while also making friends.
February's Family Sunday was inspired by the exhibition To Talk To Others. Face painting was a major component of this month's event, which was free to thanks to the Province of British Columbia in celebration of Family Day. With their faces painted as animals of the North, the young participants were led in two dance sessions by special guest, Monique Salez. Moving through the exhibition, participants took on the characteristics of the animals, exploring and feeling the space and care needed in order for the animals to thrive in their environment.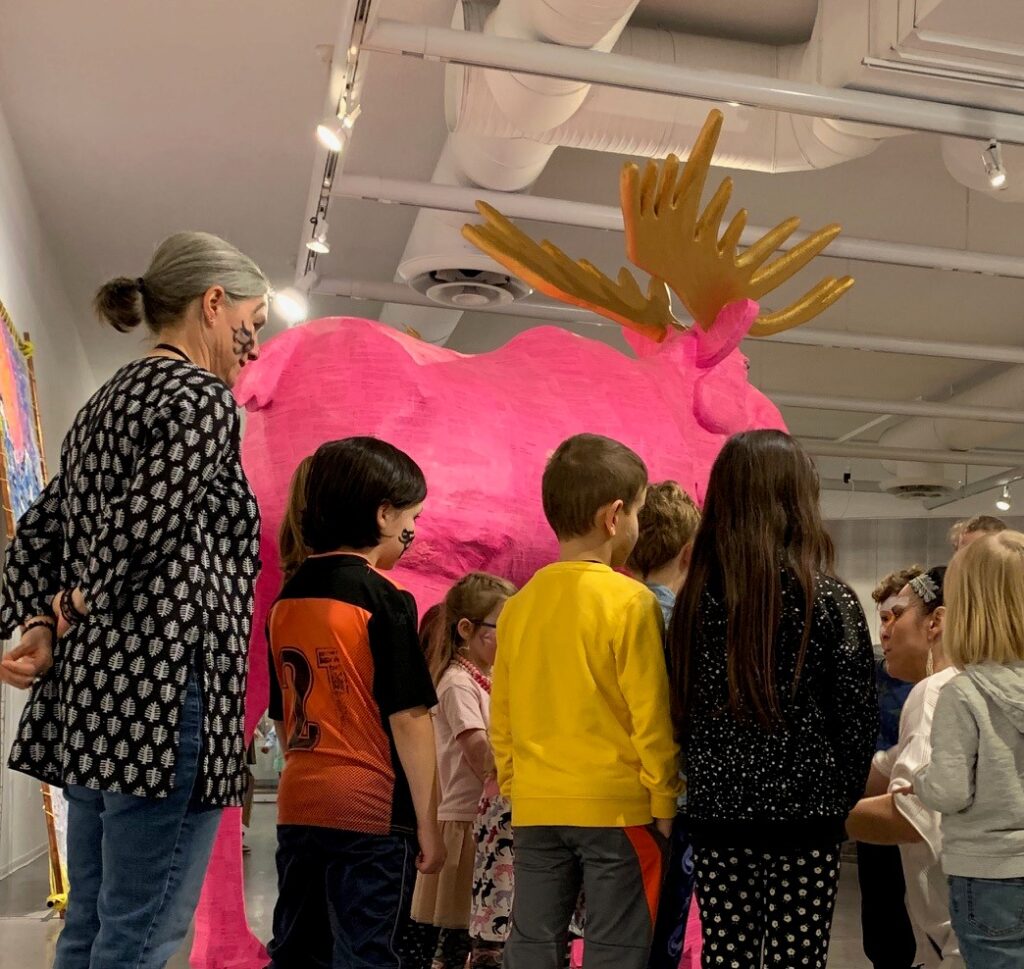 Monique is a first generation Canadian of mixed descent displaced peoples, born and raised on the land in Whitehorse, Yukon, the traditional home of the Kwanlin Dun First Nation. Mother, storyteller, director, choreographer, and teacher of movement for over 25 years, she has a personal and special connection to the exhibition – her sister, Valerie, is one of the project coordinators, and a passionate part of Monique's recent work is creative collaborations with inspiring Indigenous artists across Victoria, Lekwungen lands.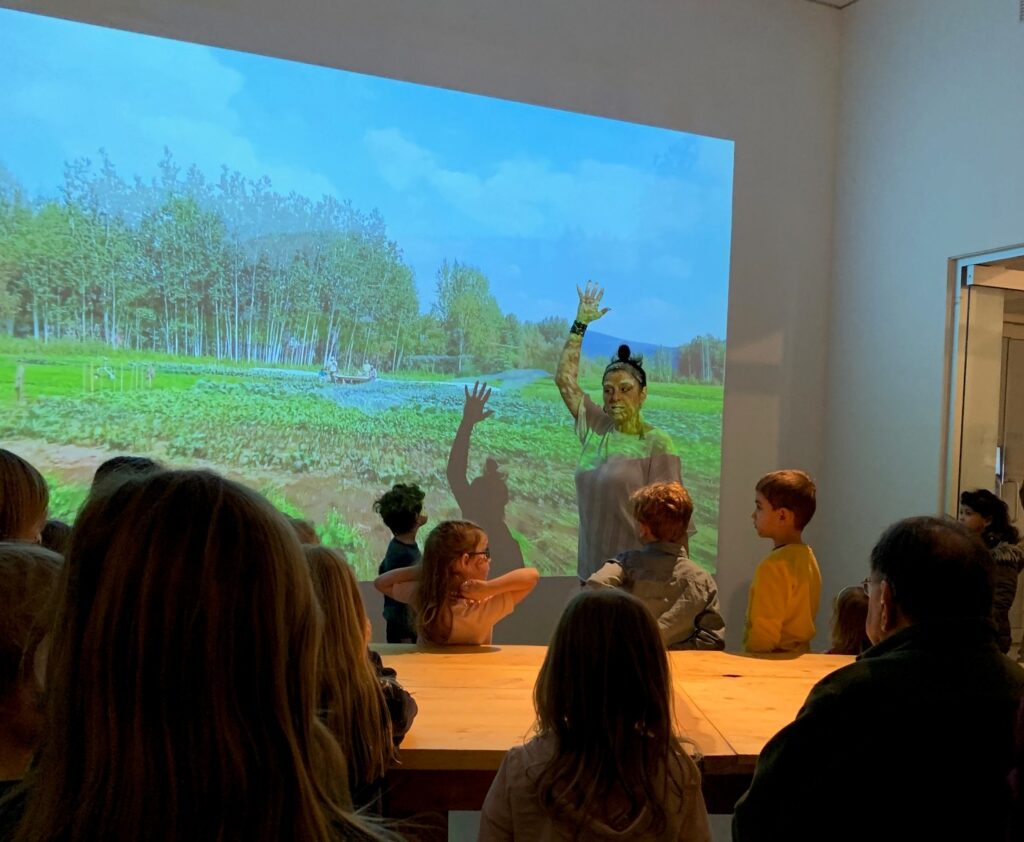 Family Sunday happens every third Sunday of the month October – June, and is an afternoon of exploring hands-on art-making and ideas for all ages. This recurring program often features special guests like storytellers, artists, performers or musicians. The next Family Sunday will be on March 15, 2-4 pm.