By Audrey Wang, AGGV Volunteer
The AGGV's permanent collection is filled with works by Canadian artists and in particular those with connections to British Columbia. Foremost on this list is Takao Tanabe whose personal history reads a bit like the history of B.C.. Born in the small fishing village of Seal Cove (now Prince Rupert) on September 16, 1926, Tanabe spent his early childhood there in a largely Japanese Canadian community, before moving to Vancouver at age eleven. Like other citizens of Japanese ancestry, Tanabe and his family were forced to resettle in 1942 to an internment camp in the Kootenays, losing their home and belongings. In Goody Niosi's book, "Ordinary People, Extraordinary Lives" (Surrey, BC, 2002), Tanabe told the writer that the internment experience left him angry for thirty years.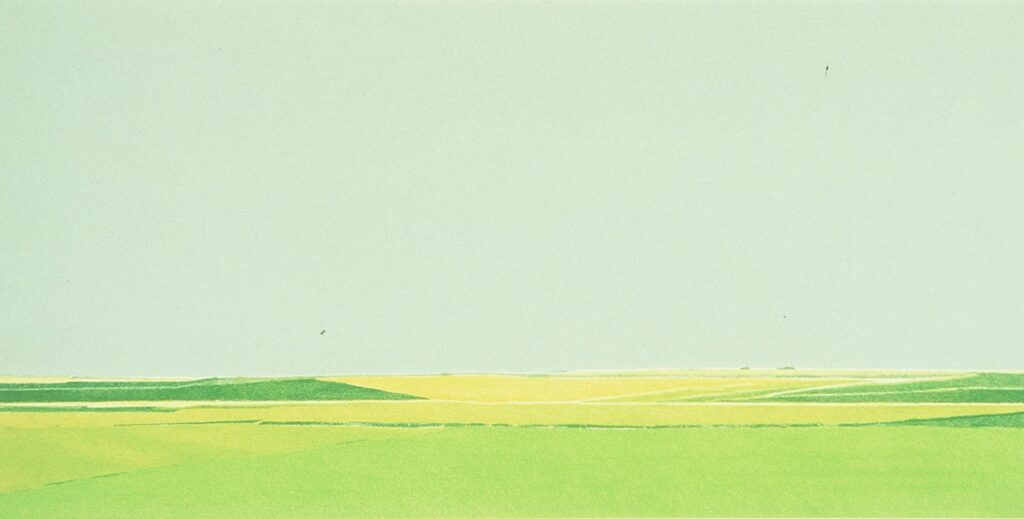 Tanabe's entry into art education began in Winnipeg in 1944 where he moved to join his older siblings in search of work as farm labourers. While enrolled in the Winnipeg School of Art, he met its principal Joseph Plaskett, also a B.C. native, who became Tanabe's mentor and long-time friend. In 1949, Tanabe went to Banff to work odd jobs, and from there became associated with the Banff School of Fine Arts. In 1950, Tanabe went to New York and enrolled in art classes, including doing the day program at the Brooklyn Museum of Art School. There, Tanabe established himself as an abstract artist, making friends with other like-minded artists and joining in discussions on art.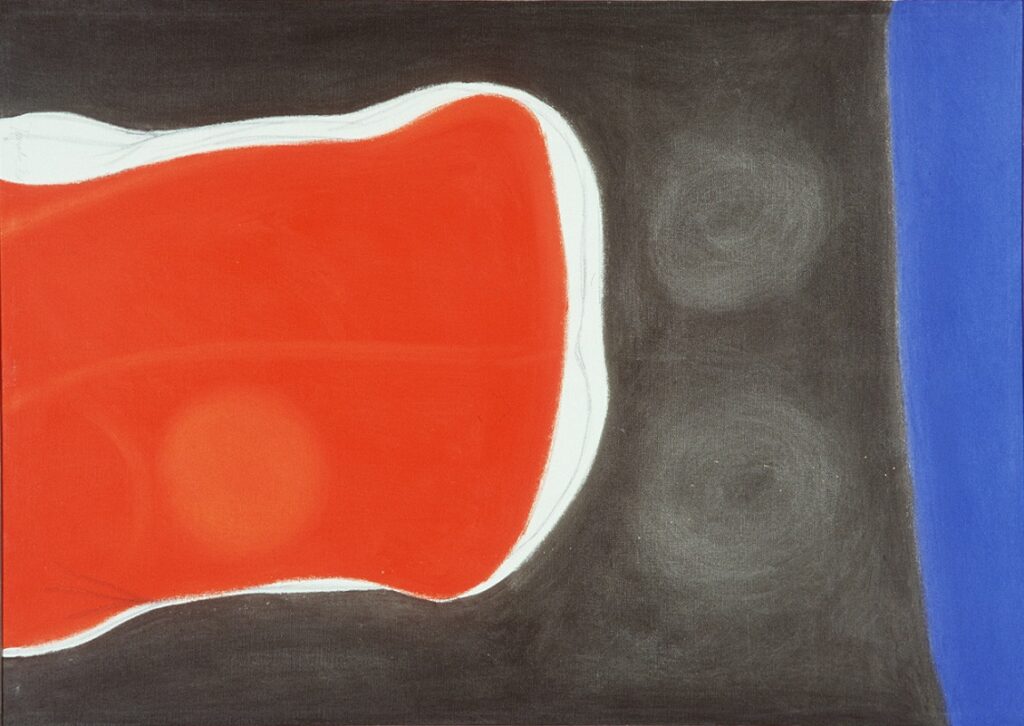 After New York, Tanabe returned briefly to Vancouver, but left again in 1953 after winning an Emily Carr Scholarship enabling him to continue his studies in England and to also travel to Europe. Exploring the diversity of art and landscapes during his journeys was key to his formation as an artist. Tanabe was not only an abstractionist but also a realist, producing landscapes and architectural works. Returning to Canada in 1955, Tanabe's work as an artist became noticed. In 1957, he held a one-man show at the Vancouver Art Gallery. Issues of identity and race continued to plague Tanabe whose memories of the internment were still fresh and raw to him, so a 1959 Canada Council grant was timely as it enabled him to make a trip to Japan. There, he not only delved into his heritage but also learned traditional Japanese techniques of brush-painting and calligraphy.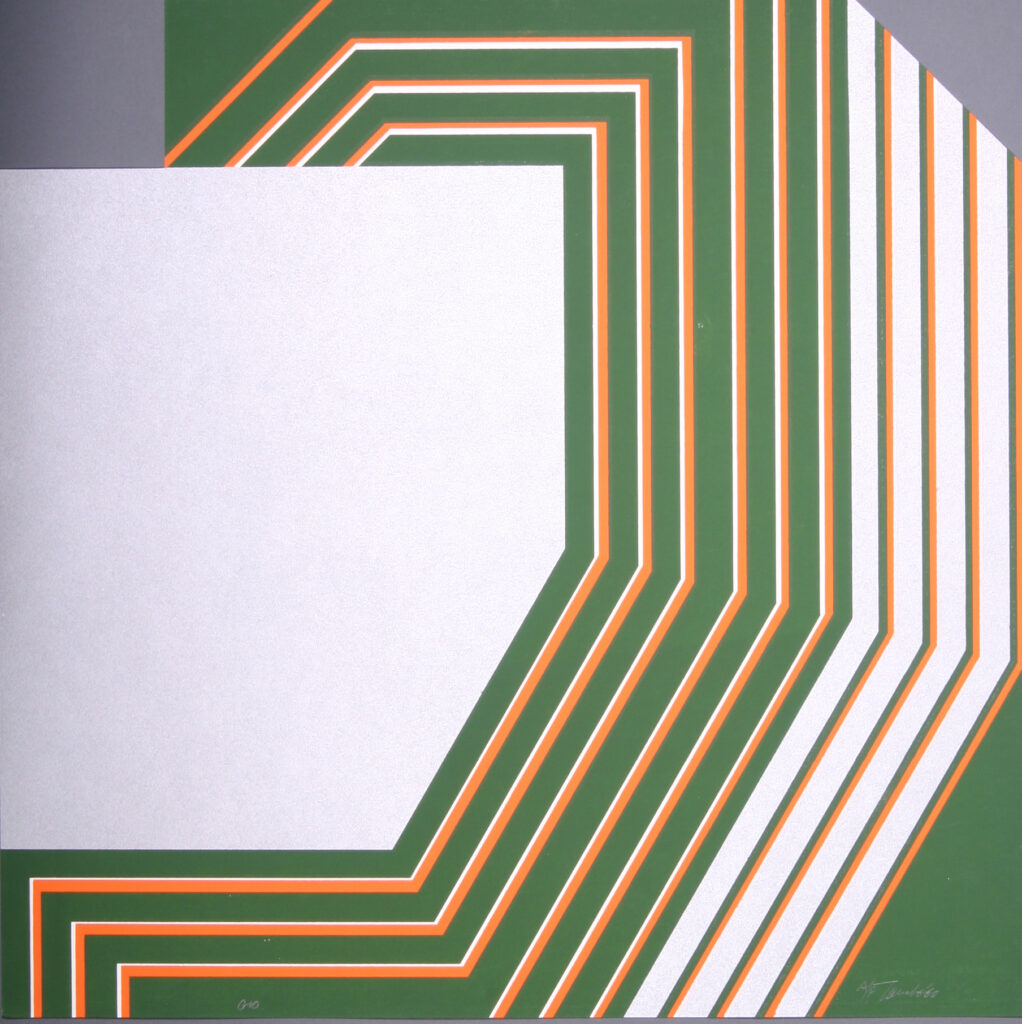 Tanabe returned to Vancouver in 1961, appreciating his time spent in Japan but also reconciling that his attitudes and beliefs were not Japanese, but Western. Back in Canada, Tanabe continued to paint and also worked as a printer. In 1962, Tanabe began teaching at the Vancouver School of Art, eventually becoming the head of the commercial art department. His significance as an artist grew during this time, exhibiting frequently across Canada and internationally, and included in several Canadian biennials at the National Gallery of Canada. However, Tanabe felt restless and by 1967, had begun to relocate again, first to Philadephia, then New York, with frequent trips to Toronto. In 1973, Tanabe took up a teaching position at the Banff School of Arts, re-invigorating its painting program with firm rules and bringing in a range of artists to teach, hence exposing his students to a  wide variety of styles and methods. The opportunities in Banff allowed him to develop as a painter as well, in particular, in the field of landscape painting, where he was both a representational artist and an abstractionist.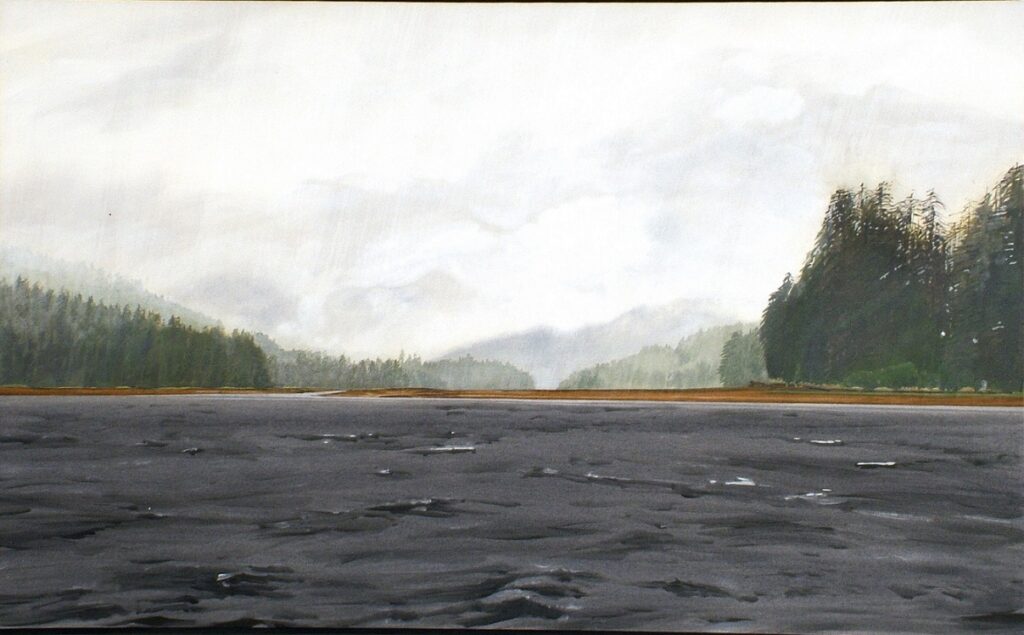 Devoting more time to his own art, Tanabe left Banff in 1980 and returned to British Columbia, settling in Parksville on Vancouver Island. The misty landscape of west coast Canada required a different approach to painting and Tanabe adapted, creating depth and moving more towards realism in his compositions. Although he was no longer teaching, Tanabe devoted much of his time advocating for recognition of artists' contributions to Canadian life. His tireless canvassing and campaigning came to fruition in 2000 with the setting up of several awards and himself winning the Governor General's Award in 2003. Tanabe's devotion to teaching, mentorship and activism has earned him many other awards and recognitions, making him a central figure in Canadian art history and culture.
Feature image: Takao Tanabe (Canadian, b. 1926) | Black Hole | 1964 | acrylic | Gift of the Artist (AGGV 2004.031.005)