By Julia Pauselius, AGGV Supervisor, Event Production and Curatorial Projects
2020 has cast its long shadow on the AGGV's in-person programming, and the much beloved TD Art Gallery Paint-In has had to take a break until 2022.
While we will miss hosting local arts on Moss Street with 30,000 friends and friends-to-be for another year, the AGGV is proud to be able to celebrate our creative community with another iteration of the TD Artist Guide. In addition, we will host a month-long Celebration of Art on all of our online channels and will celebrate local creativity with our community partners, creative peers and audiences, during July of 2021!
The 2020 pandemic has hit every community event differently, and while the cancellation of this event was a loss for all of us, the Paint-In team has had the privilege to be able to pivot in ways that allowed us to still celebrate local arts and artists virtually.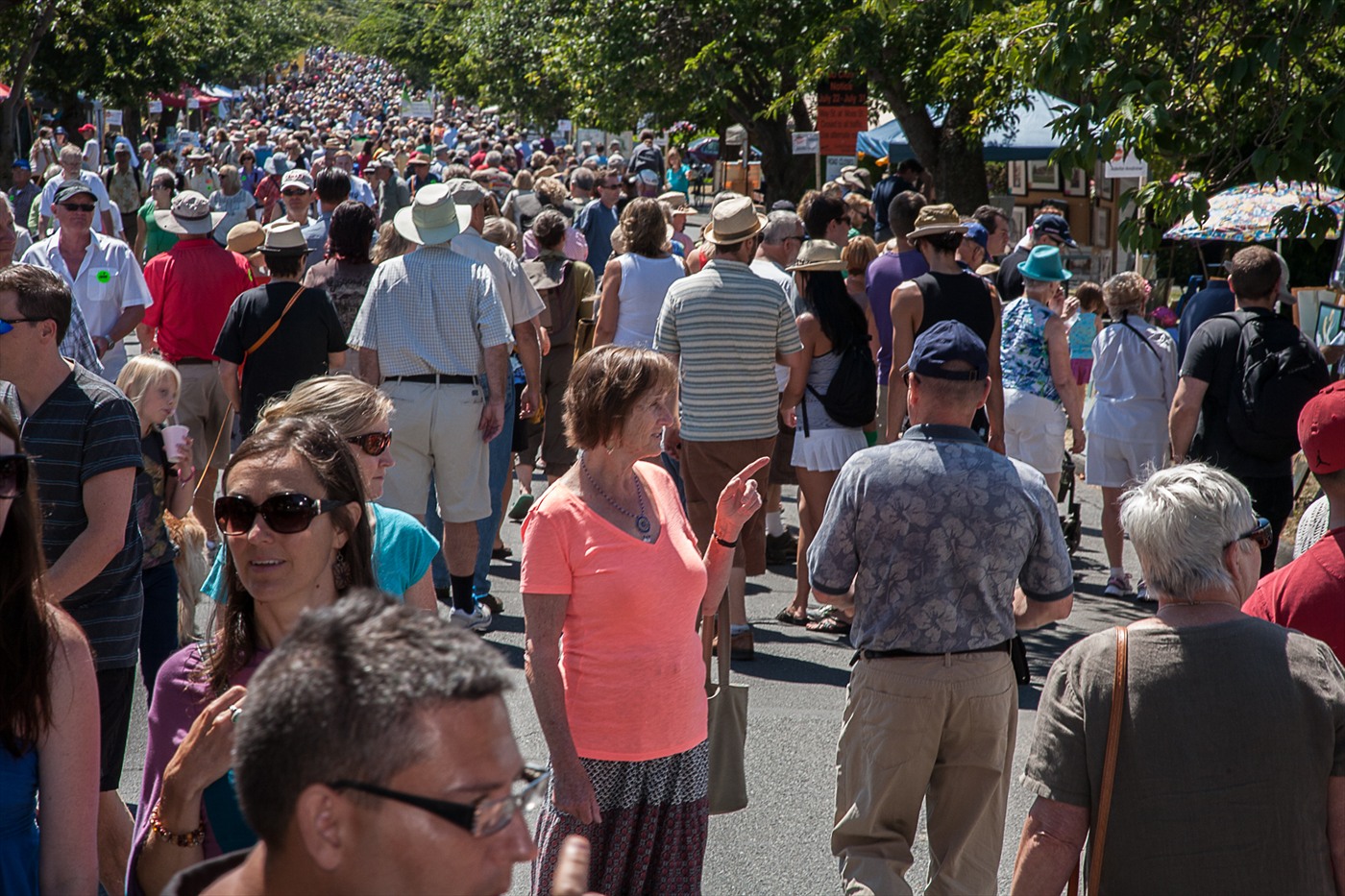 TD Art Gallery Paint-In 2019: Crowd along Moss Street
This year, we were able to build on the success of the 2020 TD Artist Guide, and are inviting other arts organizations to share their work and programs with the public, building a month-long series that does what we love to do the most: be creative and share our wealth with one another.
Keep your eyes open for a special July Family Sunday, Invitations to Create with our studio coordinator Oona McClure, as well as a glimpse into the world of our arts community. In addition, the AGGV will host a free public Open House every Saturday and you can plan to visit our upcoming summer shows, safely and in person, throughout the month of July.
As all of us have embraced the digital realm these past two years, we encourage you to join us on Facebook, Instagram, and our website to learn more about your local artists and arts groups, become creative yourselves, or enjoy virtual tours and artist talks as we celebrate local arts this July. Make sure to check our social media channels on Saturdays in July for some exclusive live programming and glimpses in the local arts community.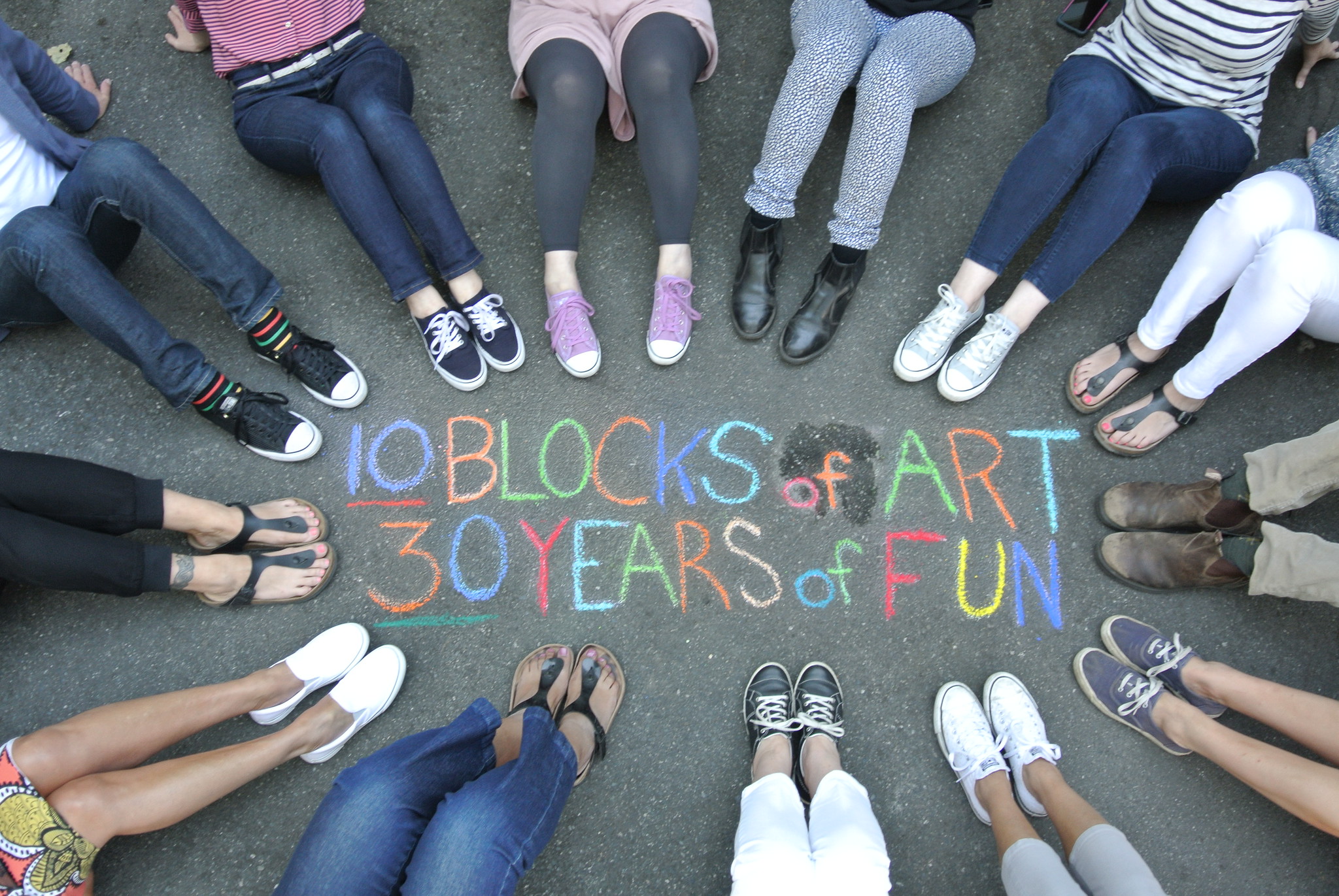 TD Art Gallery Paint-In 2017: 30th-year celebration
While the Paint-In is the opportunity to meet artists and our creative community, it is also an event that allows the community to give back – the AGGV is grateful for its returning sponsors, TD Bank group, but also the local businesses and volunteers who are as devoted the event as we and the artists themselves are. The Paint-In is also the AGGV's biggest annual fundraiser, which supports our annual education and engagement initiatives, including the AGGV Studio, Family Sunday, and education programs for adult learners. If you want to support our programming and future of the Paint-In, please support us and share our programs on your favorite social media during July of this year. #AGGVCelebratesArt #TDArtistGuide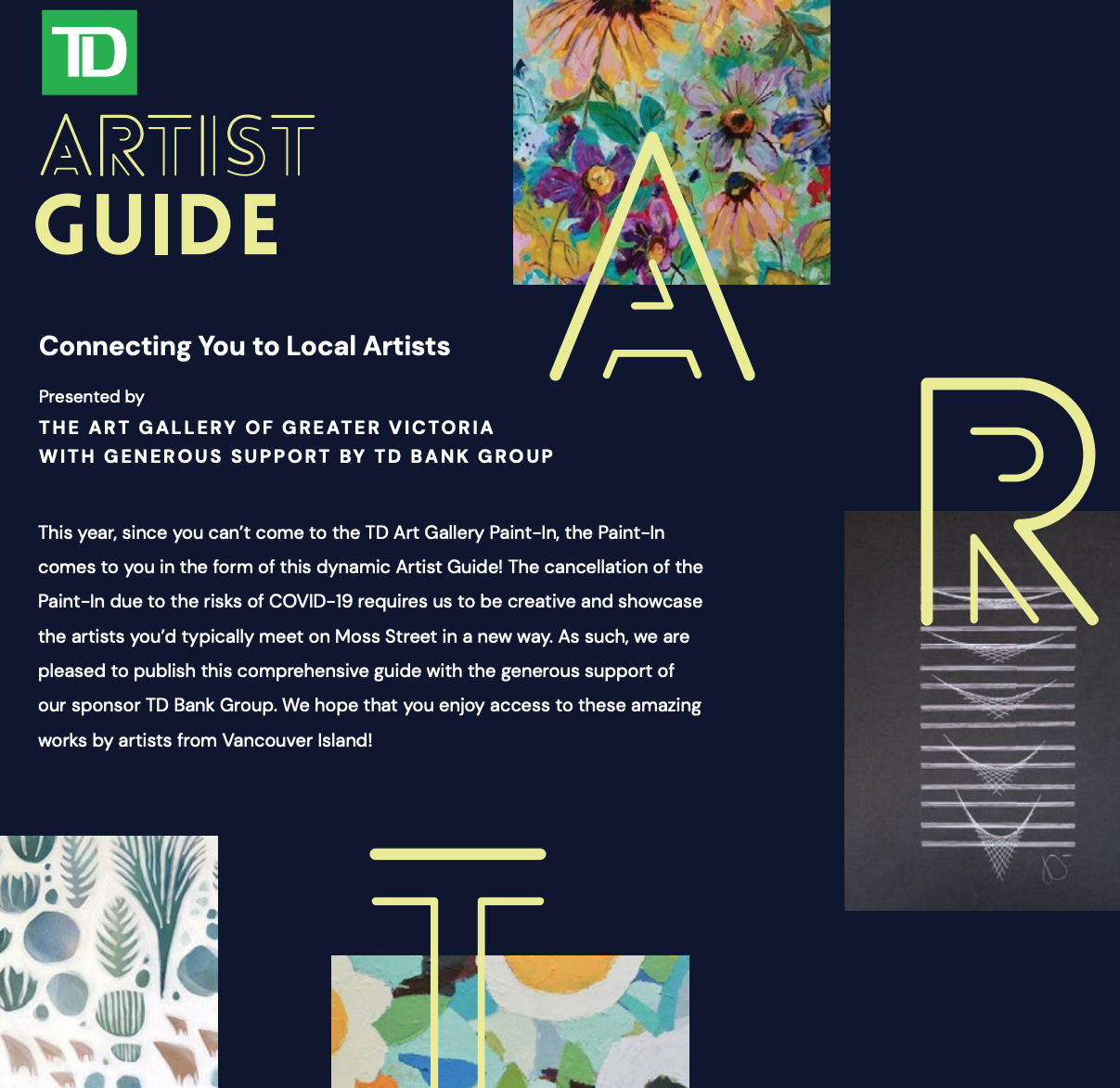 Details of the Virtual TD Artist Guide 2020
Many thanks to TD Bank Group, the City of Victoria, our local sponsors, partners, and of course the wonderful creative community on Vancouver Island, for allowing us to enjoy art and be creative, together, for another summer.
Featured image: Selfies in the AGGV frame at the 2016 TD Art Gallery Paint-In.