By Ross Neasloss Jr. (Kitasoo Xai Xai's Nation)
The Holding Ground exhibit, has been a monumental experience for me. Working with so many Indigenous folks from all across turtle island. We met bi-weekly to share stories, and hold space for our deep emotions and connections to the land and each other. Along with my personal journey of land based healing, I received some wonderful words and messages during those times. These messages I got, I do not carry lightly, as they deserve to be held with care and compassion.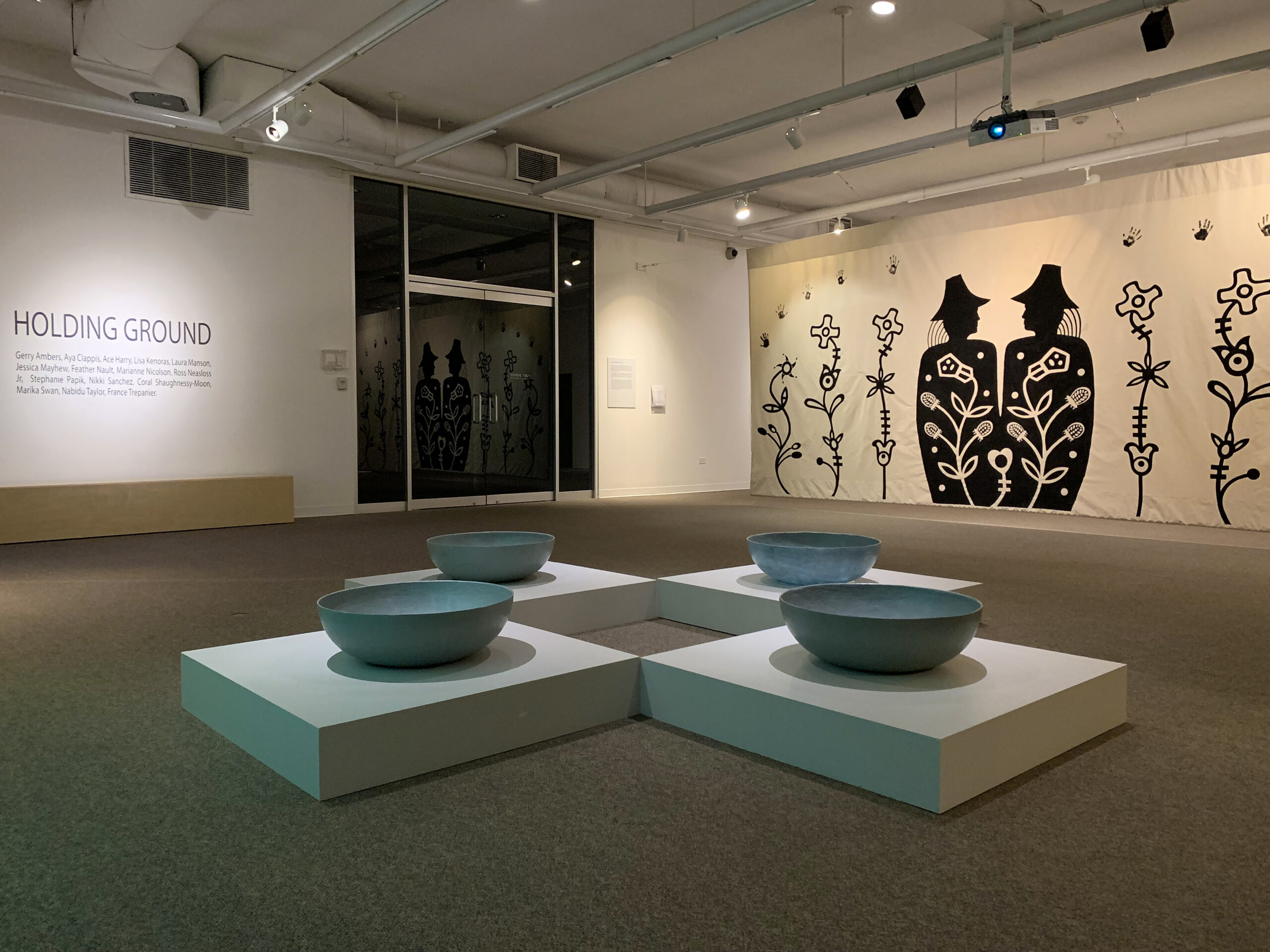 With the ongoing genocide of Indigenous peoples, and the uncovering of the children's bodies at the residential schools (or as I like to call them genocide camps), these places were not a place to learn. They are where forced assimilation and cultural genocide has taken place. The effects of intergenerational trauma are still felt by those to this day, myself included. I attended a graduation ceremony at my homelands, for kinder grads, middle school and high school grads. To see Indigenous excellence celebrated during such a heart wrenching time gave me glimmers of hope, on the reasons we fight for our lands and waters for future generations to come. The creator has given us the gift of a voice, which we use to speak for those that cannot, including the unborn Indigenous children, our medicines, lands and waters.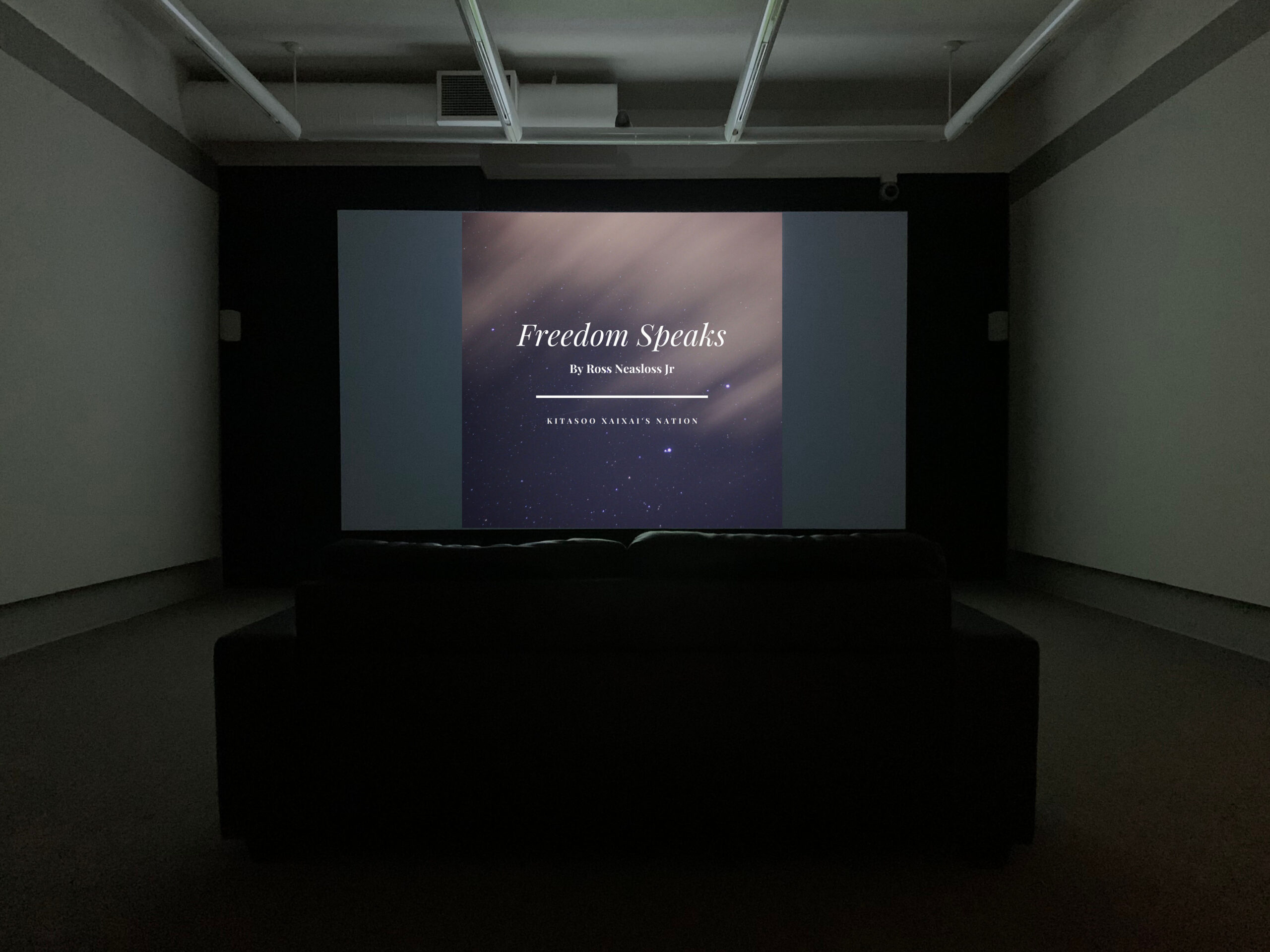 This is one of the poems I wrote called, Dear Indigenous Child:
"May you shine as bright as the buttercups, and grow taller than the fireweeds. May you be stronger than the roaring rivers, and as giving as the evergreens. May your protection you put up, be as prickly as the healing spruce, and stronger than the cedar you brush with. May the depths of the Salish sea help you carry the strength you require, to build an empire. As you thrive, while trying to survive under grandfather sun, sharing your prayers and aspirations with grandmother moon. Let your ancestors guide your spirit, like the warm winds kissing your face in the summer night. May all of your successes be sweeter than salmon berries, nourishing and everlasting like the coastal rain. Indigenous child, you are a gift from the spirit world, you mean the world, stand strong because you belong, while the spirit of your nation, cheers you on."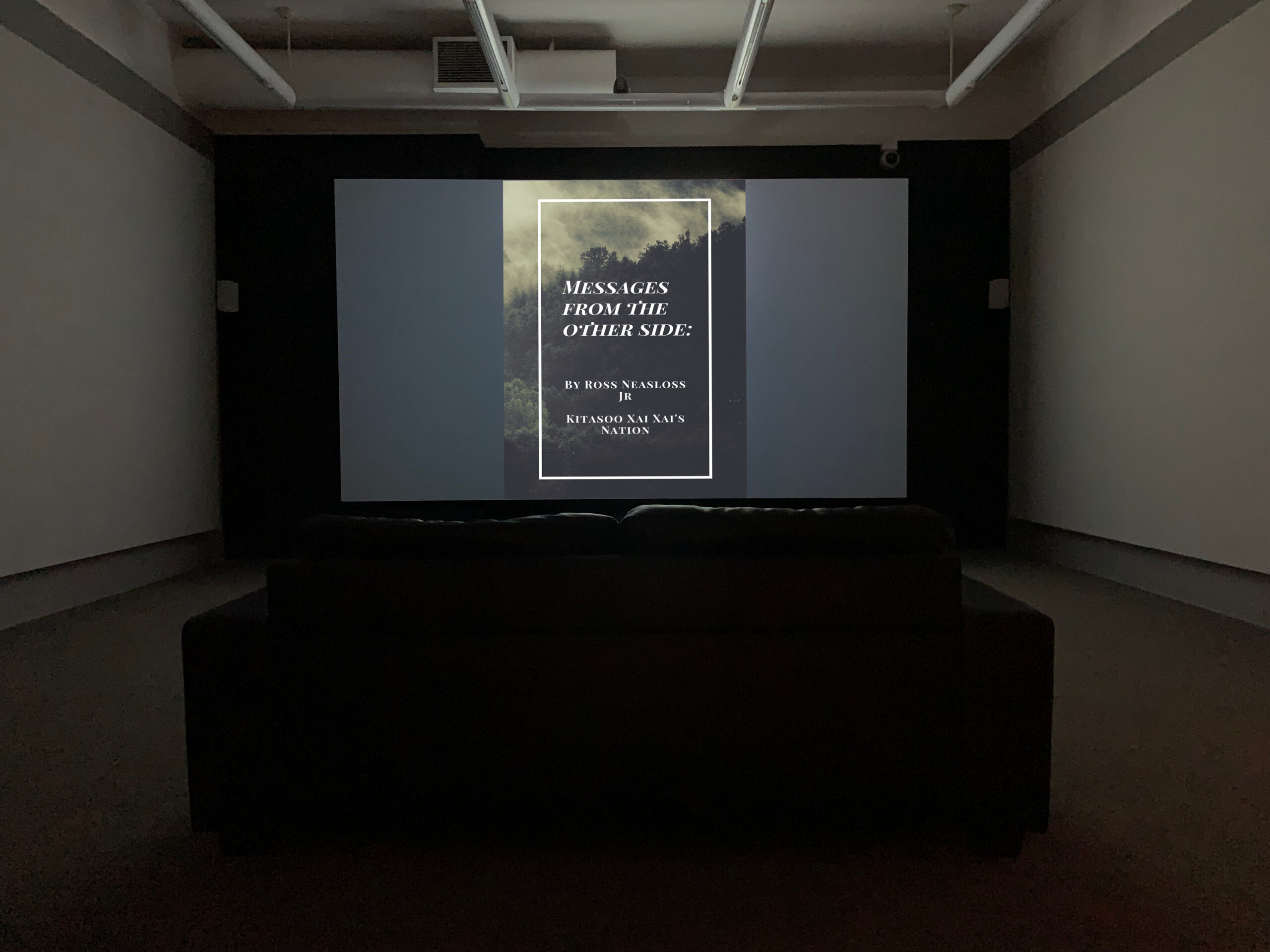 With this poem, you can see the interconnectedness between the land and my peoples. Violence against the land, is violence against our bodies. Our spirit's survival relies on the land. To have a space like the Art Gallery of Greater Victoria to display my words and connection to my lands and medicines has been nothing short of fantastic. To display work in a place that is historically colonial and patriarchal, stomping down barriers for future Indigenous artists in this space. As a Two-Spirit, non-binary folk, I have felt extremely seen and represented. Working alongside this beautiful group of folks has left me feeling inspired and so full of love. I will forever be grateful for this experience. Walas Giaxsixa!
Featured Image: Holding Ground installation (2021), showing a video projection looping digital images and poetry by Ross Neasloss Jr. at the AGGV. Photo by Marina DiMaio.