By Nicole Stanbridge, Curator of Engagement
Nicole Stanbridge: There has been extensive research and writing on Carr's work from a range of perspectives. As we are both working within cultural organizations in Carr's home town the topic of her and her work is inescapable.
In your role as curator for art and images at the RBCM, what were you most curious to dive into in regards to Carr's work in the collection to contribute to the current exhibition Emily Carr: Fresh Seeing – French Modernism and the West Coast?
India Rael Young: The exhibition, Fresh Seeing, was curated by Kiriko Watanabe and Kathryn Bridge and first opened at the Audain Art Museum in 2019. The Royal BC Museum is the last stop on its tour. The show is very much Kiriko and Kathryn's vision. Dr. Bridge has added a few artworks and some archival materials from our collection to this final installation. I find the Brittany salt cellar the most engaging object that Dr. Bridge added to this show. Carr brought it back to Victoria from her trip to Brittany. It has been in the BC Archives Emily Carr collection since the 1970s and it's challenging to imagine how else it might be exhibited at our institution. It also invokes, for me, fond memories of travel and the souvenirs I return with to carry my travels with me.
As a compliment to Fresh Seeing I curated a very small exhibition, Everyday Emily Carr, from works in the museum's Emily Carr collection. While Fresh Seeing is about monumental, Modernist painting, Everyday Emily Carr offers vignettes of Carr's smaller works through the lens of portraiture.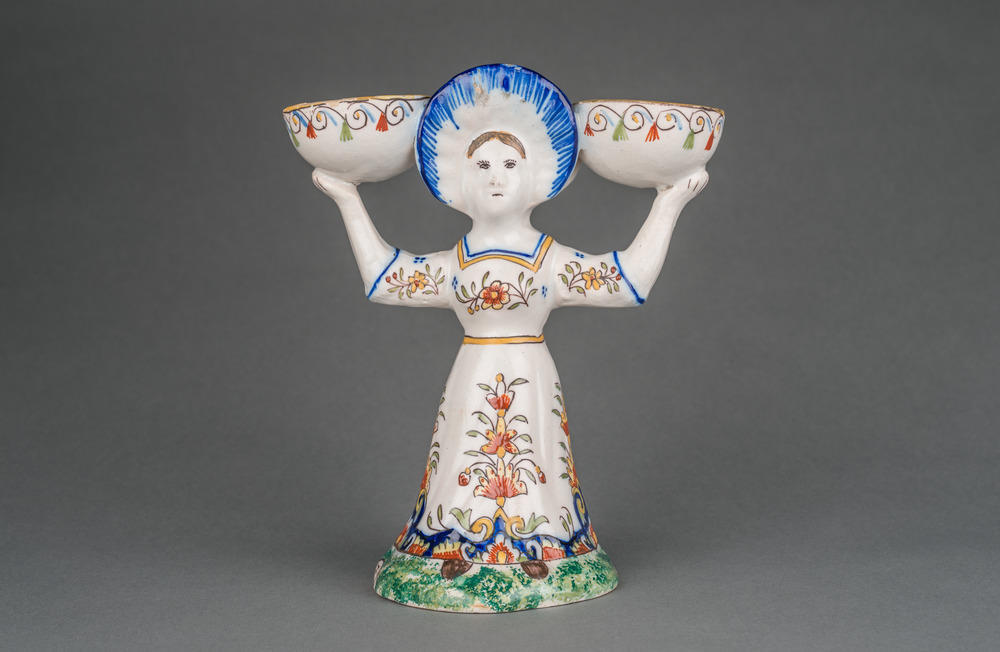 NS: What insight do you think these portraits, sketches and cartoons offer that the larger more iconic works may not?
IRY: The sketches and cartoons included in Everyday Emily Carr highlight Carr's quirk and humor. Her funny books and journals are filled with self-portraits of Carr playing the fool. When Carr is so often elevated to the height of national icon we can forget that she was just one other person living and making their life here in Victoria.
NS: You had mentioned your interest in the individuals represented in some of the watercolours and sketches included in this exhibition, can you share more about who these folks were or may have been, and if you know what their stories were or how Carr came to know them?
IRY: The museum has a group of academic style portraits that were likely painted in Carr's years in Vancouver where she was teaching. On one or two Carr included a name, like Billie or Jacob, but on several others the names of her sitters have been lost. Even Billie and Jacob don't tell us much about who she painted and where. Gerta Moray, however, in her incredible text Unsettling Encounters notes that these figures are likely the children of Susan Dan and Sophie Frank, from Skwxwú7mesh (Squamish Nation), whom Carr befriended while in Vancouver. There's still more work to be done here. Tarah Hogue while at the Vancouver Art Gallery, along with Chief Williams, a descendant of Sophie Frank, have begun to fold this information back into public knowledge.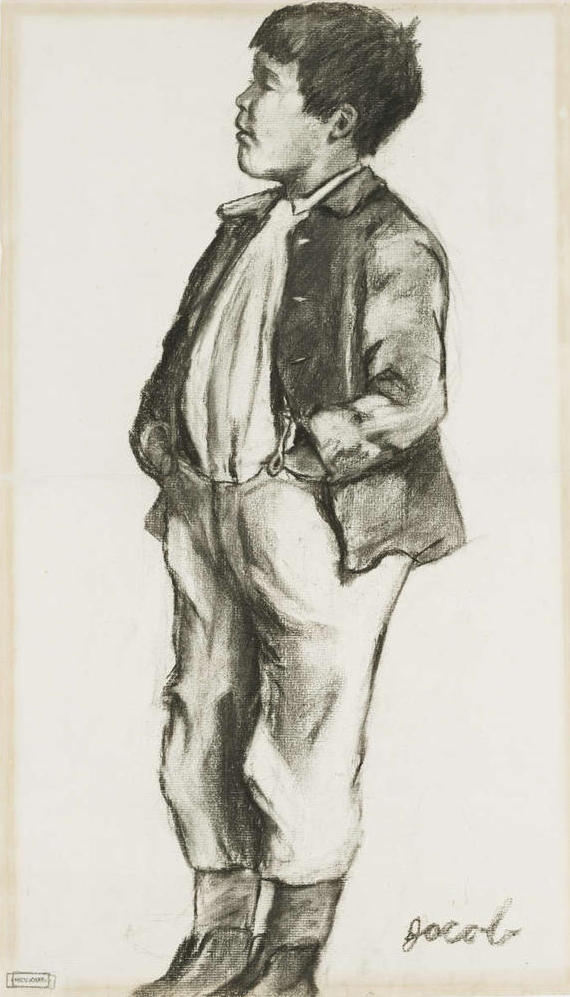 NS: Having been in your position now for 1 year, what has stood out most for you about the collection and what areas are you focusing on to further build that collection?
IRY: The collections I work with contain over 5 million photographs and 10,000 artworks. Only the smallest fraction is by Emily Carr who remains the perpetual subject of scholarship and curatorship. I have enjoyed getting to know the work of other women artists in the collection, particularly Hilda Vincent Foster (British Canadian, 1894-1987) and Katja Krahnstoever (Swiss Canadian, 1894-1987). I find myself equally transfixed by certain government photography, like the 4,000 vistas from Forest Service Lookouts that could have been taken by Ansel Adams. They present endless possibilities to share histories of the province, of land use, economies, displacements, and climate change.
I am working to build upon collections strengths with focuses on women artists and vernacular photography, particularly from 1990 onward. I am also interested in expanding our historical collections to present a more inclusive survey of BC settlement.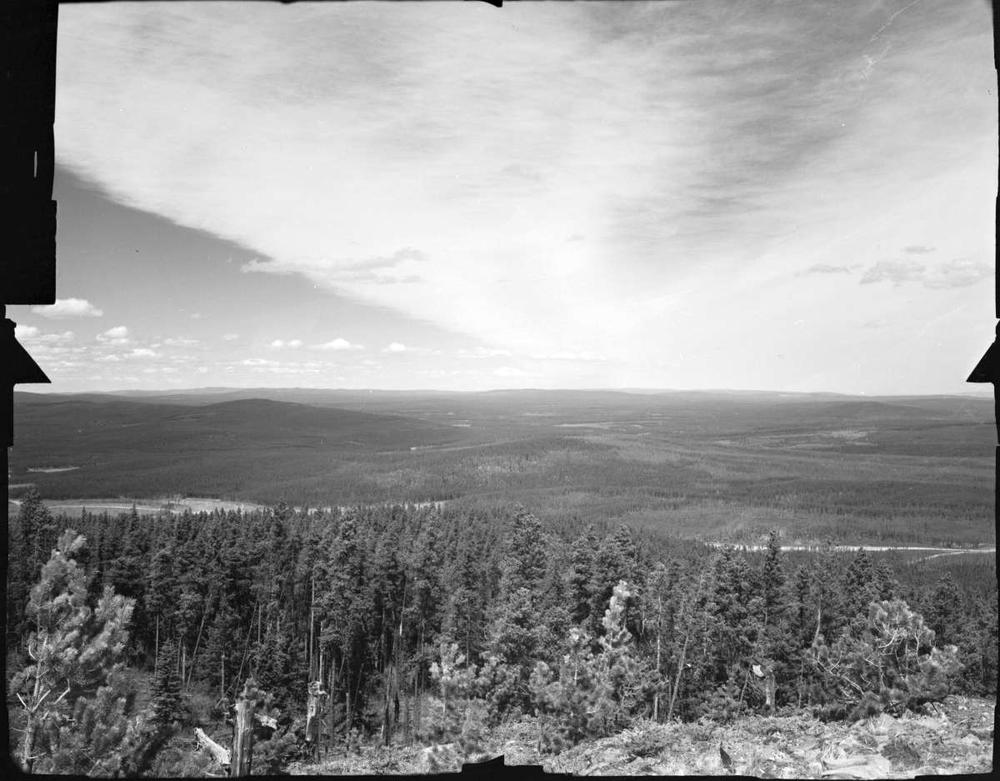 India Rael Young joined the Royal BC Museum in 2019 as the curator for art and images. She oversees the collections of paintings, prints, drawings and photographs, which are primarily housed in the BC Archives. Highlights of the collections include early BC photographer Hannah Maynard's BC Gems, Emily Carr's sketchbooks and the thousands of photographs from Beautiful British Columbia Magazine. She looks forward to expanding the collection towards artists working in the province after 1950 and artists previously excluded from institutional collections.
Dr. Young's research and exhibitions trace Canadian and American art histories through feminist, decolonial and critical race frameworks. Her curatorship has brought exhibitions of media arts and contemporary Indigenous arts to museums and art spaces in Canada, the United States and Russia. She also teaches and writes for arts publications. Her curatorship has brought exhibitions of media arts and contemporary Indigenous arts to museums and art spaces in Canada, the United States and Russia. She also teaches and writes for arts publications.