By Haema Sivanesan, AGGV Curator
I attended my first Biennale of Sydney (founded in 1973) as a teenager growing up in Sydney, Australia in 1988, Australia's Bicentennial year. Australia seemed to be undergoing an identity crisis, asking itself difficult questions about who it was as a nation, and its place in the world. That edition of the Biennale, titled From the Southern Cross: A View of World Art, included works by significant "world artists" including, for example, Marcel Duchamp, Hermann Nitsch, Gerhardt Richter, Willem de Kooning among numerous others, and featured a performance festival of Japanese drumming and butoh. It revealed, on the one hand, Australia's desire to be seen as part of the Euro-American cultural paradigm, and on the other, its newly discovered relationship with Japan, a significant regional economic power in the 80's and 90's. However, the work that made the deepest impression on me that year was an installation of 200 memorial poles or log coffins by Aboriginal artists from remote communities in Arnhem Land, Northeastern Australia. This installation, housed in a historic finger wharf on the edge of Sydney Harbour, signified the losses to Aboriginal people for each year of European settlement.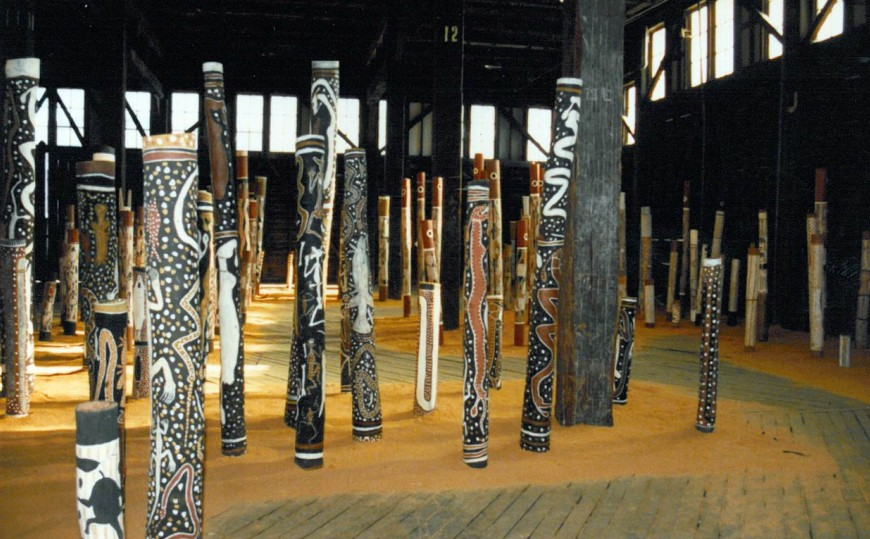 I was "back home" in Sydney in early March, just before the COVID-19 pandemic was announced, and was gratified -– more than 30 years later — to be attending the opening of the 22nd Biennale of Sydney, titled Nirin. For the first time in its history, the Biennale was being curated by an Aboriginal artist, Brook Andrew, a Wiradjuri man, whose ancestral lands are in central New South Wales. Visiting this edition of the Biennale, I realized how impactful this event had been in shaping my understanding of contemporary art and the debates that shape it — opening my eyes to new possibilities, and teaching me from an early age what art could be. The Biennale has consistently compelled us to ask difficult questions about who we were as a society, as a city, and as a nation, challenging us to question and re-imagine what kind of world we wanted to live in.
Reflecting on these impacts of the Biennale as I have experienced it over an extended period of time, here are five works that stood out for me from this year's edition – still challenging, relevant, and urging us to keep imagining more tolerant and inclusive futures.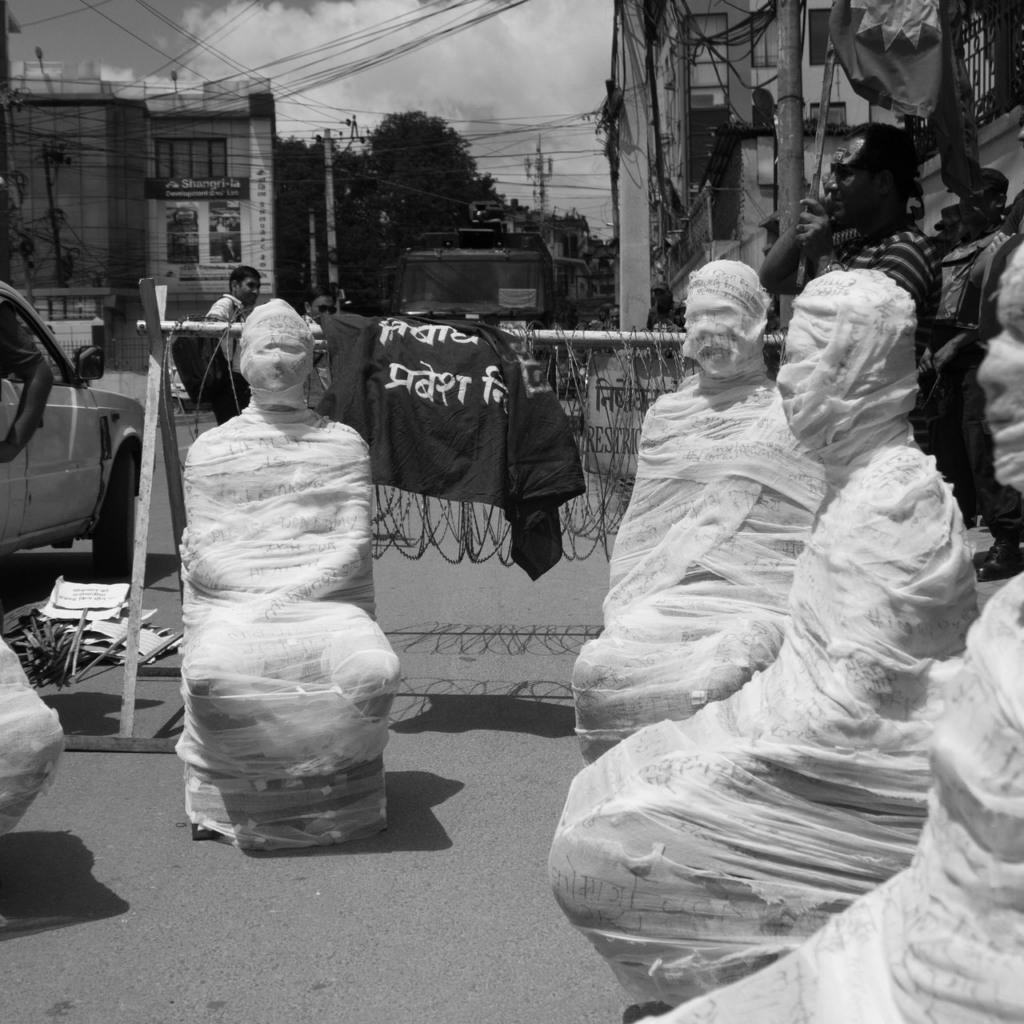 ArTree Nepal is a collective of five artists who belong to indigenous minorities in the small, South Asian kingdom of Nepal. Their contribution to the Biennale, titled Not less expensive than gold (2020), is a mixed media installation of objects and astonishing performance videos, dealing with the commercial harvesting and export of native medicinal plants and the increasing corporatization and privatization of this industry that renders them inaccessible to Indigenous communities. In a private conversation, Sheelasha Rajbhandari, one of the artists in the collective, reflected on the difficulty of the increasingly global context of Indigeneity as suggested by the Biennale, pointing out the significant risks and inequalities in identifying as Indigenous in the so-called "global South", versus other parts of the world.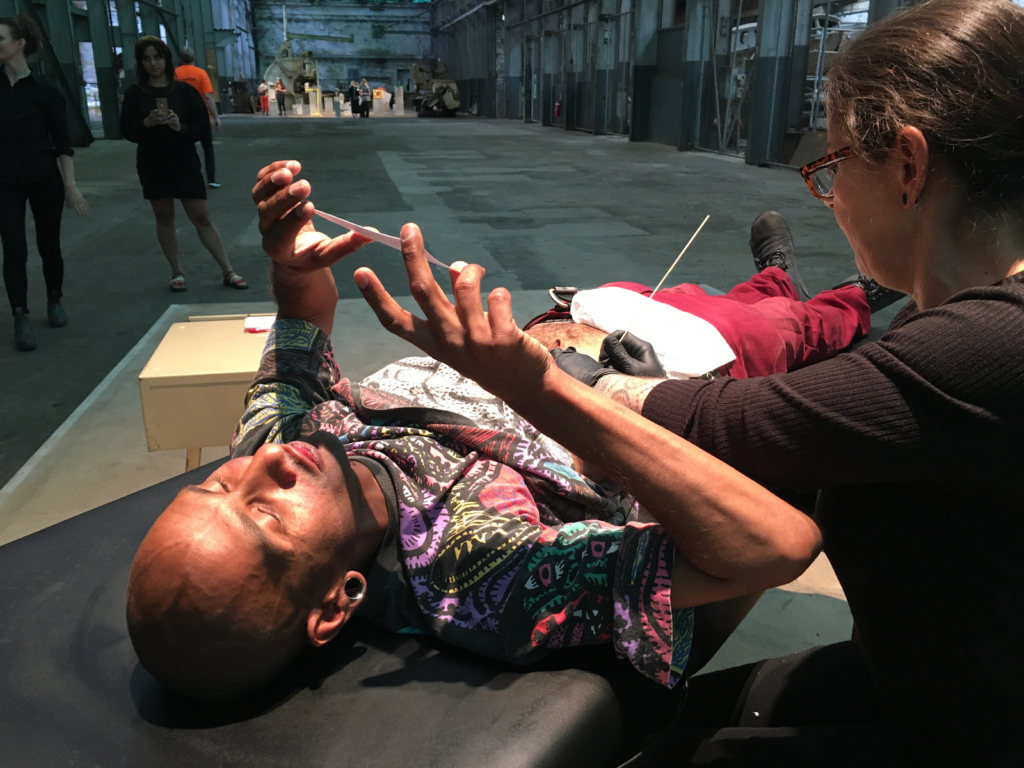 It is truly remarkable when the impact of a work of art precedes the artist's name, and it was powerful to watch Tania Bruguera's seemingly modest contribution to the Biennale, titled UNNAMED (2020), being activated over the opening weekend. The participatory piece invites visitors to rifle through a box of file cards containing the names and stories of 751 people killed between 2015 and 2018 for interfering in environmentally destructive activities being undertaken by corporations and states in South America. Viewers were invited to select a story and have the protagonist's name tattooed on their body as an act of solidarity and collective memorialization. Artists, curators, and visitors off the street lined up to participate in a work that humanized an otherwise anonymous and indifferent news statistic.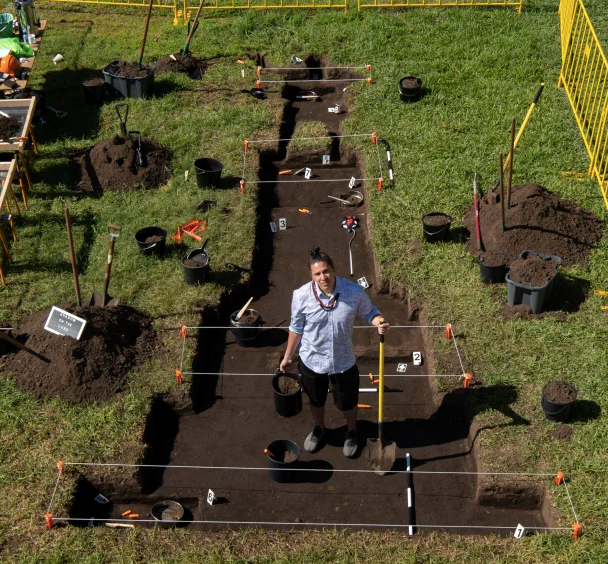 Nicholas Galanin is an artist who is well-known to many in Victoria, having exhibited and performed at the AGGV, and taught as an Audain Professor in Contemporary Arts at UVic (2012). Nicholas has several works included in the Biennale. A site-specific piece, Shadow on the Land, an excavation and bush burial (2020), references both Australia's colonial history and Aboriginal funerary practices by undertaking the Sisyphean task of digging a grave large enough and deep enough to bury a statue of Captain James Cook installed in Sydney's Hyde Park. The work is a metaphor for the act of "burying" colonialism, an interminable and perhaps never-to-be-completed task.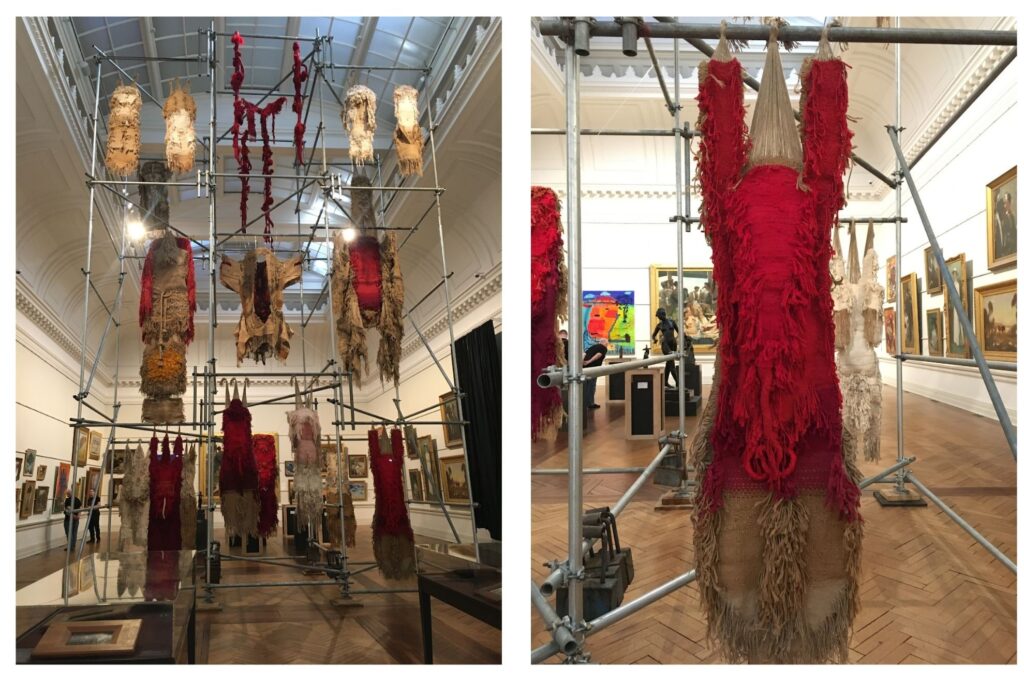 Walking into the "Old Courts" or galleries of colonial paintings installed at my "alma mater", the Art Gallery of New South Wales, I was stunned by the haunting installation of tapestry weavings by Spanish artist, Josep Grau-Garriga, strung out like flayed skins. As an intervention in these iconic galleries Grau-Garriga's tapestries evoke Australia's settler history and origins as a penal colony, recalling the violence underpinning the founding of the nation — a brave and challenging curatorial and institutional gesture.
Finally, the elegant and lyrical bark paintings of Nongirrna Marawili (Yirrkala and Waṉḏawuy, Central Australia), featured at the top of this article, and installed beautifully at Sydney's Museum of Contemporary Art, expresses the artist's deep-rooted relationship with "country": through deep time, ceremony, and living connection with ancestors and spirits of the land. Marawili has come to prominence, like many Aboriginal painters from remote communities, late in her life. The artist experiments with traditional natural earth pigments and vivid colours extracted from printer toner cartridges. Her bark paintings, which are disarmingly poetic and affecting, convey the power and energy of the land of which she is a custodian.
One week after the Biennale opened, it was forced to close due to COVID-19. The pandemic sets in question the large-scale, festival format of biennale events. Like other cultural institutions and events, aspects of the Biennale experience have been made available online. Check out these mini-art tours, interviews, and podcasts here. 
Feature image: Nongirrna Marawili, From the Baratjala series (2019), Earth pigments and recycled print toner on stringybark, Private Collections. Photo: Installation view, 22nd Biennale of Sydney: NIRIN, Museum of Contemporary Art Australia, Sydney, 2020. Image courtesy the artist and Museum of Contemporary Art Australia © the artist. Photograph: Ken Leanfore. https://www.mca.art/?utm_source=Communications&utm_campaign=d0164ee930-EMAIL_CAMPAIGN_2020_03_30_02_48_COPY_01&utm_medium=email&utm_term=0_e5f5869121-d0164ee930-188073369#!/22nd-biennale